Posted on 3/23/2017 11:05:00 AM.
Three people and a police K9 are dead following an officer involved shooting in Crowley that also left the officer wounded. Master Trooper Brooks David says they received a call that an officer was shot around 10:30 last night. He says when troopers arrived, it was a gruesome scene.
More
Brooks David, Crowley Police, LSP, officer involved shooting
---
Posted on 11/22/2016 12:39:00 PM.
A Lafayette man attempting to push a disabled U-Haul trailer to the side of the road was struck and killed by an 81-year-old semi-truck driver. State Police Master Trooper Brooks David say the fatal crash happened this morning just after 1:00 am in Henderson.
More
semi-truck, Brooks David, LSP, Tanika Adams, Vineeth Keesara
---
Posted on 7/27/2016 1:56:00 PM.
State Police have arrested a Catholic Priest in St. Martin Parish on child pornography charges. Trooper Brooks David says the Special Victims Unit received a complaint alleging that a computer belonging to Father Felix David Broussard contained disturbing images of juveniles.
More
Brooks David, Father Felix David Broussard,
---
Posted on 6/27/2016 10:44:00 AM.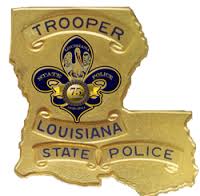 A fatal crash took the life of a one-year-old in St. Landry parish. Master Trooper Brooks David with Louisiana State Police says 24-year-old Bendel Williams was driving down Highway 182 Sunday when he ran off the road. David says one-year-old Jamaika Johnson was not properly restrained in the back seat.
More
Brooks David, Bendel Williams, Jamaika Johnson, fatal crash
---
Posted on 4/29/2016 11:03:00 AM.
State Police announces the arrest of a Lafayette man who was allegedly traveling 150 miles per hour before crashing his 2016 Chevrolet Corvette and killing one person. Trooper Brooks David says 31-year-old Martin Nguyen was at the wheel when his vehicle ran off the road on April 18th on LA Highway 339 and it killed 30-year-old Hoang Nguyen of Lake Charles.
More
Brooks David, Martin Nguyen, fatal crash
---
Posted on 12/29/2015 12:43:00 PM.
Some suspected drunk drivers in Acadiana will be ordered by a judge to provide a blood or urine sample to determine if they are drunk if they refuse a breathalyzer test. State Police Troop I Spokesman Brooks David says the "No Refusal" campaign takes place today and tomorrow. He warns drivers of the consequences of not taking the breathalyzer test.
More
Louisiana State Police, Brooks David, No Refusal, checkpoint, DWI
---
Posted on 12/28/2015 2:25:00 PM.
A St. Mary Parish Deputy was shot and injured while responding to an incident in Ashton, and State Police are leading the investigation. Master Trooper Brooks David say the deputies were responding to a scene of a possible shooting where they located a male subject who was injured. He says a SWAT team moved in when the suspect started shooting again.
louisiana state police, brooks david, st. mary parish
---
Posted on 12/23/2015 12:02:00 PM.
Three people are dead and three others injured after a train collided with a car in New Iberia. State Police Master Trooper Brooks David says the vehicle was stopped on the tracks and the train was unable to avoid the crash.
State Police, train, collision, Brooks David, New Iberia
---
Posted on 12/22/2015 10:46:00 AM.
State Police say a shooting involving deputies from the St. Martin Parish Sheriff's Office has left one man dead. Master Trooper Brooks David says LSP was contacted by the sheriff's office last night about the shooting near Breaux Bridge.
police shooting, St. Martin Parish, sheriff's office, Brooks David
---
Posted on 12/21/2015 12:32:00 PM.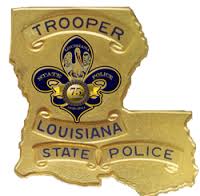 17 arrest warrants have been issued in an attempt to stop criminal activity by the Gremlins Gang. State Police spokesperson Brooks David says many involved with this criminal organization live in Abbeville and they are suspected of engaging in drug and violent crime activity throughout four parishes in South Central Louisiana.
Brooks David, Gremlins gang, Abbeville, Vermilion Parish, State Police
---
Next Entry