Posted on 5/15/2016 4:18:00 PM.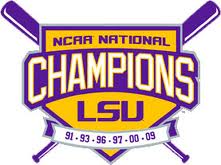 After scoring 11 runs on Saturday to clinch a series victory over Tennessee, the Tigers scored in double digits again on Sunday as they won 10-7 to complete a sweep of the Volunteers.
The Tigers hit two home runs, one in the top of the 6th by Bryce Jordan, the other was by Antoine Duplantis in the 8th.
LSU, Tennessee, Bryce Jordan, Antoine Duplantis
---
Posted on 4/24/2016 3:49:00 PM.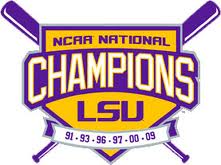 7th ranked LSU avoided a sweep to 11th ranked Mississippi State by belting out two home runs and a dozen hits in an 11-8 win over the Bulldogs on Sunday.
Jake Fraley and Kramer Robertson were the big hitting stars for the Tigers.
LSU, Mississippi State, Kramer Robertson, Bryce Jordan
---
Posted on 4/17/2016 3:38:00 PM.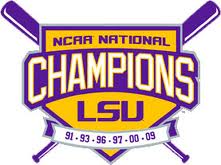 Five was the magic number for LSU in Columbia, Missouri. The Fighting Tigers had five run innings in victories over Mizzou on Friday and Saturday. In the series finale, LSU had two innings where they scored five runs on their way to 15-2 win over Missouri to complete the sweep in the Show Me State.
LSU, Missouri, Jordan Romero, Bryce Jordan, sweep
---