Posted on 9/20/2018 10:07:00 AM.
The LSU AgCenter has been awarded a five million dollar, five-year grant from the CDC that will fund an ongoing program to improve health in rural Louisiana and expand it to more parishes. The grant will support an initiative called Healthy Access, Behaviors, and Communities, or Healthy ABCs. AgCenter Nutrition Specialist Denise Holston says the program has been active for about three years.
More
LSU, LSU AgCenter, CDC, Obesity, Denise Holston, Grant, Healthy ABCs
---
Posted on 6/8/2018 11:29:00 AM.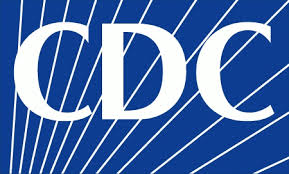 Louisiana's suicide rate is up 29% since 1999 according to the CDC. Twenty-five states have seen a 30% or more increase in suicides, and Louisiana Health Department Suicide Prevention Coordinator Danita Leblanc says there's a disturbing statistic in the report.
"More than half of individuals who die by suicide in that time period had no known mental illness."
More
CDC, Danita Leblanc, Louisiana Department of Health Suicide Prevention
---
Posted on 5/26/2018 5:58:00 AM.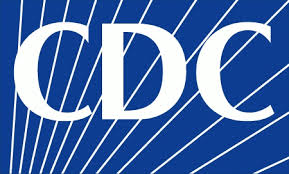 The Centers for Disease Control and Prevention wants to remind folks who are gearing up for some summer pool time that if you're not careful, you can pick up a pretty nasty bug from a pool that hasn't been treated properly.

"We saw 500 outbreaks reported to CDC and these outbreaks were linked to pools, outdoors spas, and water playgrounds," said Chief of the CDC Healthy Swimming Program Michele Hlavsa.
CDC, swimming, pools
---
Posted on 12/21/2017 11:08:00 AM.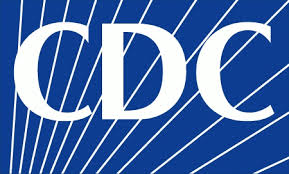 Nearly 64,000 Americans died last year from drug overdoses, leading to a decline in life expectancy for the second year in a row, according to the CDC. Health officials say the decrease is a result of the exploding opioid epidemic, and President and CEO of the Addiction Policy Forum, Jessica Hulsey Nickel, says the number of addicted Americans is growing.
Health, Opioid crisis, CDC
---
Posted on 10/11/2017 2:18:00 PM.
The Centers for Disease Control and Prevention finds Louisiana is ranked second in the country when it comes to the high rates of STDs for the third year in a row. Deputy Director for the Louisiana STD/HIV Program Chaquetta Johnson says chlamydia, gonorrhea and syphilis are the sexually transmitted diseases measured. She credits this increase to a few factors.
More
CDC, HIV, STD, Chaquetta Johnson
---
Posted on 7/14/2017 12:55:00 PM.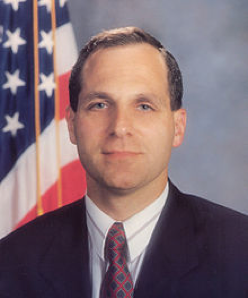 According to the Centers for Disease Control and Prevention, opioid prescription rates are dropping in Louisiana, but former FBI Director Louis Freeh warns federal loopholes could threaten that progress. A report from the Freeh Group suggests policy proposals would loosen restrictions on imported drugs.
More
Louis Freeh, opioids, opioid epidemic, CDC, prescriptions
---
Posted on 5/30/2017 10:48:00 AM.
Alzheimer's disease deaths have increased 55 percent in the last 15 years, according to the Centers for Disease Control and Prevention.
More
Patrick Gahan, Alzheimer's disease, Pennington Research Center, CDC
---
Posted on 5/27/2017 2:03:00 AM.
With the summer in full swing, the Centers for Disease Control and Prevention warns the public about bacteria in public pools. Michele Hlvasa with the CDC's Healthy Swimming Program, says there's a germ called cryptosporidium that's causing a lot of outbreaks linked to swimming. She says they're seeing an uptick in the number of infections.
More
Michele Hlvasa, CDC, cryptosporidium, pool, swimming, summer
---
Posted on 3/9/2017 4:33:00 AM.
The rate of babies born with syphilis is rising in Louisiana, according to the Centers for Disease Control and Prevention. The CDC found the rate of congenital syphilis rose by 6% nationwide between 2014 and 2015. Director of the Bureau of Infectious Diseases for the Office of Public Health, Dr. DeAnn Gruber, says the problem is even worse in Louisiana.
More
Dr. DeAnn Gruber, CDC, Office of Public Heath, congenital syphilis
---
Posted on 10/31/2016 3:34:00 AM.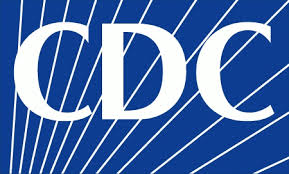 The HPV vaccine is a great way to limit a child's chance of future cancer. That's according to CDC Director of Immunization Services Dr. Melinda Wharton who says during the ages of 11 and 12, children should be receiving the two shot vaccine.
More
HBP, vaccine, Melinda Wharton, CDC
---
Next Entry