Posted on 6/24/2017 4:52:00 PM.
By Jeff Palermo
For the first time since 2009, the LSU Tigers will play in the championship series of the CWS after a dominating 6-1 victory over Oregon State. Caleb Gilbert was terrific on the mound and the Tigers hit three home runs.
LSU, Oregon State, Michael Papierski, Kramer Robertson, Beau Jordan, Caleb Gilbert
---
Posted on 6/12/2017 1:37:00 AM.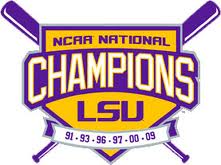 By Jeff Palermo
For the 18th time in program history the LSU Tigers are heading to the College World Series after defeating SEC rival Mississippi State 14-4 in a game that did not end until 1:36 AM.
Senior shortstop Kramer Robertson and sophomore right-handed pitcher Caleb Gilbert were the two big heroes.
LSU Tigers, College World Series, Caleb Gilbert, Kramer Robertson, Cole Freeman, Mississippi State
---
Posted on 5/24/2017 8:38:00 PM.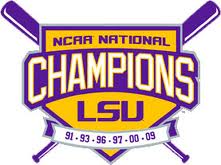 LSU won its 8th straight on Wednesday night with an 7-run victory over the Missouri Tigers in the SEC Tournament. Tigers second baseman Cole Freeman had a huge game as he went 4-for-4 with 4 RBIs and 2 runs scored in a 10-2 victory over Mizzou.
More
LSU, Missouri, Cole Freeman, Caleb Gilbert, Kramer Robertson, Antoine Duplantis
---
Posted on 5/20/2017 10:17:00 PM.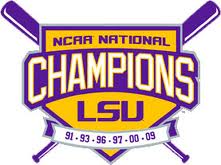 LSU hitters were relentless on Saturday night as they banged out 14 hits in a 11-7 win over Mississippi State to complete the sweep of the Bulldogs.
For the second straight game, LSU drew double digit walks. They had 10 of them on Saturday.
LSU, Caleb Gilbert, Mississippi State, Cole Freeman, Beau Jordan
---
Posted on 3/26/2017 3:05:00 PM.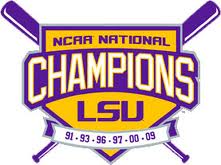 Florida was on the verge of sweeping LSU on Sunday afternoon in Gainesville, then the Bayou Bengals erupted for six runs in the 8th inning for a 10-6 win over the Gators.
LSU scored 3 runs for the series heading into 8th and that's when the Tigers hit three two-run homers.
Cole Freeman, Caleb Gilbert, Beau Jordan, Josh Smith
---
Posted on 2/26/2017 2:20:00 PM.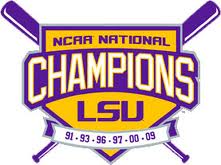 For the second consecutive Sunday, LSU fell behind early, but the Tigers bats were ready to respond, as they banged out 11 hits in a 9-5 win over Maryland.
LSU did its scoring early, as they put up a two spot in the 2nd inning, five runs in the third and two more in the 4th inning.
LSU, Greg Deichmann, Caleb Gilbert, Maryland
---
Posted on 6/6/2016 11:40:00 PM.
The Baton Rouge Regional has been extended until Tuesday as Rice beat the LSU Tigers 10-6 on Monday night at Alex Box Stadium. The win by the Owls forces a winner take all match-up on Tuesday at 4 PM.
LSU, Rice, Regional, Caleb Gilbert
---
Posted on 5/28/2016 7:55:00 PM.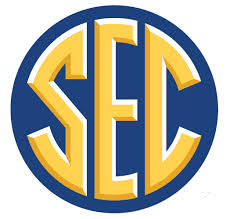 The rally possum must have taken the Memorial Day weekend off. He was no where to be found on Saturday in Hoover, Alabama, as four Florida pitchers struck out 11 LSU hitters in a 1-0 blanking of the Tigers.
LSU, Florida, Caleb Gilbert, Kramer Robertson, SEC Tournament
---
Posted on 5/8/2016 3:41:00 PM.
After a couple of wild victories over Arkansas on Friday and Saturday, LSU played a crisp game on Mother's Day to beat the Razorbacks 7-1.
Freshman Caleb Gilbert made his first collegiate start and threw five shutout innings. Nine of his 15 outs were ground outs as his sinker was working very well.
LSU, Arkansas, Caleb Gilbert, Brennan Breaux, Parker Bugg, Jordan Romero
---
Posted on 3/20/2016 3:51:00 PM.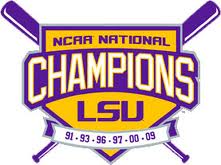 The 6th ranked LSU baseball team was in jeopardy of being swept in the SEC opening series, but the Tigers caught a break and made Alabama pay, as they avoid the sweep with a 7-5 victory over the Crimson Tide on Sunday afternoon
.
LSU, Alabama, Caleb Gilbert, Kramer Robertson, Brody Wofford
---