Posted on 4/30/2018 12:42:00 PM.
Investigators are trying to determine if severed heads discovered last month near lakes in Texas and Louisiana are connected. Cameron Parish Sheriff Ron Johnson says the head found in his parish next to Highway 27 and one in Texas are eerily similar.
More
Sheriff Ron Johnson, serial murder, investigation, Cameron parish
---
Posted on 3/5/2018 12:13:00 PM.
The Cameron Parish Sheriff's Office has released the preliminary findings in connection with a partly decomposed severed head found south of Hackberry on Highway 27 last week. Sheriff Ron Johnson says they have made some progress. They know it's a 25-50 year old female with dark colored hair, with no trauma to the skull. They believe it wasn't in the marshy area very long.
More
Cameron Parish, severed head, sheriff Ron Johnson
---
Posted on 10/31/2017 3:00:00 AM.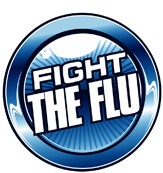 Due to an increase in flu activity in Cameron Parish, The Louisiana Department of Health is scheduling an additional flu vaccination clinic. Dr. B. J. Foch says the cases are concentrated in one area.
More
flu vaccine, cameron parish, B.J. Foch
---
Posted on 10/21/2016 1:18:00 PM.

The Louisiana Department of Wildlife and Fisheries is trying to figure out how a 23 foot whale washed up on Little Florida Beach in Cameron Parish. Marine Biologist Mandy Tomlin says whales are in the Gulf of Mexico, but very rarely seen near the coast, so it appears this young whale got separated from its mother.
More
LDWF, Mandy Tomlin, whale, Cameron Parish
---
Posted on 10/5/2015 5:35:00 PM.
A Louisiana based company announces plans to build an 11-billion dollar facility in Cameron Parish that will export liquefied natural gas. Former Governor and now chairman of G2, LNG, Buddy Roemer, says it's the fourth largest investment project in the state's history, creating thousands of construction jobs.
"3,500 in the construction team....and we'll open in about four years," Roemer said.
Buddy Roemer, LNG facility, Cameron Parish, G2 LNG
---
Posted on 9/24/2015 1:53:00 AM.
Today marks the 10th anniversary of Hurricane Rita and many remember the destruction it caused only a month after Katrina. Lafayette Congressman Charles Boustany recalls the immense flooding and tornadoes that slammed into southwest Louisiana. He says the only fortunate thing that came out of this tragic event was there were no lives lost.
More
Charles Boustany, Hurricane Rita, Cameron Parish, Calcasieu Parish,
---
Posted on 9/23/2015 11:08:00 AM.
Thursday marks the ten year anniversary of Hurricane Rita making landfall in Louisiana. Cameron Parish was the hardest hit area from the storm with farmland and pasture inundated with saltwater and numerous homes flooded or washed away.
Hurricane Rita, Cameron Parish, Kevin Savoie
---
Posted on 2/11/2014 5:02:00 PM.
The US Energy Department has given the green-light for Sempra International to expand its natural gas terminal in Cameron Parish. The D-O-E approved Sempra's permit to transition from an import-only facility to an export facility.
More
Sempra Energy, Cameron Parish, liquified natural gas, Department of Energy, Mary Landrieu
---
Posted on 9/13/2013 3:12:00 AM.
It was five years ago today that Hurricane Ike made landfall in Galveston, Texas - with storm surge that inundated Cameron Parish. Danny Lavergne is Emergency Prepardeness Director for Cameron Parish. He says he'll never forget the flooding that came so soon - just 3 years - after the devastating Hurricane Rita.
Hurricane, Ike, Danny Lavergne, Cameron Parish
---