Posted on 10/8/2018 3:20:00 AM.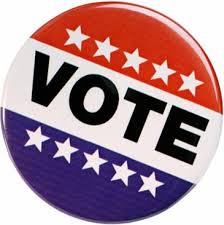 The November election to crown a new Secretary of State is less than a month away, but you may not have noticed with a lack of campaigning from the candidates. Political Analyst Bernie Pinsonat says the reason why is, compared to other positions, candidates for the gig don't see many donations.
More
Election 2018, Secretary of State, Campaign
---
Posted on 1/30/2016 11:52:00 AM.
Governor John Bel Edwards argues against those who say he is breaking a campaign promise by proposing to raise taxes to address Louisiana's massive budget shortfall. Edwards says the proposals he's made are different than talked about during the election, because the facts are different. He also says these proposals are not what he wanted, but necessary.
More
Governor, John Bel Edwards, John Kennedy, campaign, tax
---
Posted on 11/18/2015 2:12:00 PM.
Governor Bobby Jindal has returned to Louisiana after ending his bid for the Republican presidential nomination. At a news conference at the Governor's Mansion, Jindal said he has no regrets seeking the nation's highest elected office.
Bobby Jindal, president, campaign
---
Posted on 10/14/2015 3:05:00 AM.
Members of Governor Bobby Jindal's presidential campaign are looking to change the current debate criteria so Jindal will be included in the next Republican presidential debate on October 28th. The campaign argues that basing criteria on national polls is meaningless at this point in the race.
Bobby Jindal, president, campaign, debate, criteria, Curt Anderson, Wes Anderson, Timmy Teeple
---
Posted on 10/5/2015 2:44:00 PM.

A new NBC/Marist poll on the presidential race in Iowa shows Governor Bobby Jindal now has 6-percent of the vote. That's a two-percent increase from their previous poll.
Bobby Jindal, president, campaign, poll, Kay Henderson
---
Posted on 9/18/2015 12:05:00 PM.

Governor Bobby Jindal raised $350,000 during a campaign fundraiser in New Orleans Thursday. LSU Political Science Professor Robert Hogan says despite mixed reviews the governor received for his performance in Wednesday's debate, Jindal is still able to raise funds for his presidential campaign.
Bobby Jindal, president, campaign, fund raising, Robert Hogan
---
Posted on 9/16/2015 3:45:00 AM.
Michelle Southern reporting.
Republican Jay Dardenne has started airing his first gubernatorial campaign television commercials which underscore his time in public office as being scandal free. The spot also says Dardenne talks straight because he's not a Washington politician and has a history of bipartisanship.
jay dardenne, campaign, scandal, david vitter, joshua stockley
---
Posted on 9/1/2015 11:04:00 AM.

The latest Republican presidential polls in Iowa show Governor Bobby Jindal rounding up very little support. A Monmouth University survey shows Jindal receiving one-percent of Iowa Republican caucus goers support, while a Bloomberg/Des Moines Register poll shows him with two-percent.
Bobby Jindal, president, campaign, Republican, Iowa, Bernie Pinsonat
---
Posted on 8/7/2015 10:47:00 AM.
Now that Governor Bobby Jindal has his first presidential debate behind him, how did he do? Political analyst Bernie Pinsonat says the governor did okay during the forum.
Bobby Jindal, president, campaign, debate, Bernie Pinsonat
---
Posted on 7/22/2015 3:08:00 AM.

The political news website Politico reports that Governor Bobby Jindal is still not polling high enough to be included in the first Republican televised debate. They are basing their prediction on a recent Washington Post/ABC poll where Jindal received just two-percent of the vote.
Bobby Jindal, president, campaign, debate, polling, Politico, Jeremy Alford
---
Next Entry