Posted on 10/1/2015 10:38:00 AM.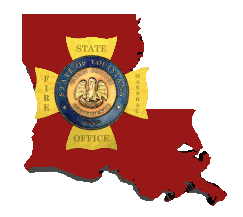 Investigators have learned that the Eunice mother who shot her two children then took her own life, while also setting her home on fire, purchased a hand gun nine days before the double murder suicide. Deputy Chief with the state Fire Marshal's Office Brant Thompson says the autopsy results came back confirming their suspicions.
More
Eunice, murder-suicide, Fire Marshal's Office, Brant Thompson, Carla Watford
---
Posted on 9/29/2015 3:56:00 AM.
Michelle Southern reporting.
Authorities are still trying to figure out why a mother in Eunice may have shot and killed her two daughters before setting their house on fire then turning the gun on herself. The mother is identified as 39-year-old Carla Watford and her two deceased daughters are 16-year-old Julia Watford and 9-year-old Tayla Watford.
murder-suicide, butch browning, Carla Watford, Eunice, Julia Watford, Layla Watford
---
Posted on 9/28/2015 2:37:00 PM.
Michelle Southern reporting.
The State Fire Marshal's Office believes the fatal fire in Eunice where a mother and her two children died, was the result of a murder-suicide. Fire Marshal Butch Browning says they are still working to determine the cause of the early Sunday morning massive blaze.
murder-suicide, butch browning, Carla Watford, Eunice, Julia Watford, Layla Watford
---