Posted on 11/4/2016 5:14:00 AM.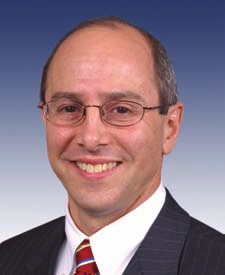 Jefferson Parish Sheriff Newell Normand has endorsed Republican Congressman Charles Boustany in the US Senate race. Political analyst Clancy Dubos says this is one of the more significant endorsements that Boustany has received because Normand is extremely popular in his parish.
More
Newell Normand, Charles Boustany, Senate race
---
Posted on 10/27/2016 11:07:00 AM.
A new survey released by Market Research Insight finds Republicans John Kennedy and Charles Boustany are on each other's heels for the top spot in the U.S. Senate race. Kennedy is polling at 17% and Boustany is at 16%.
More
U.S. Senate race, Market Research Insight, John Kennedy, Charles Boustany, Foster Campbell
---
Posted on 10/21/2016 10:57:00 AM.
A Raycom Media Poll on the U.S. Senate race has Republican State Treasurer John Kennedy and Democratic Public Service Commissioner Foster Campbell leading the large field of candidates.
Foster Campbell, John Kennedy, Raycom Senate poll, Charles Boustany, Caroline Fayard, John Fleming
---
Posted on 10/20/2016 12:47:00 PM.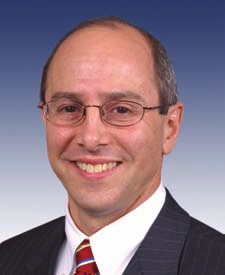 One of many lesser-known candidates in the US Senate race has dropped out less than three weeks before the election. Attorney and former-investment banker Abhay Patel is the first candidate to back out of the crowded field. Political analyst Bernie Pinsonat isn't surprised he withdrew, since he polled poorly.
More
Bernie Pinsonat, Abhay Patel, Charles Boustany
---
Posted on 10/18/2016 8:50:00 PM.
Candidates for US Senate went at it in the first statewide televised debate. GOP Congressman John Fleming was quick to attack his Republican colleague in the US House, Congressman Charles Boustany. While answering a question about his willingness to compromise,
More
John Fleming, Charles Boustany, Caroline Fayard, John kennedy, Foster Campbell
---
Posted on 10/7/2016 5:46:00 AM.
Republican Congressman Charles Boustany is outraged at an ad that he says was released by a third-party group supporting State Treasurer John Kennedy's campaign. The ad alleges Boustany voted to send tax dollars to Iraq and Pakistan, which the commercial says are breeding grounds for terrorists. Boustany says the ad is completely untrue.
More
Charles Boustany, John Kennedy, Election 2016
---
Posted on 10/4/2016 12:02:00 PM.
Congressman Charles Boustany has filed a lawsuit against author Ethan Brown and publisher Simon and Schuster after a recently released book claims Boustany had relationships with prostitutes in Jefferson Davis Parish. Loyola Law Professor Dane Ciolino says this will be an uphill battle, because it's hard to prove Brown wrote these allegations with actual malice.
More
Charles Boustany, U.S. senate race, Ethan Brown, Murder of the Bayou, Dane Ciolino, prostitution
---
Posted on 10/4/2016 3:26:00 AM.
The first campaign ad attacking a candidate has been released by Republican Congressman Charles Boustany. UL-Lafayette Pearson Cross says it's not surprising the target of the attack is GOP State Treasurer John Kennedy. He says it's likely only one Republican will make the runoff, so it's a dogfight of a race among the top GOP contenders.
More
Pearson Cross, John Kennedy, Charles Boustany
---
Posted on 9/24/2016 8:58:00 AM.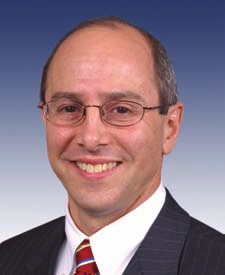 A new book about the murders of prostitutes in Jefferson Davis parish is surrounded by controversy. Murder in the Bayou by Ethan Brown documents the author's investigation into the murders of 8 prostitutes between 2005 and 2009. The book alleges that Congressman Charles Boustany may have been involved with the women. Brown, who appeared on the Jim Engster Show, says Boustany's response to the accusation is included in the book.
More
Jeff Davis 8, Charles Boustany, Murder on the Bayou, Ethan Brown, Murder in the Bayou, Jim Engster Show
---
Posted on 9/15/2016 1:04:00 PM.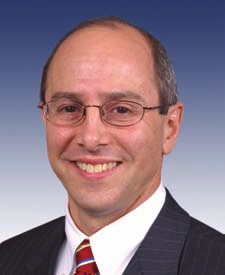 Michelle Southern reporting.
US Representative Charles Boustany says allegations that he was involved with prostitutes who were killed in Jefferson Davis Parish are false and hurtful. He says operatives working for State Treasurer John Kennedy are spreading these lies.
charles boustany, john kennedy, prostitution, clancy dubos
---
Next Entry