Posted on 10/18/2018 4:35:00 AM.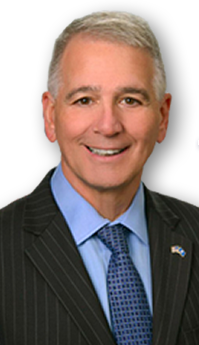 Consumers could pay higher prices on goods shipped from China, if the United States goes through with President Trump's decision to pull out of the Universal Postal Union. Congressman Ralph Abraham applauds the decision, because he says under the current 144-year-old treaty, China receives shipping subsidies usually reserved for poor nations, giving their businesses an unfair advantage.
More
Universal Postal Union, Louisiana, Ralph Abraham, China, 2018, trade war
---
Posted on 9/17/2018 12:45:00 PM.
Lt. Gov. Billy Nungesser has returned to the Bayou state following a ten day trip to China as part of a Louisiana tourism mission in an attempt to lure visitors from the Chinese market. The trip included a stop at the 12th annual China-US Tourism Leadership Summit. Nungesser says they took two Louisiana chefs along to showcase the food of the area.
More
Billy Nungesser, China, Tourism
---
Posted on 8/10/2017 3:48:00 AM.
As tensions run high between the US and North Korea, some are concerned a nuclear war could be in the making. President Donald Trump recently said North Korea will be met with fire, fury, and power if threats persist against the US.
More
Ralph Abraham, Donald Trump, North Korea, China
---
Posted on 7/21/2017 11:09:00 AM.
Louisiana will be able to export rice to China for the first time ever under a landmark trade agreement involving the U.S. and the Asian country. Commissioner of Agriculture Mike Strain says this is a huge achievement for the rice industry.
More
rice, China, Mike Strain, trade agreement
---