Posted on 12/22/2017 1:44:00 PM.
It's an old Christmas tradition in St. James parish to light bonfires along the levee to guide the Cajun Santa in safe. The river gets foggy this time of year, and a twenty two foot long, 7 foot tall flaming snapping turtle will be among the decorative bonfires set out along the Mississippi. One of the engineers responsible, Josh Weidert, says he and his friends have been working on their new project for a few months…
Cajun Santa, Bonfire, Christmas
---
Posted on 12/7/2017 5:36:00 PM.
With Christmas right around the corner, the Louisiana SPCA encourages people to give the gift of a home to a pet in need through adoption. Spokesperson Alicia Haefele says they're offering a $50 adoption special until December 23rd. She says last year 222 animals found forever homes during the holiday season.
More
Christmas, Louisiana SPCA, adoption, Alicia Haefele
---
Posted on 11/24/2017 2:00:00 AM.
Can decorating your home for Christmas really improve your mood? Psychologist with LSU Health New Orleans Dr. Michelle Moore says studies show it actually can. She says putting up lights or decorating your Christmas tree brings back happy childhood memories and typically gives people a better demeanor.
More
Christmas, decorating, LSU Health New Orleans, Michelle Moore
---
Posted on 9/11/2017 12:16:00 PM.
A Christmas Tree farm in St. Tammany Parish has been hit by vandals for the about the 20th time, and the owner is not happy. Clarke Gernon heads up Shady Pond Tree Farm in Pearl River and says nobody has ever been caught destroying the trees.
Christmas Tree Farm, Shdy Pond Tree Farm, Christmas, Clarke Gernon
---
Posted on 12/30/2015 3:34:00 AM.
More trash is produced during the month of December and the Department of Environmental Quality urges you to recycle. DEQ spokesman Greg Langley encourages people to recycle Christmas trees because it not only reduces the amount of material that goes into landfills, but the trees are put to a beneficial use.
Department of Environmental Quality, recycling, Christmas, trees, Greg Langley
---
Posted on 12/24/2015 4:51:00 AM.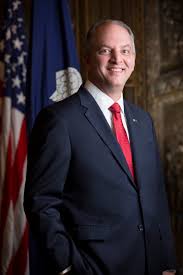 Governor-elect John Bel Edwards knows he has a challenging year in front of him, but he's looking forward to spending the next couple of days with family for the Christmas holiday. Edwards says his family gathering at his mother's home in Tangipahoa Parish on Christmas Eve.
"It's a busy time, because I have five brothers and a sister and we are all going to be there, with our spouses and children. Some of them have grandchildren. We'll have a big gathering there."
John Bel Edwards, Christmas, oyster soup, challenges
---
Posted on 12/24/2015 3:11:00 AM.
Tonight, the annual Bonfires on the Levee celebration takes place in St. James Parish. The fires are scheduled to be lit at 7PM to light the way for Papa Noel.
Christmas, bonfires, St. James Parish, Timothy Roussel
---
Posted on 12/23/2015 3:45:00 AM.
For the first time on record, the American Automobile Association projects that over 100 million holiday travelers will hit the road this year. That's nearly one in three Americans traveling 50 miles or more for the holidays.
Christmas, New Year's, travelers, AAA, Don Redman
---
Posted on 11/3/2015 3:22:00 AM.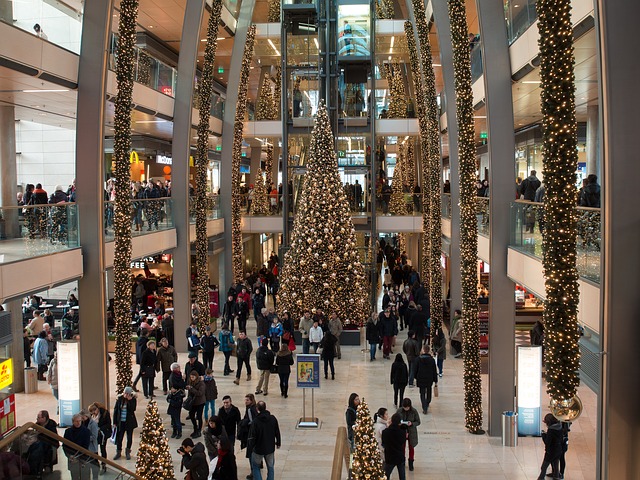 November has just begun and many retailers are already beating the Christmas shopping season drum. Many stores are already setting up Christmas displays and advertising Christmas specials.
Christmas, shopping, early, Dan Rice
---
Posted on 12/19/2014 9:53:00 AM.
Michelle Southern reporting.
The last Saturday before Christmas could be as big a shopping day as Black Friday especially if you're still looking for TVs, appliances or clothes according to experts. Andrew Kuo (quoe) is a marketing professor at LSU.
super saturday, andrew kuo, shopping, christmas
---
Next Entry