Posted on 12/29/2017 8:32:00 AM.
By Jeff Palermo
If you like smash mouth football then Monday's Citrus Bowl contest between 17th ranked LSU and 14th ranked Notre Dame is the game for you. Both teams plan to move the football down the field on the ground and the first team to 200 yards rushing might win.
LSU, Notre Dame, Citrus Bowl,
---
Posted on 12/3/2017 4:29:00 PM.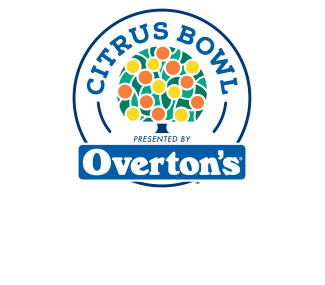 For the second straight year, LSU is headed to the Citrus Bowl in Orlando and this year they'll play Notre Dame. Last year the Tigers trounced Louisville 29-9 on New Year's Eve. This year's game will be played on New Year's Day at noon in Camping World Stadium.
"It's going to be a big physical football game, just like the fans would expect," LSU Head Coach Ed Orgeron said. "I know Notre Dame will bring a lot of fans there just like we will, it will be a tremendous matchup."
LSU, Citrus Bowl, Notre Dame, Ed Orgeron, Josh Adams, Steve Hogan
---
Posted on 12/29/2016 3:53:00 AM.
Tiger fans are gearing up for the Citrus Bowl against the Louisville Cardinals. Vice President of Development for the LSU Alumni Association Rhett Butler says they'll have a contingent of fans arriving in Orlando on Friday and that includes a large group of Tigers fans who live in Florida.
More
Tigers, LSU, Citrus Bowl, Rhett Butler, LSU Alumni Association, Louisville
---
Posted on 12/16/2016 1:17:00 PM.
LSU running back Leonard Fournette's college football career is over. The junior, who has already said he intends to enter the 2017 NFL Draft, announced today that he would not play in the Citrus Bowl with the Tigers. He and head coach Ed Orgeron broke the news on Friday.
leonard fournette, lsu, citrus bowl
---
Posted on 12/6/2016 4:33:00 PM.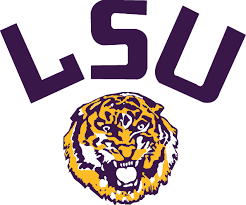 Some LSU fans are gearing up to head to Orlando for the Citrus Bowl later this month, but so far ticket sales are lagging a bit. That's according to LSU ticket manager, Brian Broussard, who says so far only about 4,000 tickets have been sold and the school was allotted 9,500.
More
Brian Broussard, Citrus Bowl, LSU football
---