Posted on 3/20/2018 3:00:00 AM.
Today marks the start of spring. Our winter produced two snow events and a warmer than usual February. State Climatologist Barry Keim says an ongoing La Nina will help push much of the rain rain and colder temperatures to the north
.
Climate Prediction Center, state climatologist Barry Keim, severe weather
---
Posted on 3/7/2014 5:14:00 AM.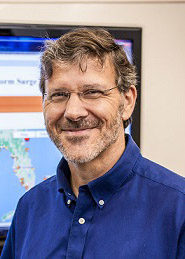 The Climate Prediction Center issued an 'El Nino Watch' suggesting that we have a 50 percent chance of having an El Nino develop this summer or over the fall. State Climatologist Barry Keim says sea surface temperatures in the tropical pacific increased in the past few months lead researchers to think an El Nino could form.
More
El Nino, Climate Prediction Center, State Climatologist, Barry Keim, Hurricane season
---