Posted on 6/12/2017 1:37:00 AM.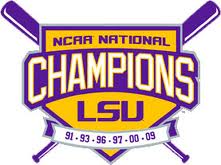 By Jeff Palermo
For the 18th time in program history the LSU Tigers are heading to the College World Series after defeating SEC rival Mississippi State 14-4 in a game that did not end until 1:36 AM.
Senior shortstop Kramer Robertson and sophomore right-handed pitcher Caleb Gilbert were the two big heroes.
LSU Tigers, College World Series, Caleb Gilbert, Kramer Robertson, Cole Freeman, Mississippi State
---
Posted on 5/24/2017 8:38:00 PM.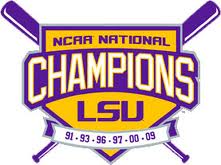 LSU won its 8th straight on Wednesday night with an 7-run victory over the Missouri Tigers in the SEC Tournament. Tigers second baseman Cole Freeman had a huge game as he went 4-for-4 with 4 RBIs and 2 runs scored in a 10-2 victory over Mizzou.
More
LSU, Missouri, Cole Freeman, Caleb Gilbert, Kramer Robertson, Antoine Duplantis
---
Posted on 5/20/2017 10:17:00 PM.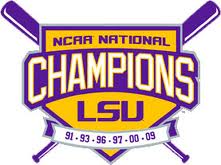 LSU hitters were relentless on Saturday night as they banged out 14 hits in a 11-7 win over Mississippi State to complete the sweep of the Bulldogs.
For the second straight game, LSU drew double digit walks. They had 10 of them on Saturday.
LSU, Caleb Gilbert, Mississippi State, Cole Freeman, Beau Jordan
---
Posted on 3/26/2017 3:05:00 PM.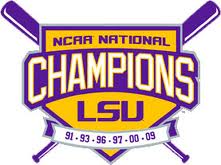 Florida was on the verge of sweeping LSU on Sunday afternoon in Gainesville, then the Bayou Bengals erupted for six runs in the 8th inning for a 10-6 win over the Gators.
LSU scored 3 runs for the series heading into 8th and that's when the Tigers hit three two-run homers.
Cole Freeman, Caleb Gilbert, Beau Jordan, Josh Smith
---