Posted on 2/2/2016 4:58:00 PM.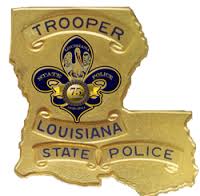 Governor John Bel Edwards announces they will continue to have "an elevated presence" of state troopers patroling New Orleans historic French Quarter. State Police Superintendent, Colonel Mike Edmonson, says a sales tax approved by French Quarter residents last October provides the funding to keep more troopers in the Big Easy
.
New Orleans, state police, Colonel Mike Edmonson, crime, Governor John Bel Edwards
---
Posted on 4/21/2014 12:44:00 PM.
Ninety-nine runners from Louisiana participated in today's Boston Marathon, the first one since last year's deadly bombing near the finish line. One of the athletes is the son of Colonel Mike Edmonson, the Commander of the Louisiana State Police. Col. Edmonson says the atmosphere has been incredible.
Boston Marathon, Colonel Mike Edmonson
---