Posted on 4/23/2017 3:34:00 AM.

U.S. Representative Mike Johnson believes members of the House are moving closer to agreeing on a bill that would overhaul healthcare in the country. Johnson says many Congressmen were frustrated with the previous legislation that was pulled at the last minute but he's hopeful new amendments will secure passage through the House and Senate.
More
healthcare, Mike Johnson, Congress
---
Posted on 4/21/2017 10:06:00 AM.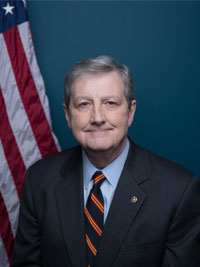 U.S. Senators John Kennedy and Bill Cassidy met with a Trump administration official this week about providing Louisiana an additional $2-billion in federal flood aid. Kennedy says they asked the director of the Office of Management and Budget, Mick Mulvaney, to include the $2 billion in a budget bill that needs to pass to keep the federal government running through September.
More
John Kennedy, The Great Flood of 2016, Congress, flood recovery
---
Posted on 4/6/2017 6:18:00 AM.
Governor John Bel Edwards believes partisan politics were behind the harsh questioning during a Congressional hearing examining the response to last year's historic flooding. Republican lawmakers questioned why the state has yet to appropriate the $1.6 billion that Congress provided for flood recovery. In an interview on the Jim Engster Show, Edwards said the holdup is on the federal level.
More
John Bel Edwards, flood recovery, Garret Graves, Congress
---
Posted on 3/17/2017 12:12:00 PM.
US Senator John Kennedy says there are problems with the House Republican's plan to overhaul the nation's health care law, but he's confident it will be improved as it moves through the legislative process. Kennedy likes that the House bill is not as generous with tax credits as Obamacare, but it's not ungenerous either.
More
John Kennedy, Affordable Care Act, healthcare, Congress
---
Posted on 2/28/2017 10:51:00 AM.
Tonight President Donald Trump will address a joint session of Congress, and even political experts don't know what to expect. LSU political science professor Robert Hogan says this address will be unlike any we've seen in a while, as a Republican president will go before a GOP dominated Congress. But he says that doesn't mean either chamber will fully support the President's proposals.
More
Robert Hogan, Donald Trump, Congress, healthcare,
---
Posted on 2/8/2017 4:09:00 AM.
Governor John Bel Edwards travels to Washington D.C. today to push Congress for more federal flood aid. This is the governor's 6th trip to the nation's capital since the August flood. Edwards says we've received $1.6 billion in grant money so far but another two billion is necessary to get victims back in their homes..
More
Governor John Bel Edwards, federal flood aid, Congress
---
Posted on 1/20/2017 6:26:00 AM.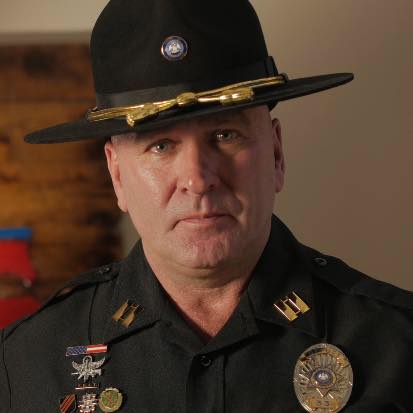 Congressman Clay Higgins of Louisiana's 3rd Congressional District is looking forward to the changes that will come under the new administration. He says his team has been hard at work in Washington, and the freshman Representative says he's already learned a lot. He says in many ways, the nation's capital is exactly what he expected.
More
Clay Higgins, Congress, President Trump
---
Posted on 1/9/2017 10:15:00 AM.
Governor John Bel Edwards announces he plans to go back to Washington in February to secure more federal funds for flood recovery. He says since the August flood, he has visited Washington 5 times to advocate for flood recovery dollars, but Louisiana is still $2 billion short for a full, robust recovery.
More
John Bel Edwards, flood recover, Donald Trump, Congress
---
Posted on 11/23/2016 3:51:00 AM.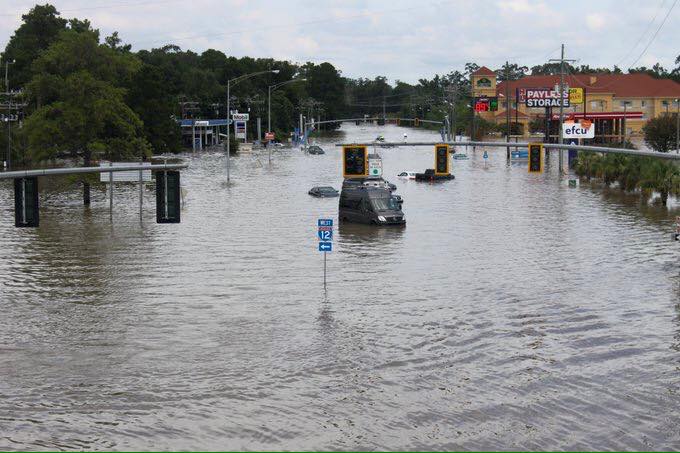 The White House has urged Congress to approve a 3.1 billion dollar aid package for Louisiana and states impacted by Hurricane Matthew. U.S. Representative Garret Graves of Baton Rouge says Louisiana's Congressional delegation continues to lobby federal lawmakers about the need for assistance.
More
White House, Congress, Flood assistance, Garret Graves, Richard Carbo
---
Posted on 11/18/2016 1:37:00 AM.
The Restore Louisiana Task force meets today to discuss how they will distribute the first round of federal disaster aid for flood victims. Congress approved 438 million dollars worth of assistance for Louisiana.
More
Restore Louisiana Taskforce, disaster aid, Congress, Julie Baxter Payer
---
Next Entry