Posted on 3/3/2018 8:22:00 AM.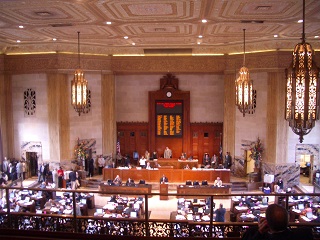 A sort of "Re-do" bill has been pre-filed for the upcoming legislative regular session by Metairie Senator Conrad Appel. Senate Bill 31 disqualifies would be candidates from running for office after convicted of a felony for 15 years after they have served a sentence.
Voters approved this legislation before, but the Louisiana Supreme Court tossed it out, because the version that appeared on the ballot was different than what legislators approved.
More
legislative bill, Conrad Appel, convicted felons, elected office
---
Posted on 6/16/2017 11:50:00 AM.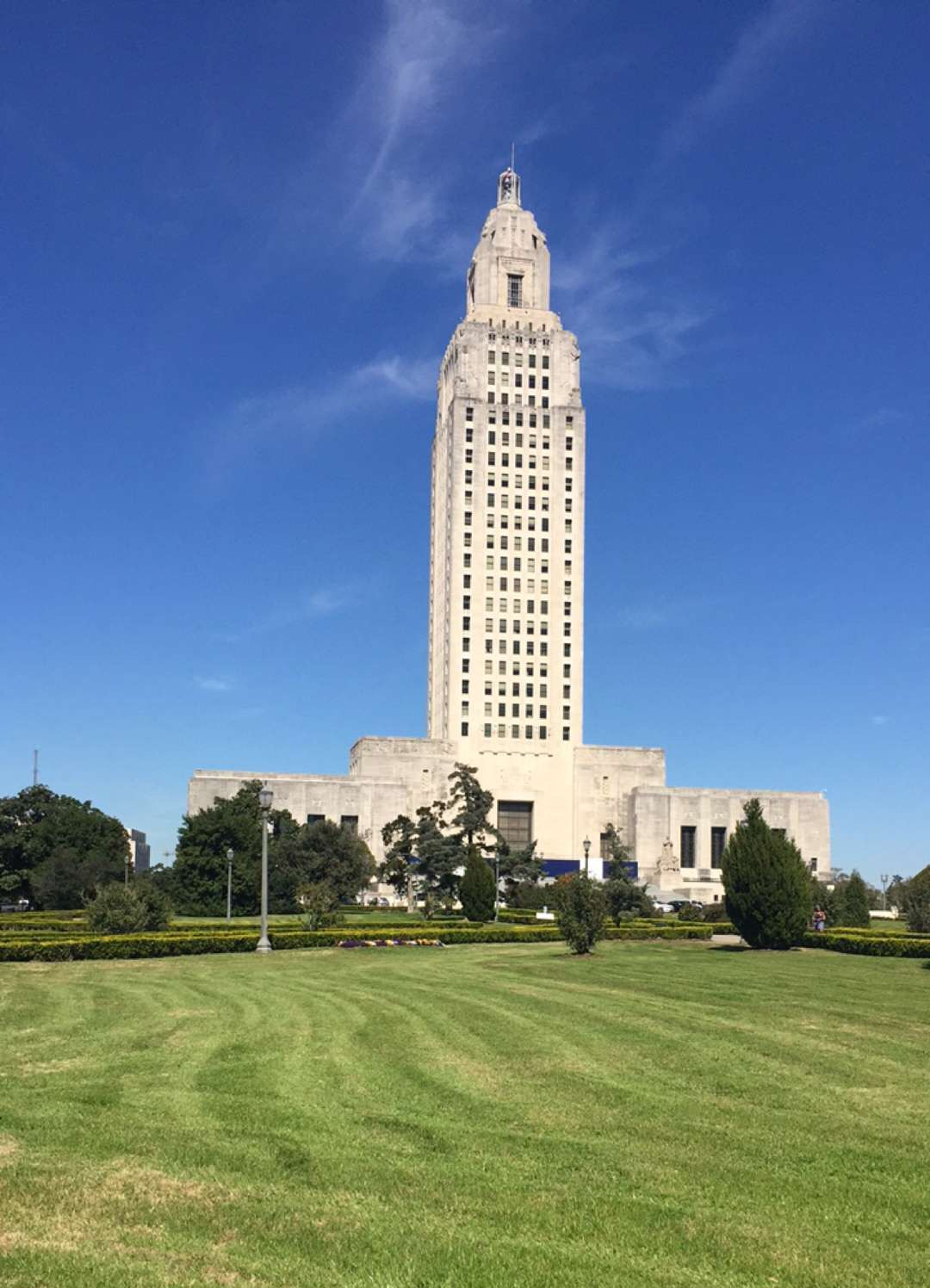 The Louisiana Legislature finally passed a budget for next fiscal year. The spending plan, which fully funds TOPS and gives thousands of state workers a small pay raise received, final legislative approval in the Senate on Friday morning.
Senate Finance Chairman Eric LaFleur of Ville Platte calls it a smart and reasonable spending plan that adequately funds the state's biggest priorities.
special legislative session, budget, Eric LaFleur, Sharon Hewitt, Conrad Appel
---
Posted on 5/18/2017 5:33:00 AM.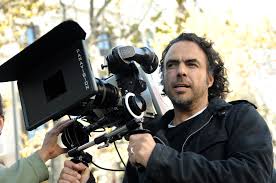 A Senate-approved bill seeks to revamp the state's film tax credit program. The proposal by New Orleans Senator JP Morell would place a $180 million front-end cap on the program for the next three years and then the cap goes down to $150 million. He says if the legislature chooses not to renew the program, it would go away.
More
JP Morrell, Conrad Appel, film industry, tax credits
---
Posted on 5/20/2016 5:36:00 AM.
A bill is nearing final legislative passage that would allow universities to lower their out of state tuition in an effort to attract more students from neighboring states. There was concern about lowering tuition in light of the budget deficit. But Ruston Representative Robert Shadoin says bringing in more students could help curb those losses.
More
Robert Shadoin, Rachel Kincaid, Conrad Appel, Senate Education committee
---
Posted on 4/21/2016 11:45:00 AM.
The bill to expand the list of diseases for which medical marijuana can be prescribed finally passed the Senate, after previously falling one vote short. Metairie Senator Conrad Appel opposes the bill, citing sources that says this would lead to increased use of the drug for non-medical purposes.
More
Conrad Appel, Danny, Martiny, Fred Mills, Sharon Hewitt, medical marijuana
---
Posted on 4/5/2016 12:47:00 PM.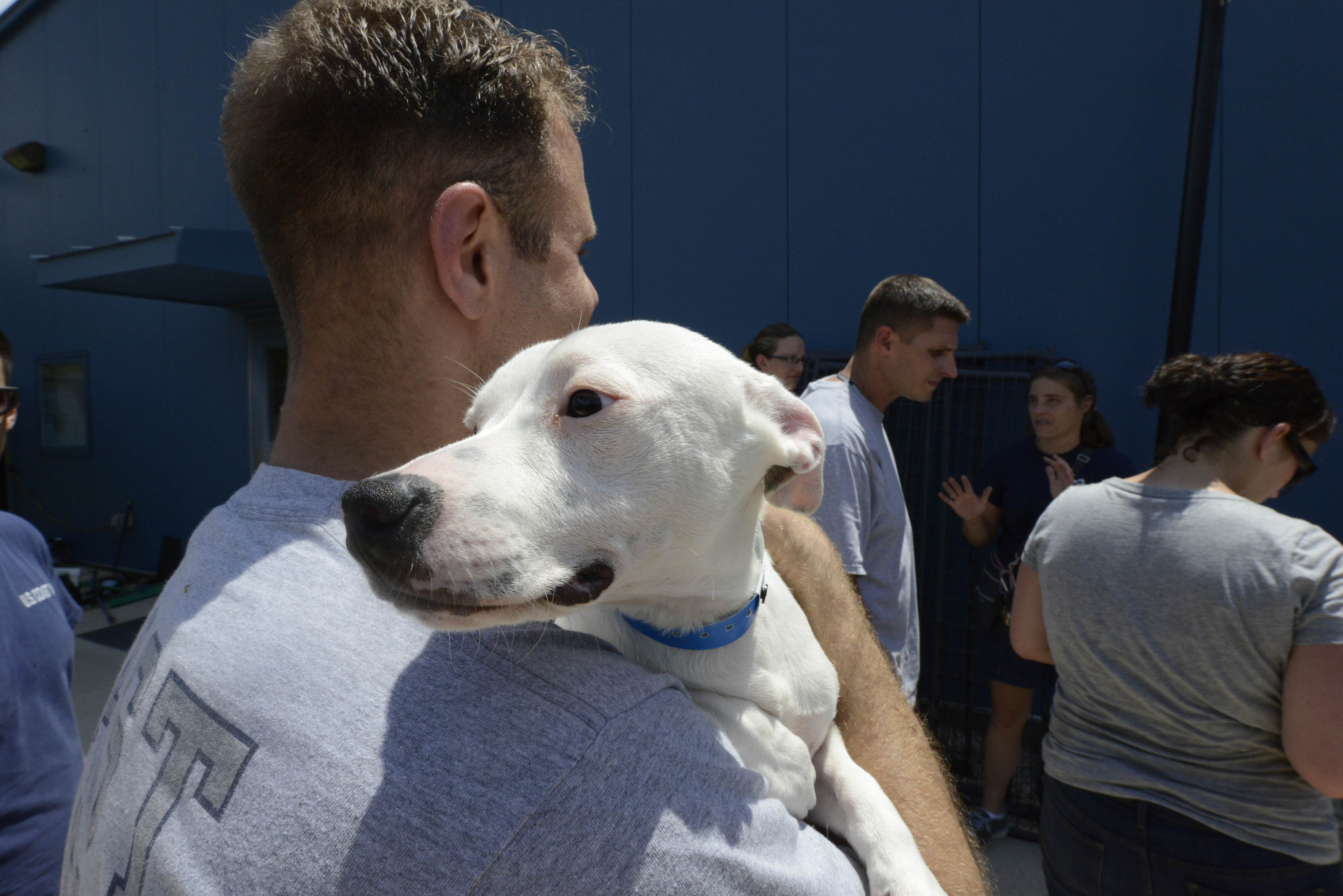 Michelle Southern reporting.
The measure that would allow people to be buried with their pets in cemeteries did not make it out of a Senate Committee today. Gerald Melancon, with the Louisiana Cemetery Association, says the language in the bill that says pets would be in different sections needs clarification.
conrad appel, gerald melancon, pets, cemeteries, the Louisiana cemetery association,
---
Posted on 3/18/2016 3:01:00 AM.
A proposed bill for the current regular legislative session would allow pet owners to have their deceased pets buried alongside them in a human graveyard. Author of the legislation, Metairie Senator Conrad Appel, says currently it's illegal in Louisiana. He says he was approached by a veterinarian who suggested creating a law because many people have strong connections with their cats and dogs.
More
regular legislative session, pets, Conrad Appel, cemetery
---
Posted on 2/17/2016 12:09:00 PM.
Metairie Senator Conrad Appel has written a letter to Higher Education Commissioner Joseph Rallo calling on the Board of Regents to construct a plan for organization reform. Appel says it's clear we have grossly underfunded higher education but there is no prospect of that changing in years to come. He says additional money isn't going to fall from the sky.
More
Conrad Appel, Joseph Rallo, higher education, Board of Regents
---
Posted on 2/15/2016 2:30:00 PM.
A published report says Nicholls State is considering closing its doors for 12 days because of a lack of state funds. But Nicholls president, Doctor Bruce Murphy, says closing the campus for several days is the last option they would ever take. University of Louisiana System president, Doctor Dan Reneau, encouraged the Senate education committee to do what they can to keep college campuses open.
More
Dan Reneau, Conrad Appel, Nicholls State
---
Posted on 5/13/2015 10:55:00 AM.
In a narrow vote, the state Senate advances an equal pay bill to the House. New Orleans Senator Ed Murray's legislation would ensure that all employees receive the same pay for the same kind and quality of work.
Louisiana, Senate, equal pay, Ed Murray, Jack Donahue, Karen Carter Peterson, Conrad Appel, Dan Claitor
---