Posted on 5/25/2016 12:58:00 PM.
The adult smoking rate in the US is falling faster than is has in the past 20 years based on data from the Centers for Disease Control and Prevention. About 50 years ago, roughly 42% of adults in the US smoked, and that rate has now fallen to about 15%. Renee Underwood with the state Department of Health and Hospitals says currently there is no state specific data on smokers. She says their department launched a statewide campaign last year to help people kick their tobacco habits.
More
Renee Underwood, DHH, smoking rate
---
Posted on 5/11/2016 12:59:00 PM.
The Edwards Administration is very concerned about state funding for healthcare, as the full House is set to debate the proposed spending plan for next fiscal year. Department of Health and Hospitals Sec. Rebekah Gee says the House budget committee shifted dollars away from DHH and this could lead to multiple hospital closures and would eliminate jobs that inspect potentially unsafe facilities.
More
John Bel Edwards, budget, DHH, Rebekah Gee, Cameron Henry, House Appropriations committee
---
Posted on 5/6/2016 11:25:00 AM.
With Mother's Day on Sunday, the Department of Health and Hospitals is urging all women to get regular health checks, including mammograms. Secretary Rebekah Gee says she lost her mother to breast cancer when she was 16 and doesn't want others to go through the same experience. Gee says you don't want to wait until it's too late.
More
DHH, Rebekah Gee, Mother's Day, mammogram
---
Posted on 5/4/2016 5:44:00 AM.
State health officials are offering guidance on how people can prevent the transmission of Zika virus. Dr. Frank Welch, with the department of health and hospitals, says the mosquito that carries Zika will be active in Louisiana this summer, but it won't just be mosquitoes spreading the virus.
More
Dr. Frank Welch, DHH, Zika virus, mosquitoes
---
Posted on 4/14/2016 4:00:00 AM.
Four of the ten hospitals for the poor and uninsured in Louisiana are at risk of closing because of critical cuts to the state Department of Health and Hospitals. DHH Secretary Rebekah Gee says her department took over half of the $750 million in budget cuts, which means some people may lose access to healthcare.More
Rebekah Gee, DHH, budget cuts
---
Posted on 3/29/2016 5:59:00 AM.
State health officials are providing flood victims with tips to clean up and remove mold in their homes. Gina Lagarde with the state Department of Public Health says mold can cause coughing, itchy eyes, headaches, and other reactions. She advises when you're cleaning up mold to wear protective gear, because spores can be released into the air.
More
DHH, Gina Lagarde, mold, flooding
---
Posted on 3/24/2016 5:09:00 PM.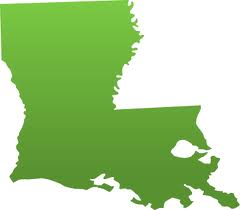 Michelle Southern reporting.
Governor John Bel Edwards unveiled the plan to balance this year's budget, and said the $70 million dollar hole will be filled within the state Department of Health and Hospitals. Edwards said he could not in good conscience make any more reductions to higher ed.
john bel edwards, budget cuts, DHH
---
Posted on 2/29/2016 1:21:00 PM.
State Senators are hearing about the potential impacts if they approve a House bill that cuts an additional 106-million dollars from this fiscal year's budget. Superintendent of Education John White says they would have to close early childhood programs, send voucher students back to public schools and cancel standardized testing. That led to this question by Senator Wesley Bishop.
More
John White, Rebekah Gee, Glenn Curtis, budget cuts, National Guard, DHH, education
---
Posted on 2/29/2016 4:24:00 AM.
The Louisiana Department of Health and Hospitals opens a new water testing laboratory in Shreveport on Monday. The lab is expected to speed up the time it takes to test samples from drinking water systems in north Louisiana.
Louisiana Department of health and Hospitals, DHH, Bob Johannessen
---
Posted on 2/22/2016 3:04:00 AM.
The Louisiana Department of Health and Hospitals has awarded a 2.1 million dollar loan to assist an Avoyelles Parish water system improve its drinking water. State Health Officer Dr. Jimmy Guidry says the money comes from the state's Drinking Water Revolving Loan Fund, which helps improve infrastructure to ensure drinking water stays safe.
More
Avoyelles Parish, drinking water, Jimmy Guidry, DHH
---
Next Entry