Posted on 8/10/2018 4:31:00 AM.
Several new traffic laws went into effect as of August 1. Among those laws, were stiffer penalties for DWI convictions, new laws on driving in flooded areas, and the use of off-road vehicles on public roads.
Act 198 levies an additional $50 fine for the use of a breathalyzer if the traffic stop results in a DWI conviction. The increase raises the fine to $125.
More
driving, traffic laws, Louisiana, Mark Barron, 2018, DWI
---
Posted on 7/24/2017 12:20:00 PM.
A Rayne man, with a history of DWI arrests, is behind bars after police say he hit a man on a bicycle while driving intoxicated. Acadia Parish Sheriff K. P. Gibson says 61-year-old Ricky Joyner of Rayne was pronounced dead at the scene, and the driver, 42-year-old Ivy Roger, was nowhere to be found.
More
K.P. Gibson, Ricky Joyner, Ivy Roger, Rayne, DWI, hit and run
---
Posted on 8/7/2016 8:55:00 PM.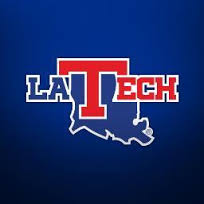 Louisiana Tech Head Football Coach Skip Holtz announced on Sunday that senior starting quarterback Ryan Higgins will not start in the season opener against Arkansas. Higgins was arrested early Friday morning on a DWI charge.
Ryan Higgins, DWI, suspension, Skip Holtz, Arkansas
---
Posted on 6/29/2016 11:00:00 AM.
State Police say an off duty Terrebonne Parish Sheriff's Deputy is facing a DWI. Trooper Jesse LaGrange says Tara Whitney was pulled over in Houma after an officer noticed she wasn't wearing her seat belt. He says the trooper noticed an open alcohol container and Whitney showed signs of impairment so a field sobriety test was conducted.
More
Terrebonne Parish Sheriff's Office, LSP, Tara Whitney, Jesse LaGrange, DWI
---
Posted on 5/10/2016 5:43:00 AM.
Deputies say a Bossier parish school bus driver has been arrested for a DWI, immediately after she dropped of dozens of children. Bossier Parish Sheriff's Office spokesperson Lt. Bill Davis says 33-year-old Bridget Whitley reported for a random drug screen after her morning route, where she showed signs of intoxication.
More
Lt. Bill Davis, Bossier Parish, DWI
---
Posted on 12/29/2015 12:43:00 PM.
Some suspected drunk drivers in Acadiana will be ordered by a judge to provide a blood or urine sample to determine if they are drunk if they refuse a breathalyzer test. State Police Troop I Spokesman Brooks David says the "No Refusal" campaign takes place today and tomorrow. He warns drivers of the consequences of not taking the breathalyzer test.
More
Louisiana State Police, Brooks David, No Refusal, checkpoint, DWI
---
Posted on 6/26/2015 9:54:00 AM.

The Louisiana Department of Wildlife and Fisheries is taking part in Operation Dry Water this weekend. The operation calls for increased patrols on the water to check for boaters driving while drunk. LDWF Spokesperson Adam Einck says they've participated in this federal event since 2009.
More
LDWF, Adam Einck, Operation Dry Water, DWI, boating
---
Posted on 1/2/2015 10:53:00 AM.

Just over 20 new state laws went into effect with the start of the new year. That includes changes to Louisiana's D-W-I laws. Jefferson Parish assistant district attorney Norma Broussard, says the changes will make it easier for everyone to understand the penalties of driving under the influence.
New laws, Louisiana, Norma Broussard, DWI
---
Posted on 10/12/2014 11:03:00 AM.
A
s
ergeant with the Louisiana State Police faces charges of DWI and hit and run, after causin
g a crash on Interstate 10 early Saturday morning.
State Police Captain Doug Cain says 34-year-old Damien Dyson Sr of Baton Rouge was heading west on I-10 in Ascension Parish, when he struck the rear of another vehicle at a high rate of speed. Cain says Dyson kept going, but eventually pulled over and State Police responded to the scene.
Damien Dyson Sr, DWI, Louisiana State Police, Doug Cain
---
Posted on 5/12/2014 10:01:00 AM.
Michelle Southern reporting.
State Police say a man from Gonzales is under arrest after he drove drunk to Troop A over the weekend. Trooper Jared Sandifer says 31-year-old Patrick Ruffner called LSP to report that he'd been involved in a hit and run accident on I-10. He says the trooepr who took the call told the man to come file a report at the station.
More
louisiana state police, jared sandifer, patrick ruffner, crash, drunk, DWI, Gonzales
---
Next Entry