Posted on 4/27/2017 10:50:00 AM.
A bill to provide parole eligibility for juveniles convicted of murder has been approved by the state Senate. Baton Rouge Senator Dan Claitor says his proposal would bring Louisiana in line with a 2012 Supreme Court decision that prohibits juvenile offenders from receiving life sentences without parole. The measure would provide parole eligibility after 25 years for juveniles who received life sentences after June 25, 2012.
More
Dan Claitor, Danny Martiny, parole eligibility, juveniles, Supreme Court
---
Posted on 3/31/2017 4:21:00 AM.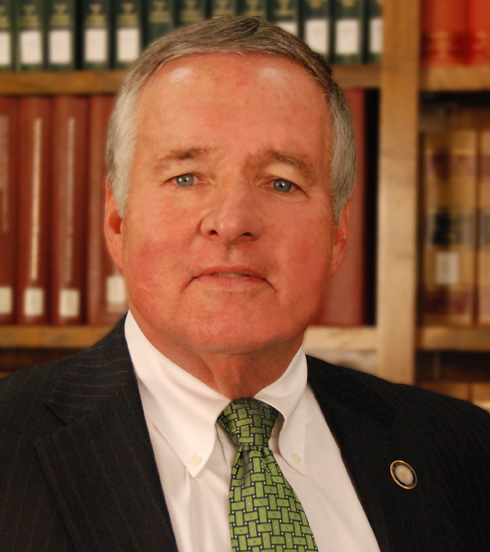 The Governor has released his comprehensive criminal justice legislative package that lawmakers will debate in the regular session that begins April 10. Metairie Senator Danny Martiny will attempt to push several of the proposals through the legislature. Martiny says in an effort to lower the state's massive prison population they'll seek to expand alternatives to incarceration.
More
Danny Martiny, criminal justice, incarceration, recidivism
---
Posted on 2/7/2017 11:38:00 AM.

Lawmakers are looking over the Governor's proposal to eliminate a $304 million midyear deficit, ahead of next week's special session to debate the plan. Statewide elected officials would see budget reductions, but higher education would be spared. Alexandria Representative Lance Harris says it's important no stone is left unturned when it comes to spending reductions, but he doesn't want students to be impacted again.
More
Lance Harris, Danny Martiny, Bret Allain, budget,
---
Posted on 6/7/2016 5:12:00 PM.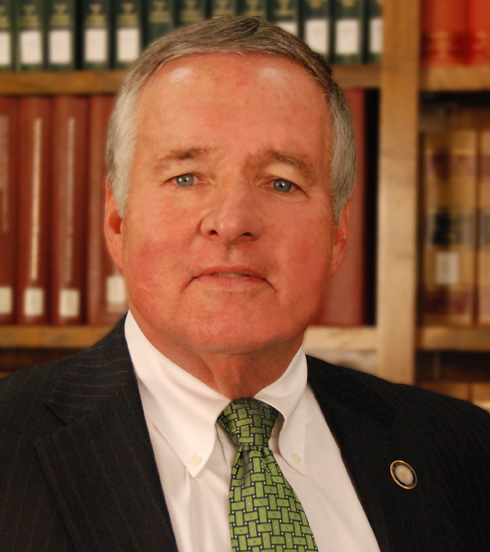 A bill that failed to make it out of the final hours of the regular session would have given convicted teen killers serving life sentences parole hearings after 30 years in prison. The bill was a reaction to a Supreme Court ruling that says convicted minors cannot be sentenced to life without the chance for parole. Metairie Senator Danny Martiny says it's unfortunate they couldn't pass this measure.
More
Danny Martiny, parole hearings, criminal justice
---
Posted on 6/7/2016 11:07:00 AM.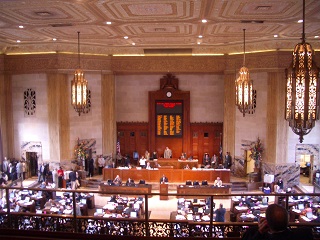 Several lawmakers are in a foul mood after failing to approve a construction budget. Ways and Means Chairman Neil Abramson says Senate changes to the spending plan made the bill unworkable and he didn't bring it up for a vote in the regular session. Franklin Representative Sam Jones asked Abramson why not send the bill to a conference committee to resolve the issues.
More
Sam Jones, Neil Abramson, Patrick Connick, Danny Martiny
---
Posted on 5/24/2016 4:17:00 AM.
Legislation to require retail pet stores in the state to keep records and post breeders names along with licensing information now heads to the House floor for final legislative passage. Author of the bill, Metairie Sen. Danny Martiny, says this specifies where these animals come from and two other requirements.
More
pet store, Humane Society, pets, dogs, cats, Julia Breaux, Danny Martiny
---
Posted on 5/23/2016 12:25:00 PM.
The House Transportation Committee gave the green light today to a Senate approved measure that would make it the law for oncoming traffic to stop for a school bus on a two-lane road with a continuous turn left turn lane.
bus stop, danny martiny, terry landry
---
Posted on 5/17/2016 12:10:00 PM.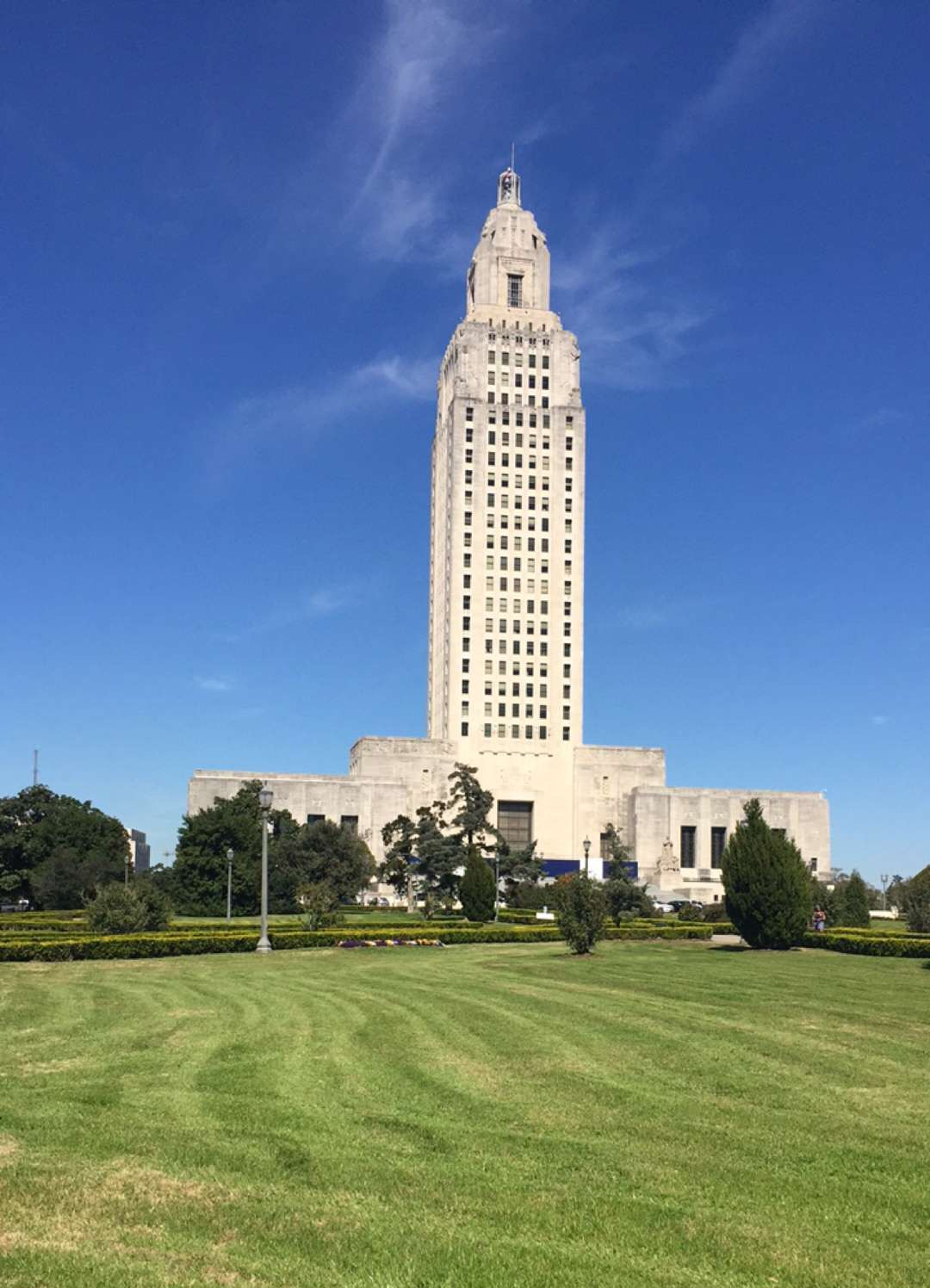 Spirited debate took place in a Senate committee today over the sanctuary cities bill that would punish cities who refuse to enforce the federal immigration law. The measure could prevent New Orleans and Lafayette, which are considered sanctuary cities, from borrowing dollars for construction projects. Metairie Senator Danny Martiny expressed concerns about the Attorney General having sole power over determining who is considered a sanctuary city.
More
Senate, Legislative session, sanctuary city, Danny Martiny, Attorney General, Jeff Landry
---
Posted on 4/27/2016 3:09:00 AM.
State legislators are dealing with the repercussions of a Supreme Court ruling that says juveniles cannot be sentenced to life in prison without the chance for parole. Metairie Senator Danny Martiny's would ensure that underage criminals with life sentences would become eligible for parole after 35 years behind bars. But Nathan Allbritton of Natchitoches Parish doesn't think they should ever get parole. His wife and son were murdered by a 15-year-old, and he spoke in opposition to the bill.
More
Danny Martiny, Nathan Allbritton, Andrea Pickett
---
Posted on 4/1/2016 3:34:00 AM.
A bill to make it legal to park on the wrong side of the road in residential areas has passed in the Senate Transportation Committee. Metairie Senator Danny Martiny says currently it's illegal to park in the opposite direction, but he believes the law was intended for highways only. He says it doesn't pose a public safety hazard in residential areas.
More
wrong side, Senate Transportation Committee, ticket, Danny Martiny, residential area
---
Next Entry