Posted on 1/3/2018 4:49:00 PM.
After a strong offer from Texas A&M, Defensive Coordinator Dave Aranda will stay at LSU. In a post on Twitter, Head Coach Ed Orgeron said Aranda agreed to remain with the Tigers for years to come. Orgeron thanked AD Joe Alleva, LSU President F. King Alexander and the Board of Supervisors for their support.
More
LSU, Texas A&M, Dave Aranda
---
Posted on 4/22/2017 7:57:00 PM.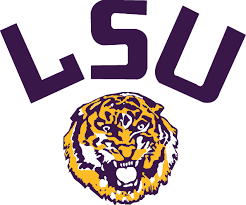 For the first time in a long time, an LSU spring game didn't feature a toss dive. Instead, we saw all kinds of pre-snap shifts, motion and a bunch of fake hand-offs. But it didn't produce many points, as defensive coordinator Dave Aranda had his guys ready.
The Purple team led the White team 7-3 when the game was halted 4:02 before halftime.
LSU, Dave Aranda, Kevin Toliver, Grant Delpit, Danny Etling, D.J. Chark
---
Posted on 12/7/2016 1:06:00 PM.
LSU releases the details on defensive coordinator Dave Aranda's new three-year contract extension that also makes him the associate head coach. Tiger Rag Editor Cody Worsham says he's earned the distinction of being the highest paid assistant in college football.
More
LSU, Dave Aranda, Cody Worsham, Tiger Rag
---
Posted on 9/1/2016 7:57:00 PM.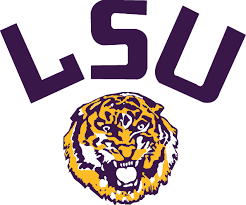 By Jeff Palermo
The 5th ranked LSU Tigers begin 2016 as a team that should be in contention to win a national championship. They return 17 starters, including Heisman hopeful Leonard Fournette and the Tigers bolstered their coaching staff with the addition of defensive coordinator Dave Aranda.
LSU, Wisconsin, Dave Aranda, Les Miles, Brandon Harris, Leonard Fournette
---
Posted on 8/4/2016 6:13:00 PM.
LSU is using fall camp to learn a new defense being installed by first-year coordinator Dave Aranda. Last year, the Tigers were guilty of several blown coverages that resulted in big plays by their opponents. But Sophomore CB Kevn Toliver doesn't think that will happen again and he likes Aranda's aggressive style.
LSU, Dave Aranda, Corey Thompson, Donte Jackson, Kevin Toliver
---
Posted on 1/5/2016 12:43:00 PM.
Jeff Palermo reporting
LSU's new defensive coordinator Dave Aranda says he's blessed and humbled to have the opportunity to coach for the Tigers. Aranda comes to Baton Rouge after guiding one of the top defenses in the country at Wisconsin. He describes his defense as smart, aggression.
Dave Aranda, LSU, defensive coordinator, Joe Alleva, Les Miles
---