Posted on 10/31/2017 3:00:00 AM.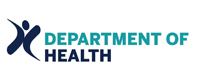 The State Department of Health is warning those who frequent indoor shooting ranges about higher toxic exposure to lead. There are at least 50 shooting ranges in Louisiana, a third of those are indoor. Dr. David Holcombe with Office of Public Health says as of now, there isn't any regulations in place to control dangerous exposure levels.
More
lead poisoning, David Holcombe, indoor shooting ranges
---
Posted on 10/23/2017 12:02:00 PM.
A second bacteria has been identified in connection with a salmonella outbreak in Caldwell Parish. Public Officer of Health for Central Louisiana Dr. David Holcombe says both bacteria's added to the severity of symptoms people got after eating jambalaya at a charity softball game last week.More
salmonella, Caldwell Parish, David Holcombe
---
Posted on 10/21/2017 3:14:00 AM.
The state health department has now identified 125 people with gastrointestinal illness as a result of a Salmonella outbreak from a bad pot of jambalaya in Caldwell Parish. 37 people have been hospitalized. In their testing of stool samples, a second bacteria that's commonly found on raw meat and poultry has also been identified.
salmonella, tips, David Holcombe, LDH
---
Posted on 10/19/2017 2:59:00 PM.

State health officials suspect jambalaya is the cause of an outbreak of Salmonella poisoning in Caldwell Parish.
Dr. David Holcombe with the State Office of Public Health says there are 49 confirmed cases of a gastrointestinal illness with 31 people hospitalized. He says salmonella is usually associated with chicken and eggs.
More
LDH, David Holcombe, Caldwell Parish, salmonella, jambalaya
---
Posted on 8/12/2017 5:30:00 AM.
An Alexandria man has died after contracting the West Nile Virus, and health officials are urging the public to protect themselves against mosquitos. Dr. David Holcombe with the Office of Public Health says the virus is transmitted by household mosquitos that are common in Louisiana. But there are ways people can keep the pesky bugs away.
More
David Holcombe, West Nile Virus, mosquitos,
---
Posted on 8/8/2014 6:56:00 PM.
The Louisiana Department of Health and Hospitals confirms the state's second West Nile virus death this year. The death occurred in the Capital Area Region 2 which consists of East and West Feliciana, East and West Baton Rouge, Pointe Coupee, Iberville Parish and Ascension Parishes.
More
West Nile, Louisiana Department of Health and Hospitals, David Holcombe, mosquitoes
---