Posted on 12/19/2016 4:58:00 AM.
US Senator David Vitter has just two weeks left in office before Senator-elect John Kennedy is sworn in on January 3. Vitter says representing and serving the people of Louisiana has been the greatest honor of his professional life. He says he's most proud of his work in the post-Katrina recovery, as Hurricanes Katrina and Rita hit the coast just months after Vitter was sworn in as a Senator.
More
David Vitter, US Senate, term limits, Katrina
---
Posted on 12/5/2016 4:56:00 PM.
Senator David Vitter gave his farewell speech on the Senate floor Monday, as he will leave the office he's held since January 2005. Vitter says as a Louisiana state legislator he worked to impose term limits here, as well as authoring the leading term limits measure for Congress. He says that's why he's imposing one on himself.
More
David Vitter, US Senate, term limits,
---
Posted on 9/29/2016 4:52:00 AM.
Congress approves legislation that contains $500 million in federal disaster assistance. About $400 million will go to Louisiana for flood relief. Republican Senator David Vitter says this is just a start, more federal aid is expected in December. He says this is great news for thousands of Louisianans struggling to recover from the historic flooding event.
More
The Great Flood 2016, Senate, David Vitter, federal disaster aid
---
Posted on 9/15/2016 12:19:00 PM.
US Senator David Vitter led a meeting of the Senate Small Business Committee this morning to address concerns of Louisiana flood victims. State Representative Clay Schexnayder of Gonzales owns Car Craft Automotive and spoke at the hearing. He says communication between state and local officials and FEMA have been a big problem.
More
David Vitter, Small Business Committee, flood
---
Posted on 7/14/2016 2:36:00 AM.
The two major democrats in the U.S. Senate race are laying out their ideas about what they will do if elected to the seat being vacated by David Vitter. Attorney Caroline Fayard, who is the youngest candidate in the race, says she's trying to outwork the other candidates. She says she will bring a fresh voice and a new message to D.C.
More
Caroline Fayard, David Vitter, Foster Campbell, US Senate, democrats
---
Posted on 6/23/2016 2:58:00 AM.
President Obama signed a bill into law that puts regulations in place to make chemical plants safer. U.S. Senator David Vitter is a co-sponsor of the legislation and says this benefits Louisiana residents, because it creates a federal system to make sure chemicals are made safely based on the latest science.More
David Vitter, President Obama, chemical plants, regulations
---
Posted on 6/9/2016 10:56:00 AM.
US Senator David Vitter has joined 44 other Senators in an attempt to block implementation of the Obama Administration's overtime rule, which doubles the salary threshold under which employees qualify for overtime pay. Vitter says this will drastically impact small businesses, particularly in Louisiana, as well as employees.
More
David Vitter, overtime rule, US Senate
---
Posted on 3/31/2016 11:53:00 AM.
Even though Republican US Senator David Vitter is leaving office at the end of this year, he's still holding town hall meetings across the state getting feedback from voters. Vitter held a town hall meeting in Ascension parish this morning, and he will have another one today in Rapides parish. Vitter says he's hearing primarily about jobs and highway improvements.
More
David Vitter,
---
Posted on 3/16/2016 1:26:00 PM.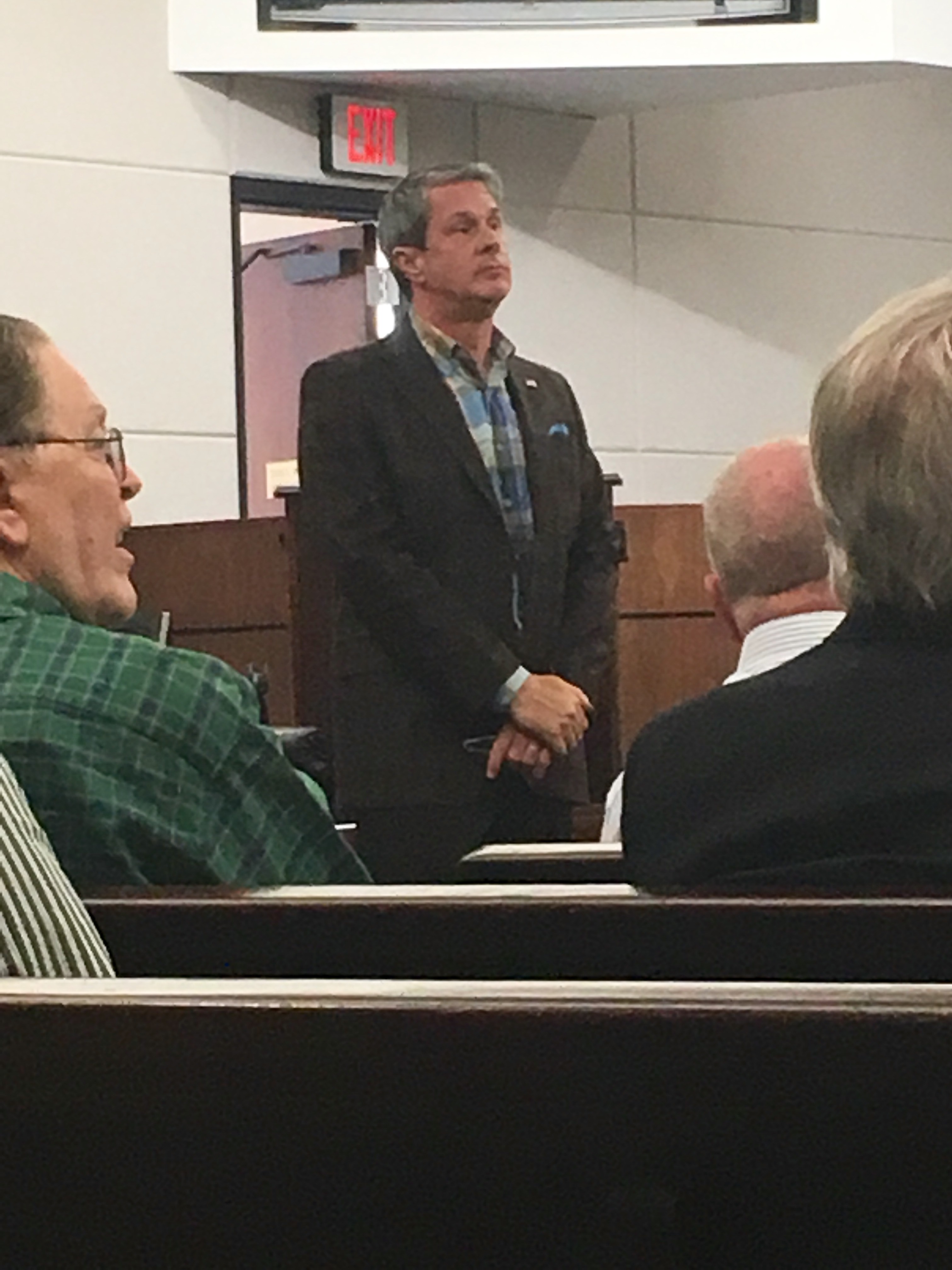 Today President Barack Obama nominated Merrick Garland to be a Supreme Court justice after the death of former justice Antonin Scalia. Republican US Senator David Vitter believes with the next president coming into office soon, we should let the voters decide the new justice. Vitter is a member of the Senate Judiciary Committee and says he will not vote to advance the nomination.
More
Senate, David Vitter, Supreme Court, Merrick Garland, President Barack Obama
---
Posted on 2/16/2016 5:33:00 AM.
President Barack Obama is expected to nominate a successor to Supreme Court Justice Antonin Scalia, but Louisiana's Republican US senators say the next President should select Scalia's replacement. Senator David Vitter, who is a member of the judiciary committee, says the next Justice debate should be part of the presidential election.
More
Antonin Scalia, Supreme Court, David Vitter, Bill Cassidy
---
Next Entry