Posted on 9/8/2017 2:04:00 PM.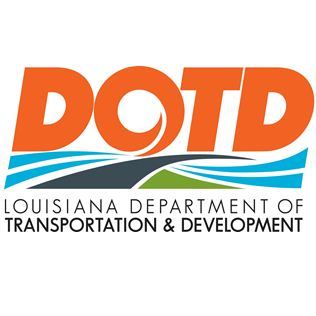 The state department of transportation is raising awareness about construction zone safety. DOTD reports a shocking uptick in accidents along I-10 in Acadiana, where crews are working to widen the interstate in each direction. Deidra Druilhet with DOTD says work zones come with different driving conditions.
More
Deidra Druilhet, DOTD, construction zone, construction, safety
---
Posted on 8/3/2017 11:27:00 AM.
The state Department of Transportation will host a public meeting tonight at the Lake Charles Civic Center to discuss replacing the Calcasieu River Bridge. Deidra Druilhet with DOTD says the purpose of the open-forum is to give the community a chance to see the future plans and receive feedback.
More
DOTD, Calcasieu River Bridge, Deidra Druilhet
---
Posted on 1/28/2014 12:45:00 PM.

The State Department of Transportation will continue to have crews working to de-ice priority routes in hopes that those road closures will only be temporary. DOTD spokeswoman Deidra Druilhet says they are focusing efforts on sections of the interstates like I-10 and I-49 that have been closed due to icing.

More
department of transportation, deidra druilhet
---
Posted on 9/2/2013 11:44:00 PM.
Motorists in central Louisiana who use the Gillis Long Bridge, which connects Alexandria and Pineville, must find a different travel route.
The Gillis Long Bridge, also known as the Jackson Street Bridge, will shutdown at 9 AM for the next three months, because of much needed repairs.

Gillis Long Bridge, Jackson Street Bridge, Alexandria, Deidra Druilhet
---