Posted on 12/11/2018 4:17:00 PM.
LSU All-American linebacker Devin White remains undecided on whether he'll skip his senior season and enter the NFL draft. White, who won the Butkus Award which goes to the nation's best linebacker, says he still has some unfinished business.
Devin White, LSU Linebacker, draft, turning pro
---
Posted on 11/6/2018 1:21:00 PM.
LSU linebacker Devin White says the two weeks leading up to the Alabama game were very emotional for him. White spoke to reporters for the first time since the controversial targeting penalty that forced him to miss the first half of last Saturday's game. White believes he could have made a difference.
Devin White, targeting penalty, LSU, Alabama, bogus
---
Posted on 10/23/2018 1:34:00 PM.
LSU says the SEC will not overturn Devin White's suspension for the first half of the Alabama game, because of targeting a Mississippi State player. So can legal action be taken? Legal analyst Tim Meche says LSU would have no problem finding a Baton Rouge judge to grant a temporary injunction, but it comes with a risk.
LSU, Devin White, legal action, Tim Meche, SEC, targeting
---
Posted on 10/22/2018 12:53:00 PM.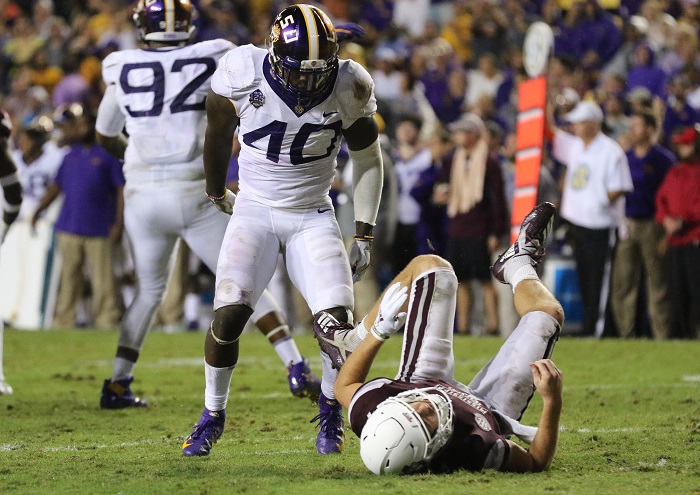 A famous LSU alumnus says the targeting penalty called on LSU linebacker Devin White is evidence there's collusion between the Southeastern Conference and Alabama. Professor James Carville says why is White facing a suspension, when over a week ago, Alabama's Raekwon Davis punched an opposing Missouri player and Davis was not ejected.
James Carville, SEC, Devin White, targeting.
---
Posted on 10/20/2018 8:34:00 PM.
The 5th ranked LSU Tigers didn't play at the same level they did when they upset Georgia the week before, but they didn't need to. The Tigers defense shut down the one-dimensional Bulldogs offense as Cole Tracy connected on four field goals in a 19-3 win.
LSU, Mississippi state, Devin White, Nick Brosette, Nick Fitzgerald, Joe Burrow
---
Posted on 9/22/2018 11:13:00 PM.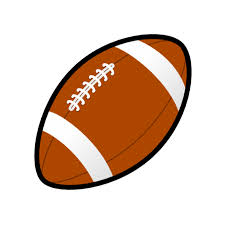 LSU and Louisiana Tech was a three-point game in the fourth quarter, but the Fighting Tigers scored the final two touchdowns for a 38-21 win over the Bulldogs.
The win moves LSU's record to 4-0, while the Dogs fell to 2-1.
Tech was down 24-0, but Quarterback J'Mar Smith threw three touchdown passes to cut the deficit to three.
LSU, Louisiana Tech, Devin White, J'Mar Smith, Clyde Edwards-Helaire
---
Posted on 11/11/2017 1:40:00 PM.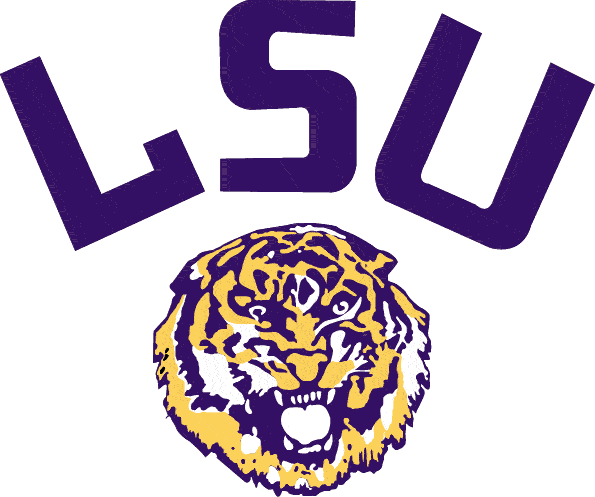 LSU missed on several opportunities in the 1st half and found themselves tied with Arkansas at halftime. But the Tigers capitalized on their chances in the 2nd half to defeat the Razorbacks 33-10.
LSU's two top skill position players had big games. Running back Derrius Guice rushed for 147 yards on 21 carries and three scores. The Tigers are 10-0 when Guice rushes for over 100 yards.
LSU, Arkansas, Derius Guice, Danny Etling, Devin White, DJ Chark
---
Posted on 7/10/2017 9:22:00 PM.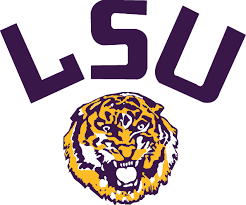 LSU Football Coach Ed Orgeron says Quarterback Danny Etling is nearly 100% after undergoing back surgery, but he's not ready to name him the starter for the season opener against BYU. Orgeron says he wants the other QBs compete for the job and get an evaluation from new offensive coordinator Matt Canada.
LSU, Ed Orgeron, Devin White, Danny Etling, Lowell Narcisse
---