Posted on 7/25/2018 5:39:00 AM.
The Bureau of Economic Analysis says Louisiana showed the 14th fastest gross domestic product growth in the nation for the first quarter of 2018.
More
Louisiana, GDP, economy, growth, Q1, Don Pierson, 2018
---
Posted on 7/8/2018 5:40:00 AM.
Billions in Chinese tariffs went into effect Friday, and Louisiana industries are bracing for what could be a rocky ride. A recent Forbes report showed Louisiana as the most at risk state for negative effects from tariffs due to its export and shipping based economy.
More
tariffs, Louisiana, 2018, Don Pierson, economy, Trump, Robert Landry
---
Posted on 7/7/2018 3:26:00 AM.
Louisiana ranks second in the South for strongest economic development results for 2017 according to Southern Business & Development magazine.
Economic Development Secretary Don Pierson says last year they announced DXC Technology is coming to New Orleans, plus an 800-million dollar LNG production and export facility in Lafourche Parish and LNG and chemical production continues to grow in Lake Charles thanks to…
More
Louisiana Economic Development, Don Pierson, Lake Charles
---
Posted on 5/23/2018 4:56:00 AM.
CGI, an international tech company, has announced a big expansion, bringing 400 new jobs to the Lafayette area as part of its IT Center of Excellence. Another Lafayette Parish site will add an additional 100 jobs, bringing the company's total to 900 employees in Acadiana.


Louisiana Secretary of Economic Development Don Pierson says the expansion comes down to ULL's partnership with the company.
More
Don Pierson, CGI, Louisiana economic development, IT
---
Posted on 1/22/2018 12:36:00 PM.
A Business Development Advisors study shows military related spending in Louisiana accounts for $7.7 billion in economic output and 77-thousand military related jobs. That includes the seven military bases and the Louisiana National Guard. Louisiana Economic Development Secretary Don Pierson says there is a forgotten group that helps to add to the economy, 27-thousand military retirees.
military spending, Barksdale, Don Pierson, Fort Polk
---
Posted on 12/12/2017 10:06:00 AM.
Two time Academy Award winner Tom Hanks is coming to Baton Rouge early next year to star in a World War Two era film entitled "Greyhound". Louisiana Economic Development Secretary Don Pierson says it will employ over 250 persons in Baton Rouge.

"It's going to do every bit of that and their forecast is to spend more than 29 million dollars here in Louisiana. It makes for a nice day, that's for sure."
Pre-production started this week and crews are expected to film aboard the USS Kidd on the Mississippi River and other Baton Rouge locations next March. Pierson says filming in Louisiana has seen a downturn in recent years, but remains confident the state's reformed film tax incentive program will bring more filmmakers to Louisiana.
"To see the Legislature stand up and renew the program, improve the program and then for us to roll that dock out and say hey competition is has not gone away. We're here and we're strong."
Governor Edwards signed into law last summer several enhancements to Louisiana's film incentive program providing a five percent tax credit for any films produced outside of New Orleans. Pierson says this movie production is just the beginning of great incentives for Hollywood to consider Louisiana.
"The incentive package if you shoot beyond the New Orleans area, you get an additional five percent. That's going to be very helpful going forward for Lafayette, Shreveport and definitely Baton Rouge."
Tom Hanks, movie production, Don Pierson
---
Posted on 10/18/2017 4:31:00 PM.
A Jackson Parish paper mill will continue to play a vital role in north Louisiana's economy. WestRock will perform a 200-million-dollar expansion, saving about 400 jobs at the mill in Hodge and another 3,700 indirect jobs. State Economic Development Secretary Don Pierson says it's a big economic development win.
More
WestRock, Jackson Parish, Hodge, Don Pierson
---
Posted on 10/17/2017 3:00:00 AM.
The first class of the Louisiana Veteran Entrepreneurship Program has started training military vets to run their own business. State Economic Development Secretary Don Pierson says the class helps veterans wanting to go into business, by taking online classes and boot camp training on the LSU campus.
veterans, lsu, Don Pierson,
---
Posted on 9/14/2017 2:06:00 AM.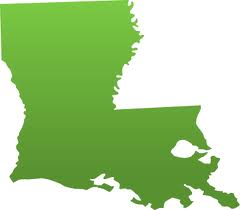 Louisiana remains one of the most business-friendly states in the nation, ranking No. 5 in Area Development magazine's annual Top States for Doing Business survey. LED Secretary Don Pierson says this is a great third party endorsement they can reference to show that Louisiana is a great place to do business, for many reasons.
Don Pierson, Louisaina Economic Development, FAST START, Area Development
---
Posted on 9/8/2017 11:00:00 AM.
Amazon seeks a location for a new corporate headquarters, as the online mega retailer plans to open a second corporate location. State Economic Development Secretary Don Pierson says Louisiana has a lot of strengths to offer should we throw our hat in the ring, and its likely we will.
More
Don Pierson, LED, Amazon,
---
Next Entry