Posted on 3/6/2017 1:45:00 PM.
President Donald Trump signed a revised version of his travel ban prohibiting new visas for citizens from six Middle Eastern countries, Iran, Libya, Somalia, Sudan, Syria and Yemen. Richland Parish Congressman Ralph Abraham supports the revised travel order.
More
travel ban, Donald Trump, Ralph Abraham, Marjorie Esman
---
Posted on 3/3/2017 4:23:00 AM.
A Spirit of America Rally will be held on the steps of the State Capitol tomorrow at 1:00 p.m. to show support for President Donald Trump. Similar rallies have taken place throughout the week, leading up to this event. Leader of Gator PAC Col. Rob Maness says Trump supporters will address what they hope will be a large gathering.
More
Spirit of America Rally, Rob Maness, Donald Trump
---
Posted on 3/1/2017 2:03:00 PM.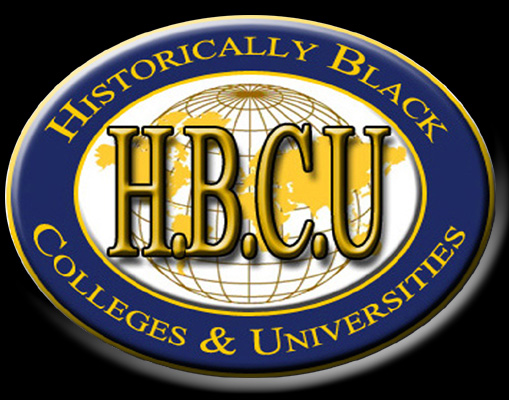 Michelle Southern reporting.
Grambling President Rick Gallot is back from his trip to Washington where he met with President Donald Trump on the administration's commitment to making historically black colleges and universities a priority.
donald trump, historically black colleges and universities, rick gallot, HBCU, Betsy Devos
---
Posted on 3/1/2017 12:37:00 PM.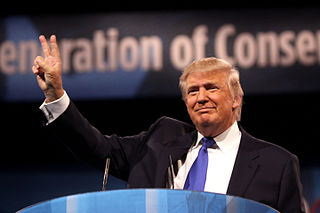 Louisiana's Republican delegation believes President Donald Trump sent the right message in last night's address in front of Congress. Mr. Trump laid out his plans to overhaul the nation's healthcare system, increase military spending and create jobs. Congressman Ralph Abraham of Richland Parish says the President's speech should ease the minds of many skeptics.
More
Donald Trump, Garrett Graves, Ralph Abraham, Stephen Handwerk
---
Posted on 2/28/2017 10:51:00 AM.
Tonight President Donald Trump will address a joint session of Congress, and even political experts don't know what to expect. LSU political science professor Robert Hogan says this address will be unlike any we've seen in a while, as a Republican president will go before a GOP dominated Congress. But he says that doesn't mean either chamber will fully support the President's proposals.
More
Robert Hogan, Donald Trump, Congress, healthcare,
---
Posted on 1/31/2017 5:55:00 AM.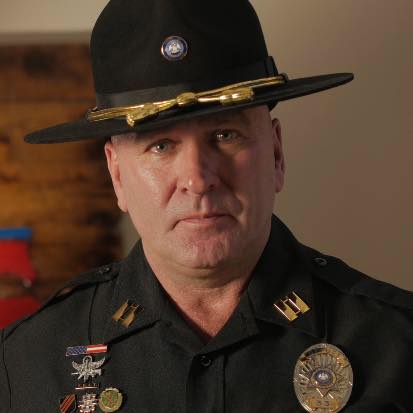 President Donald Trump is receiving backlash for imposing a travel ban to seven Middle Eastern countries. But Southwest Louisiana Congressman Clay Higgins supports the president's executive order. Higgins says there has been too much overreaction to something that was imposed to keep the country safe.
More
travel ban, Donald Trump, Clay Higgins
---
Posted on 1/31/2017 3:56:00 AM.
President Donald Trump has signed an executive order to reduce regulations on small businesses and the National Federation of Independent Business is eagerly awaiting to see which restrictions are cut. State Director Dawn Starns says this order can only help business owners run and grow their businesses.
More
Donald Trump, executive order, Dawn Starns, NFIB
---
Posted on 1/30/2017 1:07:00 PM.
A majority of Louisiana's Congressional delegation supports President Donald Trump's executive order placing travel bans on people from seven Middle Eastern countries. U.S. Senator John Kennedy supports the President's order and says unlike former President Barack Obama, the Trump administration is enforcing America's immigration laws.
More
travel ban, Donald Trump, John Kennedy, Ralph Abraham
---
Posted on 1/19/2017 4:46:00 AM.
Hundreds of Louisiana Republicans are gathering in Washington ahead of President-elect Donald Trump's inauguration on Friday. Louisiana Republican Party Chairman Roger Villere says everyone is excited about watching Mr. Trump take the oath of office to become the 45th President of the United States.
More
Roger Villere, Republican Party, inauguration, Donald Trump
---
Posted on 1/17/2017 5:44:00 AM.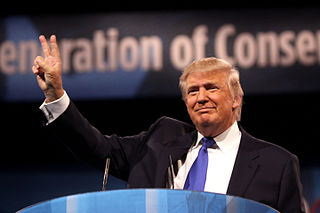 A Gallup poll finds President-elect Donald Trump has a 42% approval rating, the lowest since George W. Bush, who had 59%. ULM Political Science Professor Dr. John Sutherlin says Trump will likely come into office and follow through with his agenda, regardless of what polls say.
More
Gallup, ULM, John Sutherlin, Donald Trump
---
Next Entry