Posted on 11/30/2018 7:18:00 AM.
A new statewide poll shows President Donald Trump's approval rating in Louisiana has increased by seven-percent over the last year and now a clear majority of voters support him. Pollster Bernie Pinsonat says 2018 featured big issues important to white conservative voters which dominate the state's electorate.
More
Donald Trump, President, Louisiana, poll, Bernie Pinsonat, 2018
---
Posted on 8/13/2018 1:03:00 PM.
President Trump has signed the 717-billion dollar defense spending bill that will fund the military for 2019. It includes pay raises for troops and substantial investments in Louisiana based military bases. Northeast Louisiana Congressman Ralph Abraham says it's the biggest pay raise for the military in nearly a decade.
"A well-deserved raise, 2.6 percent, actually the second raise in the last couple years but this is the biggest in I think eight years."
More
Donald Trump, Ralph Abraham, Belle Chasse, Defense spending
---
Posted on 8/7/2018 7:39:00 AM.
Governor John Bel Edwards will travel to New Jersey on Thursday to discuss criminal justice reform with President Donald Trump. Deputy Chief of Staff Richard Carbo says the invite comes a year after statewide reforms led to a promising reduction in prison population.
"They obviously have a plan to pursue some form of criminal justice reform on the national level and with Louisiana having been one of the most recent to enact these reforms, just want to get an idea on how we did it," Carbo said.
John Bel Edwards, Richard Carbo, John Kennedy, Jeff Landry, Donald Trump, criminal justice reform
---
Posted on 6/15/2018 3:18:00 PM.
Louisiana could feel the pinch as President Donald Trump issued a new round of tariffs today on China, worth 40 to 55 billion dollars in new penalties, and the Chinese responded with a threat of 50 billion in retaliatory tariffs.
The escalating trade dispute could damage the Bayou State economy that relies on shipping, but US Congressman Steve Scalise says the People's Republic needs to be pushed to trade fairly.
More
Donald Trump, Tariffs, Steve Scalise
---
Posted on 4/20/2018 11:47:00 AM.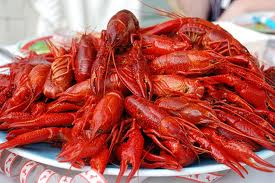 United States Senator John Kennedy is asking President Trump to put even higher tariffs on Chinese Crawfish and Shrimp. In a letter to the White House, Kennedy accused the Chinese of not trading fairly with the U S.
tariff, John Kennedy, Donald Trump, crawfish, shrimp
---
Posted on 1/30/2018 5:13:00 AM.
President Donald Trump invited a very special guest to his first State of the Union address tonight. Cajun Navy founder Jon Bridgers will be in attendance along with a section of 15 other special guests. Baton Rouge Congressman Garret Graves says Bridgers' volunteer group has been credited with rescuing thousands of people during the 2016 and Hurricane Harvey floods.
More
Cajun Navy, State of the Union, Donald Trump, Garret Graves
---
Posted on 1/17/2018 1:42:00 AM.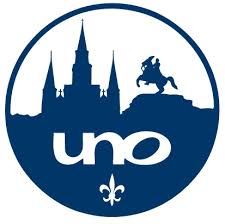 A statewide poll by UNO shows President Donald Trump beating Oprah Winfrey by double digits in a hypothetical general election matchup. Trump gathered 60 percent of support in the poll of 722 Louisiana voters, with the results slip sharply along racial and gender lines.
Pollster Ed Chervenak says part of the reason is the president's high approval rating in the bayou
…
Donald Trump, Oprah Winfrey, poll
---
Posted on 12/11/2017 5:23:00 PM.
A 32-year-old Lafayette man faces up to five years in prison after pleading guilty to using President Donald Trump's social security number to try and obtain a copy of the president's federal tax information. Legal Analyst Tim Meche says Jordan Hamlett will likely get probation or very little time. He says no harm was done by Hamlett's actions.
More
Jordan Hamlett, Donald Trump, tax returns, Tim Meche
---
Posted on 9/25/2017 8:33:00 AM.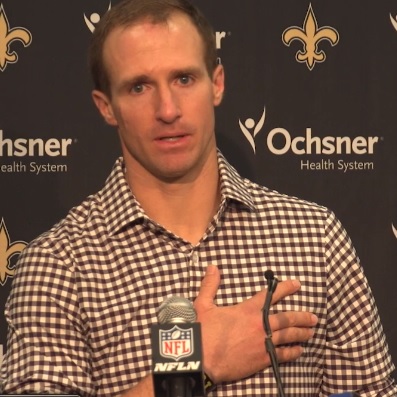 Michelle Southern reporting.
Following the Panthers game Sunday, Saints Quarterback Drew Brees and Coach Sean Payton each responded to President Donald Trump's comments regarding players who do not stand during the national anthem. The President said owners should, "get that son of a b" off the field, and fire those who protest racial inequality in that way. Payton says he is disappointed in Mr. Trump's position.
Drew Brees, Sean Payton, Saints, protests, national anthem, donald trump
---
Posted on 8/10/2017 3:48:00 AM.
As tensions run high between the US and North Korea, some are concerned a nuclear war could be in the making. President Donald Trump recently said North Korea will be met with fire, fury, and power if threats persist against the US.
More
Ralph Abraham, Donald Trump, North Korea, China
---
Next Entry