Posted on 2/8/2017 10:38:00 AM.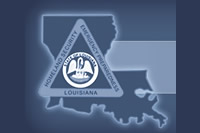 The cleanup continues today after the Governor's Office estimates at least 7 tornadoes touched down in southeast Louisiana on Tuesday. Mike Steele with the Governor's Office of Homeland Security and Emergency Preparedness says the state is very lucky that no one was killed.
More
MIke Steele, GOHSEP, tornadoes, Leroy Sullivan, Donaldsonville
---
Posted on 7/29/2015 7:12:00 AM.
State Health officials have found another water system in Louisiana that contains a deadly brain eating amoeba. The Department of Health and Hospitals says the presence of the amoeba was found during surveillance testing of a water system that serves

1,8000 r

esidents near Donaldsonville in Ascension Parish. State Health Officer Dr. Jimmy Guidry...
More
DHH, Dr. Jimmy Guidry, brain eating amoeba, Ascension Parish, Donaldsonville
---
Posted on 12/17/2013 10:35:00 AM.
One per
son is dead and several others are injured following a chain-reaction crash that involved an estimated 20 vehicles on Highway One near Donaldsonville this morning. State Police trooper Jared Sandifer says foggy conditions led to three multi-vehicle crashes over a mile-long stretch of road.
Jared Sandifer, Highway One, Donaldsonville
---