Posted on 9/16/2018 3:46:00 PM.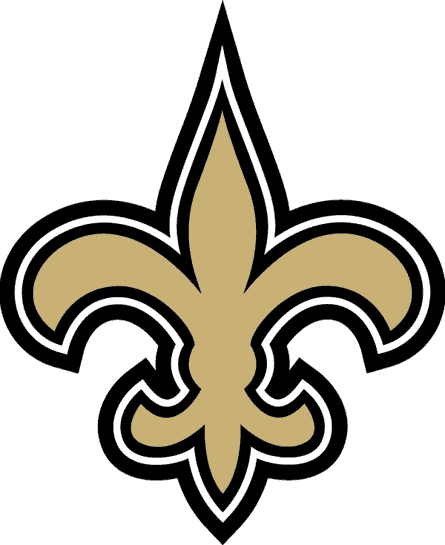 Thanks to four missed kicks by Cleveland's Zane Gonzales the Saints were able to rally in the 2nd half to beat the hapless Cleveland Browns 21-18. New Orleans trailed 12-3 in the 4th quarter, but Quarterback Drew Brees finally got it going with two touchdown passes to Michael Thomas. Will Lutz's 44-yard field goal with 21-seconds left was the game winner. But Coach Sean Payton is not happy with how his team is playing.
New Orleans Saints, Cleveland Browns, Alvin Kamara, Drew Brees, Michael Thomas, Marcus Williams
---
Posted on 8/26/2018 8:34:00 AM.
The Saints are back in Louisiana after a good week in California that concluded with a 36-7 preseason win over the Chargers. Alvin Kamara, Taysom Hill and Tre'Quan Smith scored touchdowns on offense.
On defense, recently acquired defensive back Marcus Williams returned an interception 58 yards for a score. Rookie defensive end Marcus Davenport made his preseason debut and had a half-a-sack.
New Orleans Saints, Marcus Davenport, Taysom Hill, Los Angeles Chargers, Drew Brees
---
Posted on 3/14/2018 12:09:00 PM.
Drew Brees is back in Black and Gold after agreeing to a two year, 50 million dollar contract one day before the start of free agency. The New Orleans legend will reunite with a team that was one play away from the NFC championship and loaded with young talent. Brees says he always planned on returning, but last season's success made the decision that much easier.
More
Drew Brees, contract, NFL, Saints, Black and Gold
---
Posted on 3/13/2018 11:07:00 AM.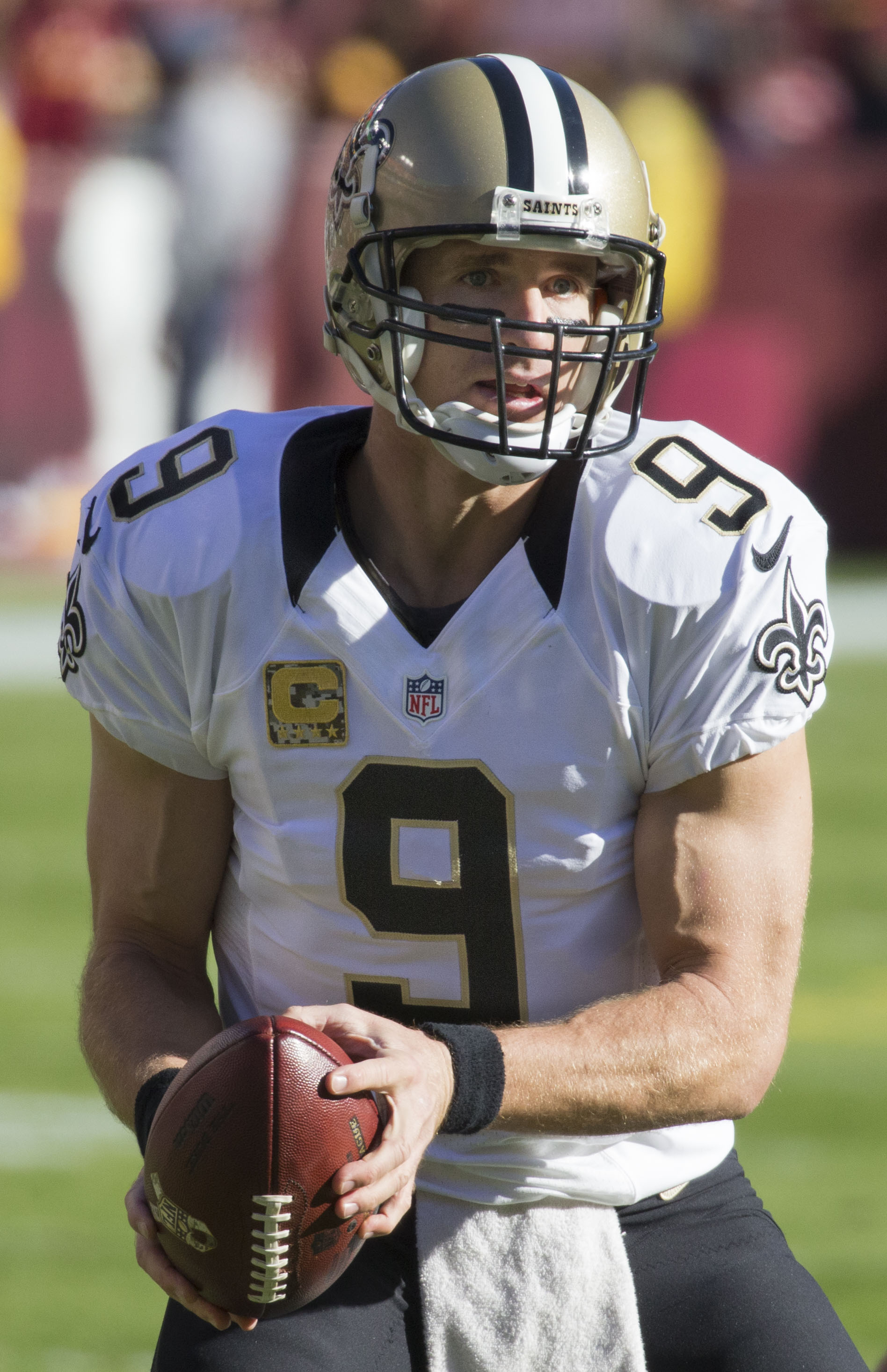 Saints quarterback Drew Brees has agreed to a 50-million-dollar, two-year-deal with the Saints. Sources says that Brees will receive 27-million-dollars guaranteed. The signing follows reports the Minnesota Vikings had contacted the 39-year-old's agent about going north.
Saints radio color analyst Deuce McAllister says
there's a team option after the first year
.

"For him it's really to see how he feels after this year and really see how the team feels after this year about much progress the team has made."
More
Drew Brees, New Orleans Saints, 50-million dollars
---
Posted on 1/25/2018 12:46:00 PM.
New Orleans Saints Quarterback Drew Brees has been with the team now for 12 seasons. His contract will expire in March as NFL free agency approaches. Saints GM Mickey Loomis says there's no worry about getting Brees resigned in the Saints camp
.
"Look, he's been our quarterback for a long time and been a great thing, a great thing for our city, great thing obviously for our team and I'm anticipating he's going to continue that."
Drew Brees, New Orleans Saints, Mickey Loomis
---
Posted on 1/16/2018 3:46:00 PM.
Drew Brees's contract is a huge question mark for the Saints this offseason. The quarterback turned 39 on Monday, and is a free agent in March. Brees and the Saints front office have been coy so far about contract negotiations, but Brees says he hopes to have a deal before the free agent deadline. The quarterback says this young, talented group is a great incentive to stick around with his favorite team…
Saints, Drew Brees, contract
---
Posted on 1/15/2018 12:13:00 PM.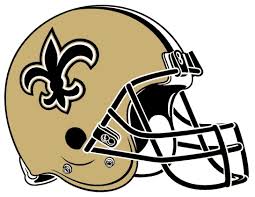 The Saints season came to a tragic end Sunday, but the offseason is sure to keep the team busy. Drew Brees and Kenny Vaccaro headline the Saint's 2018 free agents. NFL Analyst Mike Detillier says the team has a strong core, that can't lose its most important piece.
offseason, 2018, Saints, Drew Brees, Kenney Vaccaro
---
Posted on 1/14/2018 7:17:00 PM.
By Jeff Palermo
There have been a lot of heart breaking losses during the Saints 50-year history, but Sunday's stunning defeat in Minneapolis may top them all. A 61-yard touchdown pass from Case Keenum to Stefon Diggs on the final play of regulation gave the Vikings an improbable 29-24 victory over New Orleans.
New Orleans Saints, Minnesota Vikings, Case Kennum, Drew Brees, Alvin Kamara, Stefon Diggs
---
Posted on 1/7/2018 7:00:00 PM.
It was far from easy, but the Saints advanced in the NFC playoffs with a 31-26 win over divisional rival Carolina. It came down to the final drive. Carolina drove to the Saints 21-yard line, but New Orleans defense began to push back and finished the game sacking Panthers quarterback Cam Newton for a third time.
New Orleans Saints, Cam Jordan, Can Jordan, Vonn Bell, Marshon Lattimore, Mark Ingram, Drew Brees,
---
Posted on 12/31/2017 7:20:00 PM.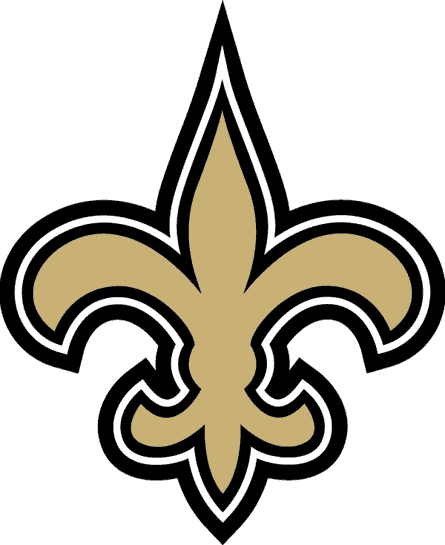 The Saints lose to Tampa Bay 31-24 in the final seconds, but still win the NFC South and they'll host Carolina for a playoff game this weekend. Head Coach Sean Payton wishes they finished the game better.
"There will be a handful of things we'll look at to quickly get cleaned up and then here we go, we get started, a good week of preparation and start a whole new season."
New Orleans Saints, Alvin Kamara, Drew Brees, Sean Payton. NFC South, division
---
Next Entry