Posted on 3/14/2018 7:46:00 PM.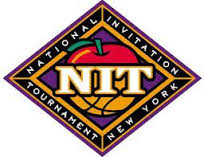 Based on what we saw on Wednesday night in the Pete Maravich Assembly Center, LSU and UL-Lafayette need to play more often in basketball. In a very emotional contest, the Tigers took the Cajuns best shot, but came away with a hard fought 84-76 win in Baton Rouge.
LSU, UL Lafayette, Tigers, Cajuns, Duop Reath, Frank Bartley,
---
Posted on 2/24/2018 2:56:00 PM.
After back-to-back home wins over Missouri and Vanderbilt, LSU started to creep back into the discussion for a possible at-large bid into the NCAA Tournament. But the Tigers problems winning on the road will likely send them to the NIT instead.
LSU lost its 6th straight away from the PMAC as Georgia dribbled past the Tigers 93-82
More
LSU, Georgia, Yante Maten, Duop Reath, Aaron Epps, Tremont Waters, Skylar Mays
---
Posted on 2/13/2018 9:15:00 PM.
Alabama put on an offensive display that including some huge dunks and 10 3-pointers in an 80-65 win over the LSU Tigers. Donta Hall played above the rim, after missing the first meeting against the Tigers, as he scored 20 points and had eight rebounds.
The Tide shot 55% from the field, while LSU shot 39%.
LSU, Alabama, Donta Hall, Tremont Waters, Duop Reath,
---
Posted on 2/10/2018 4:40:00 PM.
LSU built a double-digit lead in the 1st half, only to see Ole Miss make a big run to tie the game at halftime. Coach Will Wade must have delivered his best halftime speech of the season as the Tigers built another double-digit lead in the 2nd half, this time they didn't look back as the defeated the Ole Miss Rebels 82-66.
LSU, Ole Miss, Duop Reath, Skylar Mays, Tremont Waters, Aaron Epps
---
Posted on 1/31/2018 7:15:00 PM.

LSU went to 18th ranked Tennessee on Wednesday with just nine players available because of suspensions and two players dismissed for the rest of the season. The short-handed Tigers were no match for the Volunteers who dribbled past LSU 84-61. The Vols shot 54% from the field and they hit 12-of-25 from 3-point land.
LSU, Tennessee, Duop Reath, Skylar Mays, Tremont Waters
---
Posted on 1/27/2018 6:53:00 PM.
By Jeff Palermo
Heading into Saturday's SEC contest between LSU and Auburn, Bayou Bengals Head Coach Will Wade said he believed Auburn was one of the ten best teams in the country. The 19th ranked War Eagles sure looked like it as they crushed LSU 95-70.
LSU, Auburn, Mustapha Heron, Randy Onwuasor, Duop Reath, Tremont Waters
---
Posted on 1/20/2018 1:51:00 PM.
By Jeff Palermo
Coach Will Wade's team has hit a rough patch. They lost their 3rd straight on Saturday in Nashville as Vanderbilt held on for a 77-71 win over the Fighting Tigers.
It's the first road loss for LSU, who is now 11-7, 2-4 in the Southeastern Conference. The Commodores improved to 7-12, 2-5 in the SEC.
LSU, Vanderbilt, Duop Reath, Will Wade, Riley LaChance, Tremont Waters
---
Posted on 2/11/2017 9:18:00 PM.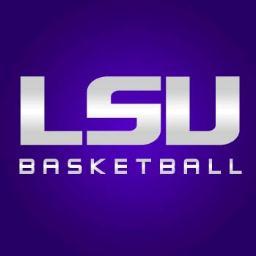 Many times during this difficult season, the LSU Tigers found themselves down by double digits early and never had a chance to win. On Saturday night in the PMAC, LSU started good, but it still wasn't enough to break a long losing streak.
Arkansas started the 2nd half on a 22-6 run and ended up beating the Tigers 78-70.
LSU, Arkansas, Antonio Blakeney, Duop Reath, Brandon Sampson, losing streak
---
Posted on 1/7/2017 4:19:00 PM.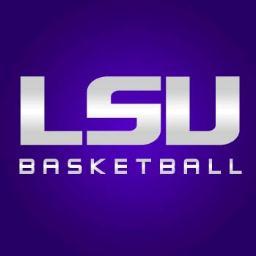 LSU basketball fans who braved the cold to see the Tigers on Saturday afternoon in the Maravich Center saw a Mississippi State warm up the nets quickly on the way to a 95-78 over the Bayou Bengals.
The loss drops LSU's record to 1-2 in the SEC and 9-5 overall.
LSU, Mississippi State, Aric Holman, Duop Reath
---