Posted on 7/20/2017 4:56:00 PM.
Lt. Bruce Simmons is back to work at the East Baton Rouge Sheriff's Office, just over a year after being shot in the police ambush. Casey Rayborn Hicks with the sheriff's office says it means a lot to the department to have Simmons back.
More
Casey Hicks, Lt. Bruce Simmons, EBRSO
---
Posted on 6/30/2017 2:05:00 AM.
East Baton Rouge District Attorney Hillar Moore will provide more details today on last July's ambush on police officers in Baton Rouge. Moore has called a 10 AM press conference in which more details will be learned about Gavin Eugene Long, the gunman who ended up killing three officers and injuring three others.
More
Prem Burns, Hillar Moore, police ambush, BRPD, EBRSO
---
Posted on 3/20/2017 10:56:00 AM.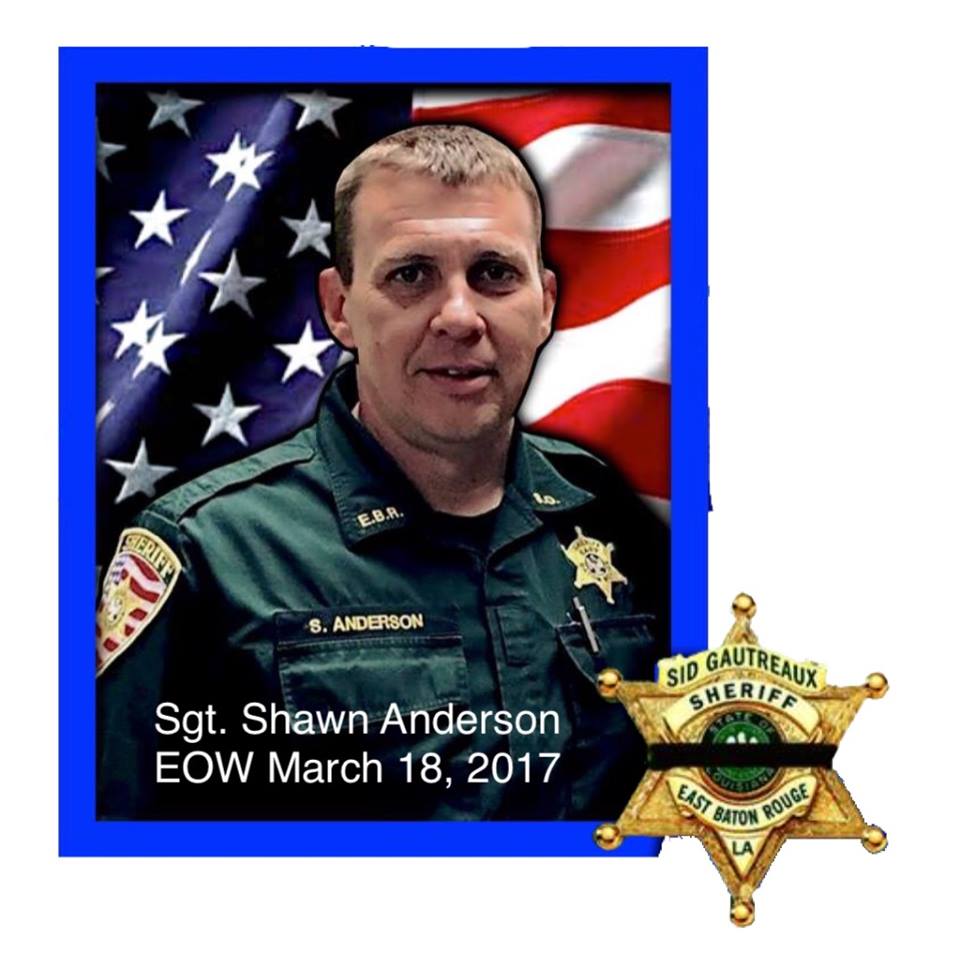 Authorities say the East Baton Rouge Sheriff's Deputy killed in the line of duty was the epitome of public service. Police say 43-year-old Sgt. Shawn Anderson was fatally shot Saturday night after he encountered a rape suspect at a barber shop. Sheriff's Office spokesperson Casey Hicks says Sgt. Anderson exemplified everything a law enforcement officer should be. She says he was a true public servant who did whatever needed to be done.
(photo courtesy of EBRSO Facebook)
More
Casey Hicks, EBRSO, Sgt. Shawn Anderson, Sheriff Sid Gautreaux
---
Posted on 2/6/2017 1:47:00 PM.
One student has been arrested in connection with a shooting at Scotlandville High School. Spokesperson for the East Baton Rouge Parish Sheriff's Office Casey Rayborn Hicks says deputies received a call at around noon reporting shots fired at the school. She says a juvenile student was in a hallway and fired a weapon.
More
EBRSO, Casey Hicks, Scotlandville High School, shooting
---
Posted on 12/29/2016 1:42:00 AM.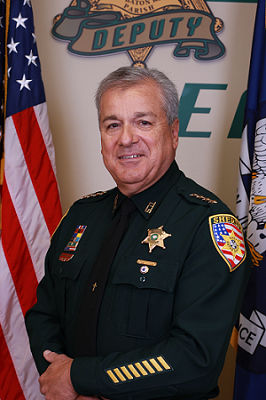 It was a trying year for law enforcement in Baton Rouge. East Baton Rouge Parish Sheriff Sid Gautreaux says 2016 will be a year that he'll never forget.
More
EBRSO, Sid Gautreaux, 2016
---