Posted on 8/9/2018 12:03:00 PM.
NOAA has lowered its prediction for the number of named storms for this hurricane season. Back in May, government forecasters estimated as many as 16 storms, now they say the 2018 total could be between 9 and 13. State Climatologist Barry Keim says the likelihood of an El Nino during the second half of the season is growing.
NOAA, hurricane season, Barry Keim, El Nino
---
Posted on 1/18/2017 2:16:00 PM.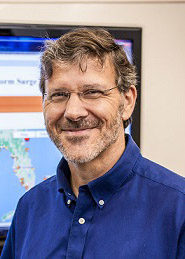 The World Meteorological Organization announced 2016 was officially the warmest on Earth since 1880, when record keeping began. State Climatologist Barry Keim says we've gone three straight years for breaking the warmest year on record. He says there is clearly a pattern of increasing temperatures.
More
World Meteorological Organization, Barry Keim, El Nino
---
Posted on 5/27/2016 12:06:00 PM.
The National Oceanic and Atmosphere Administration has released its 2016 Atlantic Hurricane season forecast. NOAA Administrator Dr. Kathryn Sullivan says there is a 70% chance of 10 to 16 named storms during this season.
More
NOAA, hurricane season, Kathryn Sullivan, El Nino, La Nina, hurricane
---
Posted on 11/6/2015 1:47:00 AM.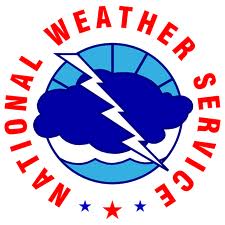 A slow-moving cold front is going to bring a lot of rain across the entire state over the next few days. Mike Marcotte Forecaster with The National Weather Service in Lake Charles says they're anticipating 24 to 36 hours of moderate to heavy rains into Saturday.
More
National Weather Service, Mike Marcotte, El Nino, rainfall, flooding, cold front
---
Posted on 10/19/2015 3:16:00 AM.
NOAA weather forecasters predict that a very strong El Nino will bring some much needed rain to Louisiana in the coming months. State Climatologist Barry Keim says the state can expect cooler and wetter than normal conditions for the coming winter and spring.
Louisiana, El Nino, weather, Barry Keim
---
Posted on 9/23/2015 3:04:00 AM.
Today marks the first day of fall and hopefully that means we'll start to feel cooler temperatures in Louisiana. State Climatologist Barry Keim says we can expect normal temperatures for the next three months and we'll also be getting some relief to the dry conditions across the state with higher than average rainfall.
More
fall, Barry Keim, El Nino, cold front
---
Posted on 9/10/2015 3:10:00 AM.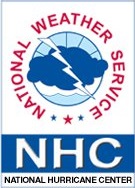 Today marks the statistical peak of the Atlantic Hurricane Season, the date where a hurricane is most likely to be in the Atlantic. Eric Blake, Hurricane Specialist with the National Hurricane Center, says so far this season has produced eight named storms but only two hurricanes.
hurricane season, statistical peak, El Nino, National Hurricane Center, Eric Blake
---
Posted on 8/6/2015 11:40:00 AM.
NOAA's Climate Prediction Center updated 2015 Atlantic Hurricane Outlook is now calling for a 90% chance of a below-normal season. NOAA's lead seasonal hurricane forecaster, Gerry Bell, says a below normal-season is now even more likely than predicted in May when it was at 70%.
More
NOAA, El Nino, Gerry Bell, hurricane season
---
Posted on 6/2/2014 11:19:00 AM.

Michelle Southern reporting.
The Colorado State University forecast team is now calling for 10 named storms, including four hurricanes, to form during the 2014 Atlantic Hurricane season. That's a slight increase from the prediction of 9 storms in April. Phil Klotzbach is the lead author of the CSU hurricane report.
More
colorado state university, phil klotzbach, el nino, atlantic hurricane season
---
Posted on 3/7/2014 5:14:00 AM.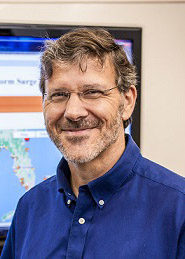 The Climate Prediction Center issued an 'El Nino Watch' suggesting that we have a 50 percent chance of having an El Nino develop this summer or over the fall. State Climatologist Barry Keim says sea surface temperatures in the tropical pacific increased in the past few months lead researchers to think an El Nino could form.
More
El Nino, Climate Prediction Center, State Climatologist, Barry Keim, Hurricane season
---