Posted on 8/1/2018 4:37:00 PM.
Entergy has made it official as the utility company tells the Louisiana Public Service Commission that it's removing the surcharges on customers' bills that have paid for the repair costs from Hurricanes Katrina and Rita.

Entergy spokesperson Lee Sabatini says customers in Customers in North and Southeast Louisiana will see their bills drop by a few dollars.
More
Hurricane Katrina, Entergy, Public Service Commission, Lee Sabatini
---
Posted on 7/27/2018 12:01:00 PM.
For the last decade, more than one million Entergy customers throughout the state have been paying charges to cover the cost of repairs to damage from Hurricanes Katrina and Rita.
Public Service Commission member Foster Campbell says he's got good news for those feeling the pinch on the power bill.
More
Entergy, Foster Campbell, Hurricane Katrina, Hurricane Rita
---
Posted on 6/6/2018 5:00:00 AM.
We've already seen record high temperatures this summer, which has prompted Entergy to give advice on how to keep electric bills low, while still keeping cool. Customer service manager Patrick Hamby says proper attic insulation is the number one way to conserve energy and use the air conditioner wisely.
More
Entergy, energy saving tips
---
Posted on 6/2/2018 6:34:00 PM.
Entergy Louisiana is planning on purchasing solar power generated by a solar farm that's set to be the largest such facility in the state.
The facility by Eagle Solar Group will be built in West Baton Rouge Parish, and should be up and running by 2020. Entergy Louisiana CEO Phillip May says it's a huge project and a 20-year agreement.
Entergy, Solar Power, Louisiana, 2018
---
Posted on 4/18/2018 3:13:00 PM.
Entergy has announced that the tax savings from the federal tax reform bill will be passed back to customers starting in May. The savings will be implanted in two stages through September.
More
Entergy, Louisiana, Phillip May, tax reform
---
Posted on 1/22/2018 3:32:00 PM.
Entergy Louisiana has broken ground on a new 872-million dollar plant near Lake Charles. The natural gas fired plant is expected to be operational in June of 2020.
Entergy spokesperson Michael Burns says the highly-efficient plant will lower energy costs for Entergy customers.
Entergy, Lake Charles, power plant
---
Posted on 1/18/2018 1:29:00 PM.
Residents in Louisiana were asked by their utility companies to conserve power for a time period Thursday morning as energy demand was getting close to being more than what the power grids could handle.
Midcontinent Independent System Operator, Sheila Pounders, Entergy
---
Posted on 9/7/2017 11:12:00 AM.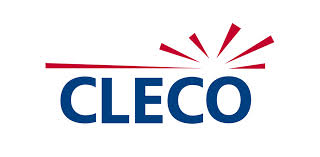 Cleco and Entergy are teaming up to increase reliability to customers in southeast Louisiana. Cleco Spokesperson Jennifer Cahill says construction is already underway for a new storm-hardened transmission line from Gray to Patterson that can withstand winds of 150 miles per hour.
More
Cleco, Entergy, Jennifer Cahill
---
Posted on 7/27/2017 5:13:00 AM.
Entergy Louisiana customers will have upgraded meters installed at their homes by 2021. Entergy spokesperson Greg Guilbeau says customers will be notified when crews will change their meters, but they should not see a noticeable disruption in service.
More
Greg Guilbeau, Entergy, Public Service Commission
---
Posted on 6/29/2017 3:39:00 AM.
The Louisiana Public Service Commission unanimously approved construction for a new Entergy plant in Westlake. Entergy spokesperson Michael Burns says the new Lake Charles Power Station plant will save customers a lot of money.
More
Michael Burns, Entergy, Lake Charles Power Station
---
Next Entry