While using VBScript LoadPicture() function, Error calculating dimensions for: E:\www\3592\www\onlinedb\larnpr\pics\Mike Strain.jpg
Path/File access error

Posted on 8/24/2017 11:07:00 AM.
The National Hurricane Center says Harvey is now a hurricane and is expected to becoem a Category 3 hurricane tomorrow before hitting Texas. Eric Blake with the NHC says the storm is quickly strengthening.
More
National Hurricane Center, Harvey, Eric Blake
---
Posted on 9/10/2015 3:10:00 AM.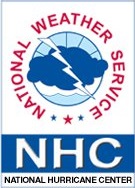 Today marks the statistical peak of the Atlantic Hurricane Season, the date where a hurricane is most likely to be in the Atlantic. Eric Blake, Hurricane Specialist with the National Hurricane Center, says so far this season has produced eight named storms but only two hurricanes.
hurricane season, statistical peak, El Nino, National Hurricane Center, Eric Blake
---
While using VBScript LoadPicture() function, Error calculating dimensions for: E:\www\3592\www\onlinedb\larnpr\pics\Gus-300x250.gif
Path/File access error

---
| | |
| --- | --- |
| | Copyright © 2018. All rights reserved | Privacy Policy |
This site powered by PromoSuite Interactive