Posted on 7/6/2017 11:37:00 AM.
LSU Baseball Coach Paul Mainieri announced today that pitcher Eric Walker will undergo surgery for a tear in the ulnar collateral ligament of his right elbow, causing him to miss the 2018 season. Tiger Rag Associate Editor James Moran says this is bad news for the Tigers as they expected him to be the starting Friday night pitcher.
More
LSU baseball, LSU, Paul Mainieri, Eric Walker, James Moran
---
Posted on 6/30/2017 4:58:00 AM.
LSU baseball had its most successful season since winning the national championship in 2009 and Tiger Rag Associate Editor James Moran says the pieces are in place to make it to Omaha again next year. Moran says the biggest question is with the starting rotation as the Tigers top two starters, Alex Lange and Jared Poche, are moving on to pro ball.
LSU, Daniel Cabrera, Nick Stroz, Mason Doolittle, Zack Hess, Eric Walker, Antoine Duplantis, Zach Watson
---
Posted on 6/19/2017 4:30:00 AM.
By Jeff Palermo
A long winning streak will end on Monday night in the College World Series when top seeded Oregon State faces 4th seeded LSU. The Beavers have won 22 straight, while LSU has won 17 in a row. The two teams meet in a winner's bracket contest tonight, after come from behind wins on Saturday.
LSU, Oregon State, College World Series, Eric Walker
---
Posted on 6/4/2017 10:43:00 PM.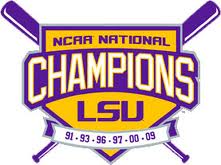 LSU scored early and Tigers starting pitcher Eric Walker handled the rest as the Bayou Bengals advanced to the Super Regionals with a 5-0 victory over the Rice Owls.
It's the second consecutive year LSU beat Rice to advance in the NCAA Tournament. It's the first 13th trip to the Super Regionals for the program, tied for second most all time.
LSU, Rice, Eric Walker, Josh Smith, Antoine Duplantis, Greg Deichmann, Zach Watson
---
Posted on 5/28/2017 5:05:00 PM.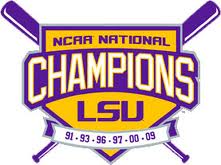 A three-run 4th inning and another great performance from freshman pitcher Eric Walker led to a 4-2 win over the Arkansas Razorbacks to claim the school's 12th SEC title, 6th for Coach Paul Mainieri tying him with Skip Bertman.
Walker (7-1) threw a complete game shutout against the Razorbacks earlier this season and nearly did it again on Sunday.
LSU, Arkansas, Eric Walker, Paul Mainieri, Josh Smith, Nick Coomes, Hunter Newman, Antoine Duplantis
---
Posted on 4/9/2017 3:18:00 PM.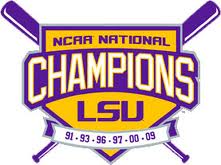 It's been a crazy LSU baseball season, but one thing you can count on is a good outing from freshman pitcher Eric Walker. The right-hander had his best start of his Tiger career as he tossed a complete game shutout in a 2-0 nothing win over Arkansas. LSU needed a masterful outing from Walker, because the Tigers offense could only muster six hits.
LSU, Arkansas, Eric Walker, Nick Coomes, Kramer Roberston, Greg Deichmann
---
Posted on 4/1/2017 4:39:00 PM.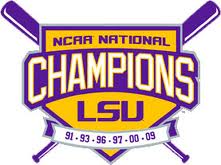 By Jeff Palermo
It was a beautiful day at Alex Box Stadium on Saturday, but Texas A&M stormed back from a 3-0 deficit to beat the Tigers 4-3 in a gut wrenching loss for the Tigers.
All four runs for the Aggies were in the 9th and three of them came off the bat of Walker Pennington, who hit a three-run blast. The Houston native was hitting .189 prior to the home run. It was his second home run of the series.
LSU, Texas A&M, Eric Walker, Kramer Robertson
---
Posted on 3/12/2017 5:25:00 PM.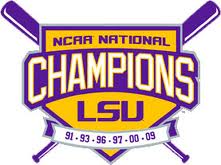 After a rough weekend in Houston and a midweek loss to McNeese State, the LSU Tigers returned home and easily took care of Wichita State during a three-game series at Alex Box Stadium.
The Tigers completed the sweep of the Shockers with a 9-2 victory on a chilly Sunday afternoon.
LSU. Wichita State, Kramer Robertston, Eric Walker, Antoine Duplantis
---