Posted on 4/21/2017 4:50:00 AM.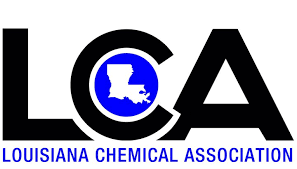 Louisiana lost the fight to become the home to the world's largest ethane cracker plant, as ExxonMobil announces the $10 billion plastics complex will be built in Texas. Louisiana Chemical Association President Greg Bowser says the Bayou State lost because of its poor business climate.
More
Greg Bowser, Louisiana Chemical Association, ExxonMobil, ethane cracker plant
---
Posted on 3/9/2017 12:42:00 PM.
Louisiana is set to benefit from ExxonMobil's $20 billion investment in the Gulf Coast. Baton Rouge Refinery Manager Mark Northcutt says the Grow the Gulf initiative will strengthen and grow Exxon facilities in the Capitol City. He says Baton Rouge is home to one of the world's largest refineries, as well as world scale chemical operations.
More
Mark Northcutt, ExxonMobil, Grow the Gulf initiative,
---
Posted on 2/25/2016 3:36:00 AM.
ExxonMobil invests $13 million into the National Math and Science Initiative College Readiness Program. NMSI CEO Matthew Randazzo says the College Readiness Program is focused on driving student achievement around rigorous college-level courses and advanced placement. He says students will have access to more AP courses and fee waivers for the AP tests.
More
Matthew Randazzo, NMSI, ExxonMobil
---