Posted on 5/16/2018 3:30:00 PM.
Louisiana education officials say the number of high school graduates entering college each fall has increased by 15% since 2012. A record 23,500 public high school students from the Class of 2017 enrolled in college last fall. State Department of Education spokesperson Sydni Dunn says high school programs geared toward college credits have helped the numbers grow.
Sydni Dunn, FAFSA, TOPS, High School Programs
---
Posted on 7/10/2017 1:37:00 PM.
The number of high school seniors filling out financial aid forms for post-secondary education is up 7 percent over last year. Senior Educational Technology consultant Stephanie Marcum says they've been making a big push to let students know that FAFSA isn't just for traditional college.
FAFSA, financial-aid, stephanie marcum
---
Posted on 5/2/2017 11:26:00 AM.
The number of high school students completing the Free Application for Federal Student Aid is the highest in the state's history. Assistant Superintendent for the Office of Student Opportunity Ken Bradford says students are already at a 51% completion rate and the deadline to fill out the form is still two months away.
More
FAFSA, Ken Bradford, Office of Student Opportunity
---
Posted on 2/10/2017 11:08:00 AM.
This Sunday high school seniors have the opportunity to receive free professional assistance in filling out their Free Application for Federal Student Aid. It's called College Goal Sunday. Louisiana Office of Student Financial Assistance Spokesperson Gus Wales says any soon to be high school graduate can get help at 15 locations around the state.
More
FAFSA, Louisiana Office of Student Financial Assitance, Gus Wales
---
Posted on 12/11/2014 12:48:00 PM.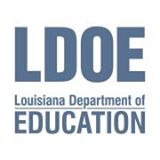 State education Superintendent John White is concerned only 44-percent of public high school seniors fill out the paperwork required to receive federal financial aid to attend college or a technical training school. White says Louisiana students are missing out on millions of dollars in federal assistance.
FAFSA, John White, high school seniors, financial aid
---