Posted on 10/5/2018 7:49:00 AM.
Louisiana's Republican U.S. Senators say an FBI report confirms Supreme Court nominee Brett Kavanaugh is innocent of the sexual misconduct allegations made against him. John Kennedy wishes the report could be made public.
More
Judge Brett Kavanaugh, Sen. John Kennedy, Sen. Bill Cassidy, FBI, Supreme Court
---
Posted on 7/5/2018 12:26:00 PM.
It's been three months since the disappearance of a 4-year-old in Claiborne Parish. Rondriez "Junior" Phillips vanished on April 5th, and the search still continues with a ten thousand dollar reward offered by the FBI for information that helps find him. Sheriff Ken Bailey says the tips are still coming in.
"The reward is still out there, they don't come in as often as they were. But they come in every now and then one does come in and when it does we jump on it and we find out it's already what we knew."
More
Rondriez Phillips, Ken Phillips, FBI
---
Posted on 6/21/2017 11:25:00 AM.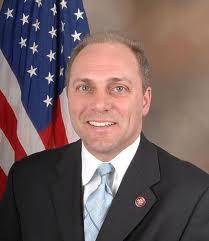 The FBI announced at a briefing this morning, James Hodgkinson, the man who allegedly shot Congressman Steve Scalise at a baseball practice last week, has no ties to terrorism. Hodgkinson was shot by Capitol Police Officers and later died at a Washington D.C. hospital. FBI Special Agent Tim Slater says the shooter acted alone and has a history of anger problems.
More
FBI, Tim Slater, Steve Scalise, James Hodgekinson
---
Posted on 5/19/2017 5:22:00 AM.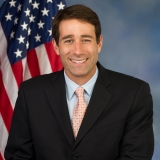 Louisiana Congressman Garret Graves calls the investigation into the connection between President Donald Trump and Russia during the election a total distraction. Former FBI Director Robert Mueller has been hired to look into claims that Mr. Trump and Russia somehow teamed up to help sway the vote in November. Graves says this is the 4th probe underway.
More
Garret Graves, Donald Trump, Russia, FBI,
---
Posted on 7/6/2016 11:55:00 AM.
Governor John Bel Edwards spoke out about the recent officer involved shooting which resulted in the death of 37-year-old Alton Sterling of Baton Rouge. Edwards is calling on federal agencies to investigate the fatal shooting.
More
Governor John Bel Edwards, Alton Sterling, US Department of Justice, FBI, District Attorney, Blane Salamoni, Howie Lake
---
Posted on 5/3/2016 11:55:00 AM.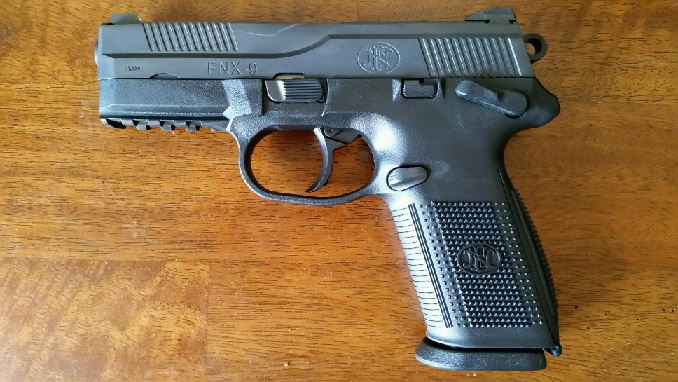 A bill to allow victims of domestic violence who have been issued a protective order to carry a concealed handgun with an expedited and temporary permit passed out of the House Criminal Justice committee.
More
domestic violence, Valerie Hodges, concealed carry permit, FBI, gun, Wade Duty
---
Posted on 4/27/2016 2:12:00 PM.
The FBI is reopening the case of a 2-year-old that went missing in Clinton 15 years ago. Avery Davidson is a former WAFB reporter who covered Wesley Morgan's disappearance in 2001. Davidson says the child was playing on the front porch when his mother went inside and came back outside to find the little boy was gone.
More
FBI, East Feliciana, Clinton, Avery Davidson, Wesley Morgan, Ruby Havard
---
Posted on 7/17/2015 2:08:00 PM.
Michelle Southern reporting.
Federal authorities announce a bust of a huge illegal computer hacking forum which resulted in the arrest of 70 alleged cyber-criminals including a man from Louisiana. 28-year-old Rory Stephen Guidry of Opelousas is charged with a count of computer fraud.
FBI, darkode, operation shrouded horizon, rory stephen guidry, hackers
---
Posted on 6/25/2015 1:49:00 PM.
A man wanted for the murder of his estranged wife in Calcasieu Parish has been added to the FBI's Most Wanted fugitive list. Forty-seven-year-old Joe Matthew Constance has not been seen since he shot and killed Mary Duhon on June 5th, 2011. Calcasieu Sheriff Tony Mancuso says they hope the FBI's help can bring Constance to justice.
More
FBI, Most Wanted, Joe Constance, Calcasieu Parish, Mary Duhon, Tony Mancuso
---
Posted on 7/30/2014 12:28:00 PM.
Michelle Southern reporting.
The Calcasieu Parish Sheriff's office and the FBI announce the return and arrest of a Top Ten Fugitive accused in the 2008 murder and rape of a woman in front of a young child. Special Agent John Selleck of the FBI New Orleans field office says they've been looking for 26-year-old Jose Guevara of Lake Charles for 6 years.
More
jose guevara, lake charles, FBI, most wanted, fugitive, calcasieu parish sheriff, john selleck
---
Next Entry