Posted on 11/15/2017 11:03:00 AM.
The U.S. House passed a bill Tuesday to overhaul the National Flood Insurance Program, allowing it to operate another five years and to update flood mapping requirements. Richland Parish Representative Ralph Abraham says he voted against the bill because he's concerned about double digit premium increases.
Ralph Abraham, FEMA, national flood insurance program
---
Posted on 9/8/2017 5:21:00 AM.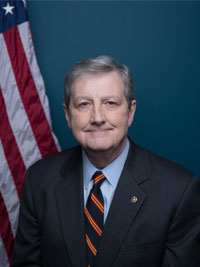 Both of Louisiana's US Senators voted to appropriate $15 billion in disaster aid for victims of Harvey, which nearly doubles what President Donald Trump requested. Junior Senator John Kennedy says this federal funding will help our neighbors grapple with the destruction Harvey left behind.
More
John Kennedy, Hurricane Harvey, FEMA, disaster aid,
---
Posted on 9/6/2017 12:30:00 PM.

In the wake of devastating storms with more on the way, Governor John Bel Edwards hopes to change the way disaster grants are awarded to impacted homeowners. Richard Carbo with the governor's office says SBA loans are the only funding available immediately after a disaster, but they may not be the best option.
More
Richard Carbo, John Bel Edwards, FEMA, Restore Louisiana
---
Posted on 8/22/2017 3:35:00 AM.
Today Governor John Bel Edwards is slated to meet with new FEMA Administrator Brock Long. The governor's communications director Richard Carbo says Edwards would like to discuss how local, state, and federal authorities can partner to prepare the city of New Orleans for another devastating flood.
More
Richard Carbo, John Bel Edwards, Brock Long, FEMA, flood
---
Posted on 7/26/2017 6:23:00 AM.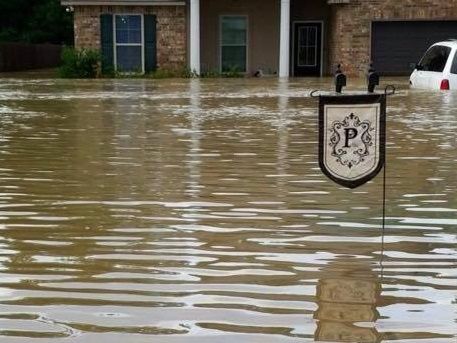 As Congress is set to reauthorize the National Flood Insurance program in September, the Natural Resources Defense Council is urging a shift to moving homeowners to a safer area rather than rebuilding properties that repeatedly flood. Rob Moore with the NRDC says for each 100 dollars spent to rebuild homes, FEMA spends only $1.75 to move individuals to a less flood prone area.
More
FEMA, National Flood Insurance, Natural Resources Defense Council
---
Posted on 5/8/2017 10:28:00 AM.
FEMA is looking for Louisiana workers to help during disaster response. Supervisor of Human Resources Specialist, Carisa Berkeley says they're looking to hire 100 reservists from southeast Louisiana to work in FEMA's public assistance program. She says they're interested in hiring people with a range of work experience.
More
Carisa Berkeley, FEMA, disaster response,
---
Posted on 3/2/2017 3:09:00 AM.
Sources say Louisiana native Paul Rainwater is one of two candidates to become the next director of the Federal Disaster Management Agency. Rainwater has an extensive background when it comes to disaster recovery from his time as a city administrator in Lake Charles to when he was former Governor Bobby Jindal's Chief of Staff. U.S Senator John Kennedy says Rainwater would be a great choice.
More
Paul Rainwater, FEMA, John Kennedy
---
Posted on 12/15/2016 3:26:00 AM.
FEMA announces any flood victims awaiting a manufactured housing unit will receive one by January 31st. Deputy Federal Coordinating Officer for FEMA Tito Hernandez says 25-hundred families are currently eligible to live in a mobile home.
More
FEMA, Tito Hernandez, The Great Flood 2016, mobile home
---
Posted on 11/15/2016 12:20:00 PM.
FEMA has extended the Transitional Sheltering Assistance program until December 18th to benefit people displaced by the August flooding. Denham Springs resident and flood victim Dennis Rodriguez is living in a Breaux Bridge hotel thanks to the program and says it has been a tremendous help.
More
FEMA, Transitional Sheltering Assistance program, Dennis Rodriguez
---
Posted on 11/14/2016 2:33:00 AM.
Today is the final day for flood victims to register for Disaster Assistance. Ray Perez with FEMA says approximately 152,000 individuals have registered for federal aid. He says families are finally able to start the recovery process.
More
FEMA, The Great Flood 2016, Ray Perez, disaster assistance, SBA
---
Next Entry