Posted on 3/2/2017 3:09:00 AM.
Sources say Louisiana native Paul Rainwater is one of two candidates to become the next director of the Federal Disaster Management Agency. Rainwater has an extensive background when it comes to disaster recovery from his time as a city administrator in Lake Charles to when he was former Governor Bobby Jindal's Chief of Staff. U.S Senator John Kennedy says Rainwater would be a great choice.
More
Paul Rainwater, FEMA, John Kennedy
---
Posted on 12/15/2016 3:26:00 AM.
FEMA announces any flood victims awaiting a manufactured housing unit will receive one by January 31st. Deputy Federal Coordinating Officer for FEMA Tito Hernandez says 25-hundred families are currently eligible to live in a mobile home.
More
FEMA, Tito Hernandez, The Great Flood 2016, mobile home
---
Posted on 11/15/2016 12:20:00 PM.
FEMA has extended the Transitional Sheltering Assistance program until December 18th to benefit people displaced by the August flooding. Denham Springs resident and flood victim Dennis Rodriguez is living in a Breaux Bridge hotel thanks to the program and says it has been a tremendous help.
More
FEMA, Transitional Sheltering Assistance program, Dennis Rodriguez
---
Posted on 11/14/2016 2:33:00 AM.
Today is the final day for flood victims to register for Disaster Assistance. Ray Perez with FEMA says approximately 152,000 individuals have registered for federal aid. He says families are finally able to start the recovery process.
More
FEMA, The Great Flood 2016, Ray Perez, disaster assistance, SBA
---
Posted on 10/12/2016 4:09:00 PM.
The deadline for August flood victims to apply for FEMA aid or low interest loans from the Small Business Administration has been extended until to November 14th. FEMA spokesperson Kurt Pickering says this will give people more time to register for assistance. He says so far, individual households in Louisiana have received 699-million dollars in grants to repair their homes.
More
The Great Flood 2016, FEMA, SBA, disaster assistance, Kurt Pickering
---
Posted on 10/3/2016 11:58:00 AM.
Michelle Southern reporting.
Hundreds of Denham Springs residents in Livingston Parish who flooded in August could be forced to elevate their homes. Mayor Gerard Landry says about 1200 residents were informed by mail over the weekend that initial FEMA assessments show the structure was "substantially damaged" by the flood.
denham springs, FEMA, #laflood, gerard landry, elevate
---
Posted on 9/30/2016 3:32:00 AM.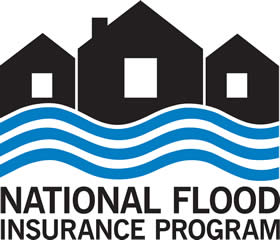 New FEMA flood maps go into effect today impacting three southeast Louisiana parishes. FEMA Assistant Administrator, David Maurstad, says 60,000 homeowners who are currently in the high risk mandatory purchase area are moving to a low to moderate risk, which means flood insurance is no longer federally required by lenders and residents might be eligible for lower rates on their policy.
More
The Great Flood 2016, FEMA, flood maps, David Maurstad
---
Posted on 9/22/2016 12:16:00 PM.
The Military Family Assistance Fund, which was originally set up to support families when a National Guardsman was deployed overseas, is now helping veterans who were affected by the flooding. Louisiana Department of Veterans Affairs Secretary Col. Joey Strickland says the legislature modified the fund to help all veterans who have a financial need.
More
Louisiana Department of Veterans Affairs, Joey Strickland, FEMA, The Great Flood 2016, veterans
---
Posted on 9/20/2016 11:47:00 AM.
Movie star John Schneider is upset with the cleanup process south Louisiana has seen after the historic flooding. Schneider has a studio and home in Holden and another property on the Amite River, which were all flooded. The Dukes of Hazzard actor says a month later, he still sees mountains and mountains of trash on the road.
More
Dukes of Hazzard, John Schnieder, The Great Flood 2016, cleanup, FEMA
---
Posted on 9/9/2016 10:04:00 AM.
Leaders in Louisiana whose communities were devastated by historic flooding spoke before members of Congress Friday. The purpose of the meeting was to discuss FEMA's response to this disaster. Baton Rouge Congressman Garret Graves says the speed at which aid is getting to people is far too slow.
More
FEMA, The Great Flood 2016, Garret Graves, Cedric Richmond, John Mica, Tony Robinson, Congress
---
Next Entry