Posted on 6/6/2018 9:59:00 AM.
An Opelousas man is under arrest after allegedly setting a series of fires targeted at harassing his ex-girlfriend. The suspect, 35-year-old Austin Ceasar, was slapped with a series of arson-related charges after authorities found evidence that connected him to three fires dating back to March 9
th
.
More
Opelousas, Arson, Fire Marshal, Fire, St. Landry Parish
---
Posted on 7/20/2016 1:33:00 AM.
There are plans to rebuild the Civil War-era Governor's Mansion that was intentionally burned down a week ago today in Opelousas. Mayor Reginald Tatum is upset the original structure was destroyed, but he says the foundation of the old structure is still in good condition to rebuild. He says the building's owners are seeking emergency funds to pay for a new mansion through the national trust for historic preservation.
More
Old Governor's Mansion, Opelousas, Fire Marshal, arson, Reginald Tatum
---
Posted on 12/7/2015 9:21:00 AM.
The highly sought after "hoverboard" is on the top of many children's Christmas wish lists, but these self-balancing, motorized scooters have been known to burst into flames. State Fire Marshal Butch Browning says read up on these devices before purchasing one.
More
Hoverboard, explosions, Fire Marshal, Butch Browning
---
Posted on 11/24/2015 9:52:00 AM.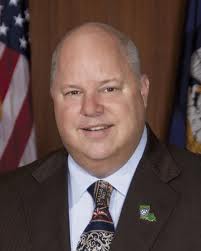 The Louisiana Department of Agriculture and Forestry, the state Fire Marshal's Office, and local authorities are seeking information on 86 suspected arsons. Ag Commissioner Mike Strain says the suspicious fires happened between August 30th and October 21st.
Louisiana, arson, reward, Department of Agriculture, Fire Marshal, Mike Strain
---
Posted on 10/16/2015 11:09:00 AM.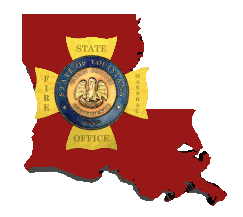 The state fire marshal's office and Department of Agriculture and Forestry has issued a statewide burn ban due to extremely dry conditions across the state. The US Drought Monitor reports that 86-percent Louisiana is currently in drought.
Louisiana, burn ban, fire marshal, Butch Browning, drought
---
Posted on 8/31/2015 2:15:00 PM.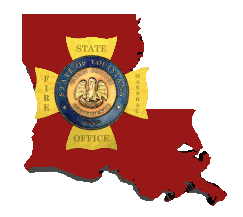 The State Fire Marshal's Office says a 2-year-old girl was killed and her mother injured in a house fire in Monroe. State Fire Marshal Butch Browning says little Kataleya Williams and her mother were inside the home when the fire broke out Sunday afternoon.
Monroe, house fire, Fire Marshal, Butch Browning, Kataleya Williams
---
Posted on 11/26/2013 2:00:00 PM.
State Fire Marshal Butch Browning says the deadly blaze in the West Baton Rouge Parish town of Brusly this morning was likely caused by a space heater. He says they were called to the scene of a trailer fire just before 5 this morning and were told a elderly woman was still inside.

More
fatal fire, brusly, trailer, fire marshal, butch browning
---