Posted on 7/3/2018 4:11:00 AM.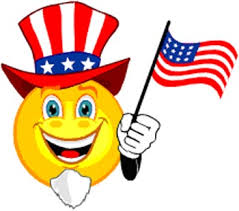 Independence Day means pyro for many celebrating the holiday. Although fireworks are dangerous, it's important that you do take into consideration several factors to reduce the risk of negative outcomes if you choose to fire up the festivities.
State Fire Marshal Butch Browning says start by making sure your fireworks are legal in your area.
More
Butch Browning, Independence Day, Fireworks
---
Posted on 7/4/2017 2:24:00 AM.
Many Americans cannot imagine the Fourth of July without fireworks, but state officials say it's very important to keep safety measures in mind when setting off the colorful and loud pyrotechnics. Brant Thompson with the State Fire Marshal's Office says the gravity of exercising care while using fireworks cannot be over stated.
More
fireworks, safety, 4th of July, Louisiana Fire Marshal's Office, Brant Thompson
---
Posted on 7/4/2017 2:15:00 AM.
With lots of fireworks expected this Fourth of July, the Society for the Prevention of Cruelty to Animals encourages pet parents to keep their fur babies safe and calm. Ana Zorrilla with the Louisiana SPCA says the Fourth of July is one of the busiest days in terms of animals getting lost from their homes. She says that's why it's important to make sure all your pets have a collar and ID tag.
More
Ana Zorrilla, Louisiana SPCA, Fourth of July, fireworks, pets
---
Posted on 12/31/2015 1:33:00 AM.
Tonight is New Year's Eve and many will ring in the new year by shooting off fireworks. Deputy Chief, with the State Fire Marshal's office, Brent Thompson, has some tips to stay safe tonight.

New Year's Eve, fireworks, Fire Marshall, Brent Thompson
---
Posted on 7/3/2015 12:36:00 PM.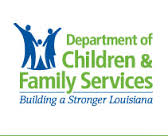 The Department of Children and Family Services is urging parents and caregivers to be careful with fireworks around children during this weekend's festivities. DCFS Secretary Suzy Sonnier says that although fireworks can be beautiful, adults need to be aware of the danger to children.
fireworks, july 4th, children, department of children and family services, suzy sonnier
---
Posted on 7/3/2015 4:27:00 AM.
Safety with fireworks during 4th of July celebrations should be a top priority. State Fire Marshall Butch Browning wants everyone to enjoy this holiday but take time to understand the precautions that come along with fireworks.
More
Fireworks, Independence Day, 4th of July, State Fire Marshall, Butch Browning
---
Posted on 7/4/2013 6:00:00 AM.
Many Louisiana residents plan to celebrate the Independence Day holiday by shooting of fireworks. But Louisiana Ophthalmology Association spokesperson Dr. George Ellis says fireworks-related injuries can be very devastating. Ellis says more than 9,000 fireworks-related injuries occur in the United States each year.
More
fireworks, eye safety, July 4, Fourth of July, Louisiana
---