Posted on 9/23/2018 3:59:00 PM.
Since the early 1980's, more than 100-million Florida bass have been released in many lakes around Louisiana in an effort to produce larger fish. The stocking of the fish has seen mixed results in differing bodies of water. LSU AgCenter Professor of Fisheries Bill Kelso says the Florida Bass has never taken to the Atchafalaya Basin.
More
LSU, LSU AgCenter, Bass, Fishing, Florida
---
Posted on 7/18/2018 5:04:00 AM.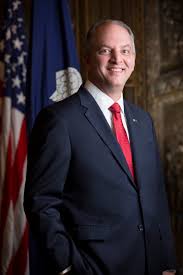 Governor John Bel Edwards has announced funding for 23 coastal recreation projects. The $60 million being used to fund the projects comes from the Deepwater Horizon oil spill settlement. Edwards says the projects are a welcomed addition to Sportsman's Paradise.
"These projects span the entire coastal area from St. Bernard parish to Cameron parish providing an enhancement in recreational opportunities for all of our coastal citizens and visitors," said Edwards.
More
fishing, sportsmans paradise, John Bel Edwards, Billy Nungesser
---
Posted on 3/28/2018 2:10:00 PM.
The House Natural Resources Committee approved a bill requested by the Louisiana Department of Wildlife and Fisheries to increase the price of hunting licenses to 20 dollars and fishing licenses to $13.50. LDWF Secretary Jack Montoucet says the current fees do not pay for what the department needs going forward.
More
LDWF, Jack Montoucet, fees, hunting, fishing, sportsmen, Blake Miguez
---
Posted on 1/13/2018 3:55:00 AM.

Sportsman will be unable to renew their hunting and fishing licenses at retail stores for two months starting January 30th while the Department of Wildlife and Fisheries transitions to a new system. Spokesperson Rene LeBreton says the state has a new vendor for licensing.
LDWF, hunting, fishing, license, Rene LeBreton
---
Posted on 1/8/2018 1:24:00 PM.
Louisiana is recovering from a week of hard freezes that shut down production in some of our most popular industries. Fishing in particular took the week off, burrowing deep into the mud and away from anglers hooks. Wildlife and Fisheries biologist Alex Perret says fisherman's best bets is to wait for the coldest weather to pass.
Fishing, Wildlife and Fisheries, Alex Perret
---
Posted on 1/2/2018 11:32:00 AM.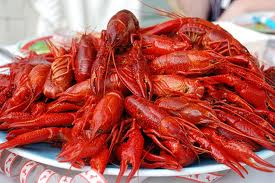 The arctic blast keeping Louisianans indoors is threatening this year's crawfish harvest. The state's winters are usually wet and mild, perfect conditions for breeding plenty of big crawfish, but the near record lows have halted production. Louisiana Crawfish Promotion Board President David Savoy says if the below freezing temperatures continue, it could kill off a large part of this year's harvest.
crawfish, winter, fishing
---
Posted on 6/9/2017 9:35:00 AM.
It's a free fishing weekend, as anyone can fish in fresh or salt public waters without a fishing license on Saturday and Sunday. State Wildlife and Fisheries Outreach Biologist Alayna McGarry hopes this will get more people involved in the sport of fishing.
More
Alayna McGarry, fishing, LDWF,
---
Posted on 4/20/2017 6:48:00 AM.
North Louisiana is known for its great locations for bass fishing, which is why the Lt. Governor's Office in partnership with the Office of Tourism and state parks has announced the launch of the Louisiana Bass Trail.
Billy Nungesser, Louisiana Bass Trail, fishing, Sportsman's Paradise
---
Posted on 6/21/2016 4:08:00 AM.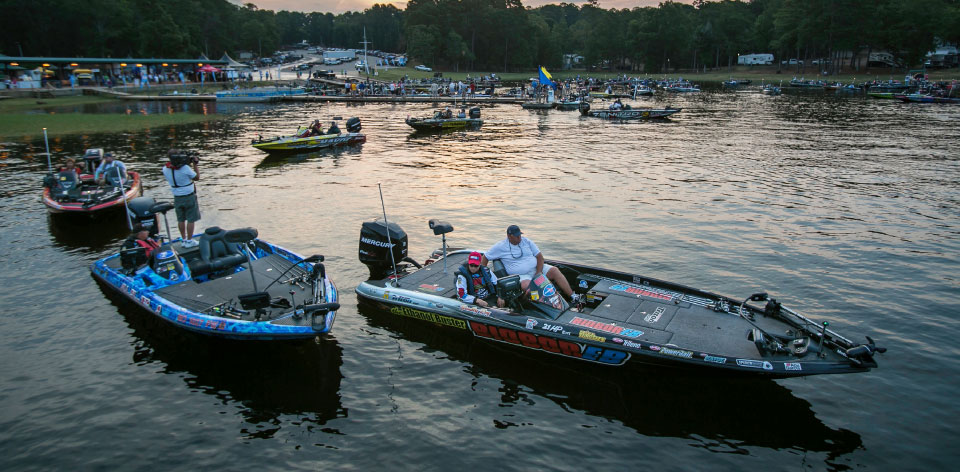 Louisiana anglers rejoice as Toledo Bend has been ranked the number one bass fishery in the country for the second straight year by Bassmaster. Magazine Editor James Hall says the 185-thousand acre reservoir in Sabine and DeSoto Parishes has better catch rates in quality and quantity than every other fishery in the country.
More
Toledo Bend, bass fishing, Bassmaster, James Hall, fishing
---
Posted on 6/10/2016 10:17:00 AM.
The Louisiana Department of Wildlife and Fisheries is holding free recreational fishing days on Saturday and Sunday. This means both Louisiana residents and non-residents can fish without a license in public waters. LDWF biologist Meghan Macmenamin says the goal is to get new anglers out on the water.
More
Louisiana Department of Wildlife and Fisheries, Meghan Macmenamin, fishing
---
Next Entry