Posted on 12/4/2017 12:11:00 PM.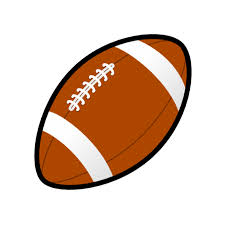 Southern Mississippi and Florida State will play in the Walk-On's Independence Bowl in Shreveport. Florida State won't have head coach Jimbo Fisher who left for Texas A & M. Bowl spokesman Stefan Nolet says they hope this game marks the beginning of better times for Florida State and their fans.
Independence Bowl, Jimbo Fisher, Florida State, Southern Miss
---
Posted on 12/1/2017 2:10:00 PM.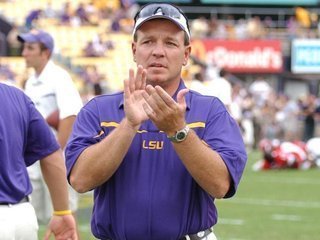 Michelle Southern reporting.
It's official; Jimbo Fisher is leaving Florida State to take the head coaching job at Texas A&M, and will not host the FSU game against ULM Saturday. So what does this mean for LSU now that he's back in the SEC? College football analyst Mike Detillier says Fisher is known for developing quarterbacks.
jimbo fisher, lsu, detillier, aggies, texas A&M, Florida State, ULM, Mike Detillier
---
Posted on 6/16/2017 7:25:00 AM.
By Jeff Palermo
Two teams playing outstanding baseball will meet on Saturday night in the opening round of the College World Series, when LSU faces Florida State. The Tigers have won 16 in a row, while the Seminoles have won 12 of their last 13.
On April 15, FSU was 21-15 overall, 7-9 in the ACC. But just like LSU, the Seminoles turned it on and they bring a 45-21 record into Omaha.
LSU, Florida State, Dylan Busby, Alex Lange, Jackson Lueck
---
Posted on 11/21/2016 11:58:00 AM.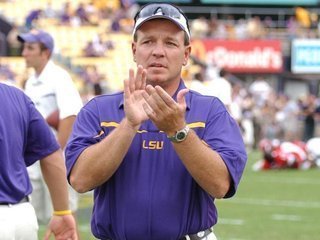 The Baton Rouge Advocate reports Florida State's Jimbo Fisher remains the top candidate to become the next head coach of the Bayou Bengals. Tiger Rag Editor Cody Worsham says it's not surprising Athletic Director Joe Alleva has Fisher high on his wishlist
.
Jimbo Fisher, LSU, Florida State, Ed Orgeron
---