Posted on 10/25/2018 11:47:00 AM.
There's a new flu drug on the market that journal studies indicate can be taken to reduce the severity of the flu, and is less likely than other treatments to be stopped by resistant strains.
More
flu, flu shot, flu season, healthcare, LSU, LSU Health New Orleans, Fred Lopez
---
Posted on 7/13/2017 12:40:00 PM.
12 Louisiana beaches have been placed under a health advisory as the water at these sites contain high amounts of bacteria. The state Department of Health takes water samples from 24 beaches to determine the levels of the enterococci bacteria. Dr. Fred Lopez with the department of infectious diseases at LSU Health New Orleans says warm water allows this bacteria to thrive.
More
beach advisory, bacteria, Fred Lopez
---
Posted on 12/22/2015 12:23:00 PM.
Now that Blue Bell ice cream has returned to store shelves in Louisiana, can people trust that the product is safe to eat? The company was forced to take their ice cream off the shelves last spring due to a listeria outbreak which resulted in three deaths.
Blue Bell, ice cream, food safety, listeria, Fred Lopez
---
Posted on 1/9/2015 11:44:00 AM.
Michelle Southern reporting.
According to a recent study out of Yale University, cold weather can in fact make you sick. Dr. Fred Lopez is an Infectious Diseases specialist at the LSU New Orleans School of Medicine. He says they are finding validity to the fact that the lower the temperature outside, the more likely a cold virus is going to thrive.
cold weather, virus, yale, LSU, fred lopez
---
Posted on 10/22/2014 10:33:00 AM.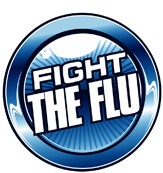 Cold and flu season is upon us and people are looking for ways to avoid coming down with a seasonal bug. The Centers for Disease Control recommends everyone over six-months of age to get a flu vaccine.
More
cold, flu, vaccine, Fred Lopez
---
Posted on 1/7/2014 10:55:00 AM.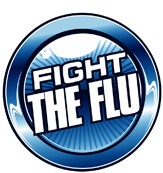 The flu virus continues to pop up in Louisiana this season and health officials say the rate of cases reported is nearly three times what the CDC says is considered "normal" for our area. Dr. Fred Lopez with the LSU Health Sciences Center in New Orleans says The Bayou State is one of several in the southern region reporting a widespread flu outbreak.

More
flu, louisiana, department of health and hospitals, fred lopez, swine flu, H1N1
---