Posted on 11/18/2018 5:37:00 PM.
The Louisiana Workforce Commission says the state has seen job gains for 13 consecutive months. According to the Bureau of Labor and Statistics, nonfarm employment has increased by 19,400 since October 2017. LWC Secretary Ava Dejoie said education and health services saw the largest job gains over the last year, but other sectors of the economy are doing well.
More
Jobs, Employment, GDP, Workforce Commission, Economy
---
Posted on 11/15/2018 4:29:00 AM.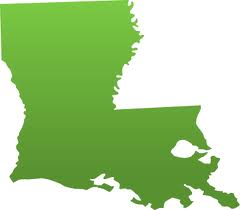 The Bureau of Economic Analysis has announced the Gross Domestic Product grew in Louisiana for the second quarter of 2018, making it the 12th fastest economic growth in the nation, and third among the 12 states of the southeastern region. LSU economist Loren Scott said the state's percentage rate of growth just barely outpaces the national average.
More
Loren Scott, GDP, Economy, LSU, Construction, Chemical
---
Posted on 7/25/2018 5:39:00 AM.
The Bureau of Economic Analysis says Louisiana showed the 14th fastest gross domestic product growth in the nation for the first quarter of 2018.
More
Louisiana, GDP, economy, growth, Q1, Don Pierson, 2018
---