Posted on 7/5/2018 3:26:00 PM.
The US Army Corps of Engineers has appropriated nearly 1.4 billion dollars to Louisiana for flood and hurricane protection projects. 343-million dollars will go towards completing the long-delayed Comite River Diversion Canal, which could protect thousands of homes in East Baton Rouge and Livingston Parish from flooding.
Senator Bill Cassidy says the federal government got a clue after seeing the effects of flooding in Louisiana.
More
Bill Cassidy, Garret Graves, US Army Corps of Engineers
---
Posted on 7/5/2018 9:10:00 AM.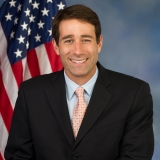 A Forbes report shows Louisiana is the state most at risk of being economically crippled by the escalating trade wars initiated by the Trump Administration. The study shows nearly 21 percent of the state's GDP comes from exports, with five percent coming from Mexico and China specifically. Louisiana US Congressman Garret Graves says he's watching the negotiations closely.
More
tariffs, Louisiana, 2018, Garret Graves, economy, Trump
---
Posted on 6/8/2018 1:09:00 PM.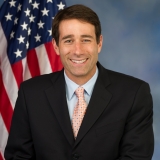 US Congressman Garret Graves says they're one step closer to a massive reform of the way the feds handle flooding and hurricane protection projects. The 2018 Water Resources and Development Act would allow local governments to take over funds for the execution of protection projects from the Corps of Engineers.
Graves says this could reduce the 100-billion dollar backlog of protection projects.
Garret Graves, Corps of Engineers, Water Resources and Development Act
---
Posted on 4/6/2018 2:13:00 PM.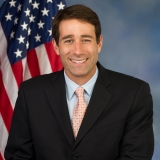 Louisiana is receiving a 1.2 billion dollar block grant from the federal government to construct flood protection projects in Southeast Louisiana. Theres been a push for this funding after the 2016 august flood.Baton Rouge Congressman Garret Graves says the block grant will go right to the state and skip the red tape.
More
2016 floods, Garret Graves, John Bel Edwards, Louisiana, grants
---
Posted on 1/31/2018 12:19:00 PM.
An Amtrak train carrying Republican members of Congress to a retreat in West Virginia, including Senator Bill Cassidy and Baton Rouge Representative Garret Graves collided with a garbage truck near Charlottesville, Virginia. Officials says one in the garbage truck is dead and another is seriously injured. Cassidy describes what happened.More
Bill Cassidy, Garret Graves, train accident
---
Posted on 1/30/2018 5:13:00 AM.
President Donald Trump invited a very special guest to his first State of the Union address tonight. Cajun Navy founder Jon Bridgers will be in attendance along with a section of 15 other special guests. Baton Rouge Congressman Garret Graves says Bridgers' volunteer group has been credited with rescuing thousands of people during the 2016 and Hurricane Harvey floods.
More
Cajun Navy, State of the Union, Donald Trump, Garret Graves
---
Posted on 12/12/2017 11:45:00 AM.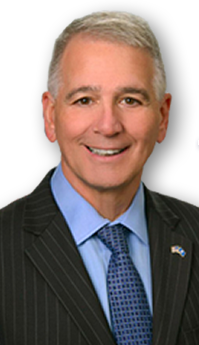 Michelle Southern reporting.
There's been some buzz of late about the possibility of Congressman Ralph Abraham of Richland Parish running for governor in 2019. He would join other potential GOP candidates going up against Democratic Governor John Bel Edwards such as US Senator John Kennedy, AG Jeff Landry and Congressman Garret Graves.
Ralph Abraham, Garret Graves, Jeff Landry, John Kennedy, John Bel Edwards, Governor's Race 2019
---
Posted on 12/11/2017 5:54:00 PM.
Democrat Justin Dewitt of Baton Rouge has announced he plans to run against Republican Congressman Garret Graves next year. Dewitt was born in Sulphur and moved to Zachary, where he graduated from Zachary High School. He says he's running because Graves does not represent the interests of the 6th Congressional District.
More
6th Congressional district, Garret Graves, Justin Dewitt, U.S. Representative
---
Posted on 11/2/2017 4:35:00 PM.
The House GOP tax reform plan announced Thursday would consolidate the current seven tax brackets into four and would double the standard deduction, giving an average family of four nearly 12-hundred-dollars more income per year. But Jan Moller with the Louisiana Budget Project says the one-and-a-half-trillion-dollar cuts in the package over ten years will affect services many rely on.
GOP tax plan, tax reform, Garret Graves, Jan Moller, Clay Higgins
---
Posted on 10/15/2017 3:00:00 AM.
Baton Rouge Republican Congressman Garret Graves authored legislation seeking to protect Cajuns, saying they are an endangered, because of coastal land loss. He is pushing for them to be protected under the Endangered Species Act of 1973. Graves believes the federal government has been mismanaging the Mississippi River system for years, endangering the Cajun's way of life.
More
endangered species, cajuns, garret graves
---
Next Entry