Posted on 11/23/2018 12:23:00 PM.
Thousands of 2016 Louisiana flood victims continue to wait for President Donald Trump to sign a waiver so they can be eligible for disaster aid. Flooded homeowners who took out Small Business Administration disaster loans remain ineligible for grant dollars, because of the federal government's duplication of benefits policy.
Garret Graves, disaster aid, 2016 flood, Restore Louisiana
---
Posted on 11/6/2018 11:42:00 PM.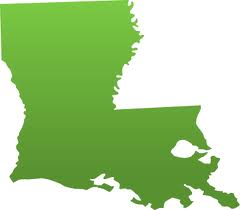 Representative Garret Graves successfully clenched his re-election for the 6th Congressional District seat. Now that he's off the campaign trail and headed back to work in DC, the South Louisiana congressman said he's already got a plan as to what he is working on next.
More
Garret Graves, Mike Johnson, Election 2018
---
Posted on 11/6/2018 3:34:00 AM.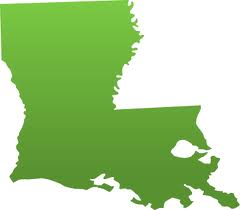 In other states, several Congressional races are set to come down to the wire, but in Louisiana, the state's six U-S House members are expected to win re-election with relative ease.
UL-Lafayette Political Science Professor Pearson Cross says the only district showing signs of life is southwest Louisiana's 3
rd
, where incumbent Clay Higgins faces a well-funded Republican challenger.
More
midterms, election, voting, politics, Louisiana, unanimous jury, Garret Graves, Clay Higgins, Mimi Methvin, Josh Guillory
---
Posted on 10/17/2018 11:44:00 AM.
Congressman Garret Graves has started a GoFundMe to help cover the $100,000 fine the SEC slapped on LSU after fans stormed the field following the Tigers upset win over Georgia. The account has raised over $15,000 as of Wednesday morning.
Garret Graves, Baton Rouge, Louisiana, LSU, SEC, fine, 2018, GoFundMe
---
Posted on 9/24/2018 1:36:00 PM.

Baton Rouge Congressman Garret Graves says a deal to let those who suffered damage from the 2016 floods, and who were SBA loan recipients receive RESTORE money is 99 percent complete, and should passed by this weekend.
More
RESTORE, SBA Loans, Louisiana, 2016 flood, Garret Graves, 2018
---
Posted on 7/5/2018 3:26:00 PM.
The US Army Corps of Engineers has appropriated nearly 1.4 billion dollars to Louisiana for flood and hurricane protection projects. 343-million dollars will go towards completing the long-delayed Comite River Diversion Canal, which could protect thousands of homes in East Baton Rouge and Livingston Parish from flooding.
Senator Bill Cassidy says the federal government got a clue after seeing the effects of flooding in Louisiana.
More
Bill Cassidy, Garret Graves, US Army Corps of Engineers
---
Posted on 7/5/2018 9:10:00 AM.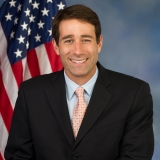 A Forbes report shows Louisiana is the state most at risk of being economically crippled by the escalating trade wars initiated by the Trump Administration. The study shows nearly 21 percent of the state's GDP comes from exports, with five percent coming from Mexico and China specifically. Louisiana US Congressman Garret Graves says he's watching the negotiations closely.
More
tariffs, Louisiana, 2018, Garret Graves, economy, Trump
---
Posted on 6/8/2018 1:09:00 PM.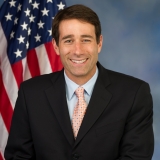 US Congressman Garret Graves says they're one step closer to a massive reform of the way the feds handle flooding and hurricane protection projects. The 2018 Water Resources and Development Act would allow local governments to take over funds for the execution of protection projects from the Corps of Engineers.
Graves says this could reduce the 100-billion dollar backlog of protection projects.
Garret Graves, Corps of Engineers, Water Resources and Development Act
---
Posted on 4/6/2018 2:13:00 PM.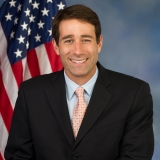 Louisiana is receiving a 1.2 billion dollar block grant from the federal government to construct flood protection projects in Southeast Louisiana. Theres been a push for this funding after the 2016 august flood.Baton Rouge Congressman Garret Graves says the block grant will go right to the state and skip the red tape.
More
2016 floods, Garret Graves, John Bel Edwards, Louisiana, grants
---
Posted on 1/31/2018 12:19:00 PM.
An Amtrak train carrying Republican members of Congress to a retreat in West Virginia, including Senator Bill Cassidy and Baton Rouge Representative Garret Graves collided with a garbage truck near Charlottesville, Virginia. Officials says one in the garbage truck is dead and another is seriously injured. Cassidy describes what happened.More
Bill Cassidy, Garret Graves, train accident
---
Next Entry