Posted on 12/12/2017 11:45:00 AM.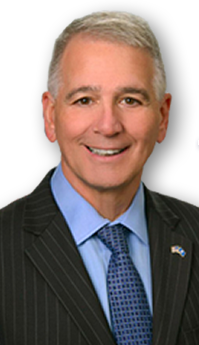 Michelle Southern reporting.
There's been some buzz of late about the possibility of Congressman Ralph Abraham of Richland Parish running for governor in 2019. He would join other potential GOP candidates going up against Democratic Governor John Bel Edwards such as US Senator John Kennedy, AG Jeff Landry and Congressman Garret Graves.
Ralph Abraham, Garret Graves, Jeff Landry, John Kennedy, John Bel Edwards, Governor's Race 2019
---
Posted on 12/11/2017 5:54:00 PM.
Democrat Justin Dewitt of Baton Rouge has announced he plans to run against Republican Congressman Garret Graves next year. Dewitt was born in Sulphur and moved to Zachary, where he graduated from Zachary High School. He says he's running because Graves does not represent the interests of the 6th Congressional District.
More
6th Congressional district, Garret Graves, Justin Dewitt, U.S. Representative
---
Posted on 11/2/2017 4:35:00 PM.
The House GOP tax reform plan announced Thursday would consolidate the current seven tax brackets into four and would double the standard deduction, giving an average family of four nearly 12-hundred-dollars more income per year. But Jan Moller with the Louisiana Budget Project says the one-and-a-half-trillion-dollar cuts in the package over ten years will affect services many rely on.
GOP tax plan, tax reform, Garret Graves, Jan Moller, Clay Higgins
---
Posted on 10/15/2017 3:00:00 AM.
Baton Rouge Republican Congressman Garret Graves authored legislation seeking to protect Cajuns, saying they are an endangered, because of coastal land loss. He is pushing for them to be protected under the Endangered Species Act of 1973. Graves believes the federal government has been mismanaging the Mississippi River system for years, endangering the Cajun's way of life.
More
endangered species, cajuns, garret graves
---
Posted on 8/29/2017 2:51:00 AM.
Louisianans are heading to Texas in droves to assist with the ongoing rescue efforts. The Cajun Navy is assisting in the massive search and rescue efforts to help those stranded in homes and on rooftops. Baton Rouge Congressman Garret Graves says the generosity of the community is unbelievable.
More
Garret Graves, Tropical Storm Harvey, Cajun Navy, Texas
---
Posted on 8/8/2017 3:54:00 AM.
As Louisiana is approaching the one year anniversary of the historic flooding, Congressman Garret Graves is concerned with the slow pace of funding getting into the hands of flood victims. Graves says only 1% of the two billion additional dollars allocated by the federal government has been dispersed to flooded homeowners. He says it's very difficult to quantify the remaining unmet needs when so much money is in the bank.
More
The Great Flood 2016, Garret Graves, flooding, Press Club
---
Posted on 7/14/2017 5:30:00 AM.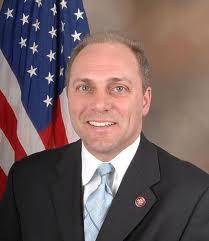 It's been one month since House Majority Whip Steve Scalise was shot at a Virginia ballpark. The Jefferson Parish Congressman continues to recover from a gunshot wound to the hip sustained in a shootout on members of Congress. Baton Rouge Congressman Garret Graves says he's been in touch with Scalise and his family throughout this ordeal.
More
Garret Graves, Steve Scalise, Ed Orgeron, shooting
---
Posted on 6/29/2017 4:49:00 AM.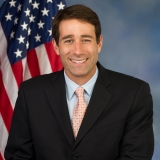 Baton Rouge Congressman Garret Graves says he's filed a common-sense approach to reforming the food stamp program that would impact able-bodied adults without dependents. Graves says his bill would connect SNAP recipients with job search and job training programs to help them find work opportunities.
More
Garret Graves, food stamps, SNAP program,
---
Posted on 6/16/2017 3:07:00 AM.
It will be a busy red snapper season for Louisiana anglers. Under an agreement with the federal government, fisherman will get 39 days, beginning today until September 4th,to fish for red snapper in federal waters on weekends. Baton Rouge Congressman Garret Graves,
More
red snapper, LDWF, Garret Graves
---
Posted on 6/15/2017 5:36:00 AM.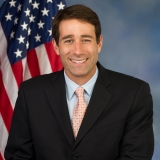 Baton Rouge Congressman Garret Graves says the attack on House Majority Whip Steve Scalise and others at a congressional baseball game practice is a sign of the turbulent times in our country. He says it's okay to have different ideas and opinions, in fact we should celebrate that. But he says this is taking our differences too far.
More
Garret Graves, Steve Scalise, shooting,
---
Next Entry