Posted on 6/22/2017 3:09:00 AM.
With Tropical Storm Cindy moving inland, the Louisiana National Guard wants residents to know they are ready if assistance is needed. Major General Glenn Curtis with the Louisiana National Guard says they have pre-staged 100 high water vehicles and 33 boats throughout the southern and central regions of the state. He says they have additional assets available if needed.
More
Tropical Storm Cindy, Governor John Bel Edwards, Glenn Curtis, Louisiana National Guard
---
Posted on 8/15/2016 4:50:00 AM.
The great flood of 2016 wiped out places that had never seen water before. Interstate 12 is closed between Baton Rouge and Hammond. State Police Col Mike Edmonson says officers were with people who got stranded on the interstate, but many refused to leave their cars. He says troopers tried to reach people to bring them food and water, but it's been a major challenge.
More
Great Flood of 2016, Mike Edmonson, James Waskom, Glenn Curtis
---
Posted on 2/29/2016 1:21:00 PM.
State Senators are hearing about the potential impacts if they approve a House bill that cuts an additional 106-million dollars from this fiscal year's budget. Superintendent of Education John White says they would have to close early childhood programs, send voucher students back to public schools and cancel standardized testing. That led to this question by Senator Wesley Bishop.
More
John White, Rebekah Gee, Glenn Curtis, budget cuts, National Guard, DHH, education
---
Posted on 12/16/2015 6:05:00 PM.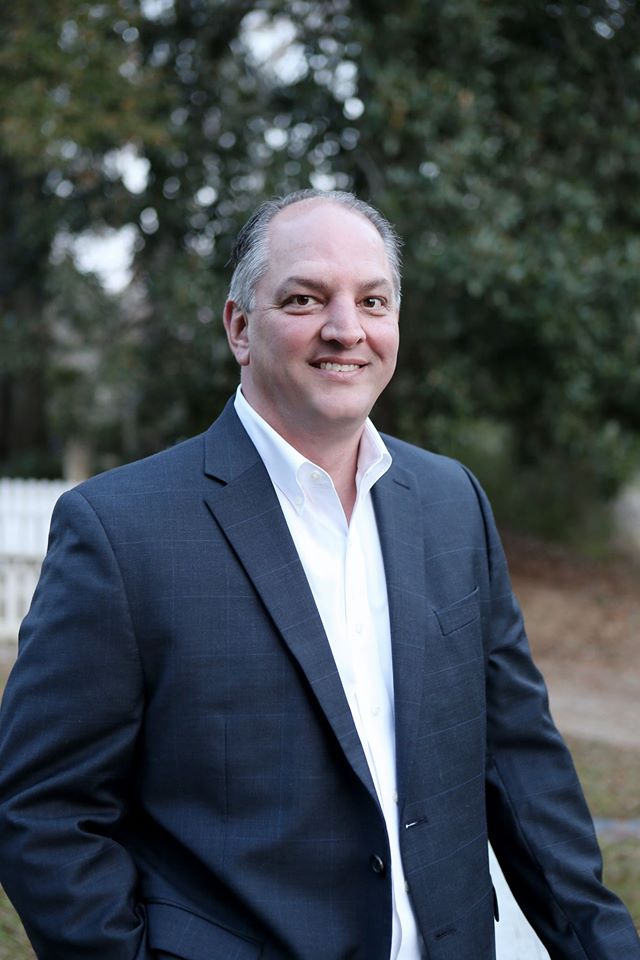 Michelle Southern reporting.
Governor-elect John Bel Edwards announced some members of his cabinet and staff during a news conference Wednesday. State Police Col Mike Edmonson will remain at his post, former US Representative Charlie Melancon will be the new Wildlife and Fisheries Secretary, DOTD Chief of staff Shawn Wilson will now head the agency.
Mike Edmonson, Charlie Melancon, Shawn Wilson, Karen St. Germain, Don Pierson, Glenn Curtis, Joey Strickland, Juana Marine-Lombard, John Bel Edwards
---
Posted on 3/16/2015 12:25:00 PM.
The Louisiana National Guard has released the identities of the four soldiers killed in a helicopter crash during a training exercise over the Florida Panhandle last week. Louisiana National Guard Major General Glenn Curtis says 37-year-old Chief Warrant Officer 4 George Wayne Griffin, Jr., a Delhi native from Hammond, leaves behind a wife and four children.
More
Louisiana National Guard, helicopter crash, George Griffin, George Strother, Lance Bergeron, Thomas Florich, Glenn Curtis
---