Posted on 6/4/2017 10:43:00 PM.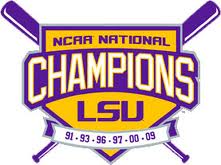 LSU scored early and Tigers starting pitcher Eric Walker handled the rest as the Bayou Bengals advanced to the Super Regionals with a 5-0 victory over the Rice Owls.
It's the second consecutive year LSU beat Rice to advance in the NCAA Tournament. It's the first 13th trip to the Super Regionals for the program, tied for second most all time.
LSU, Rice, Eric Walker, Josh Smith, Antoine Duplantis, Greg Deichmann, Zach Watson
---
Posted on 5/17/2017 8:48:00 PM.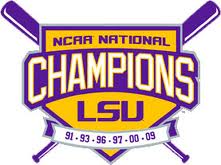 5th ranked LSU Tigers and 9th ranked Mississippi State meet for the final regular season series of the year and they'll battle for the SEC West title. The Tigers are 18-9 in the SEC, while the Bulldogs are 17-10 in league play.
LSU arrives in Starkville playing its best baseball of the season, winning 8 of its last 9 SEC games.
LSU, Mississippi State, Paul Mainieri, Greg Deichmann
---
Posted on 5/7/2017 5:48:00 PM.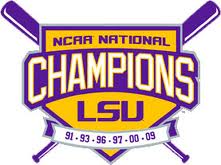 If LSU goes on to do special things this year, remember this one. The Fighting Tigers blew a two-run lead, rallied to tie in the 9th and won it in the 10th for an important 7-6 win over South Carolina to win the weekend series with the Gamecocks.
The victory gives the Tigers a 15-9 record in the SEC, one game back of Mississippi State and Florida for first place in the league.
LSU, South Carolina, Antoine Duplantis, Zach Hess, Greg Deichmann
---
Posted on 4/15/2017 4:25:00 PM.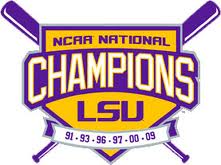 Ole Miss hasn't won a series in Baton Rouge since 1982. The Rebels will have to wait a couple more years to do so, as LSU held on for a 3-2 win on Saturday to take the series against SEC rivals.
Freshman right-hander Eric Walker gave LSU another strong start on the mound and the bullpen did the rest to give the Tigers a 9-6 record at the halfway point of the league season.
LSU, Ole miss, Eric Walker. Zach Hess, Josh Smith, Greg Deichmann
---
Posted on 4/13/2017 9:54:00 PM.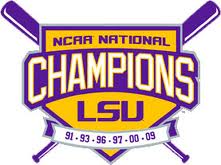 Run support has been an issue for LSU starting pitcher Alex Lange. That wasn't the case on Thursday night to open the series against Ole Miss as the Bayou Bengals routed the Rebels 15-2.
Left fielder Antoine Duplantis and right fielder Greg Deichmann led the offensive onslaught.
LSU, Ole Miss, Antoine Duplantis, Greg Deichmann, Alex Lange
---
Posted on 4/9/2017 3:18:00 PM.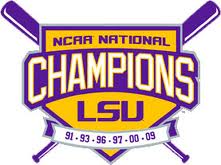 It's been a crazy LSU baseball season, but one thing you can count on is a good outing from freshman pitcher Eric Walker. The right-hander had his best start of his Tiger career as he tossed a complete game shutout in a 2-0 nothing win over Arkansas. LSU needed a masterful outing from Walker, because the Tigers offense could only muster six hits.
LSU, Arkansas, Eric Walker, Nick Coomes, Kramer Roberston, Greg Deichmann
---
Posted on 2/26/2017 2:20:00 PM.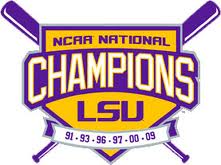 For the second consecutive Sunday, LSU fell behind early, but the Tigers bats were ready to respond, as they banged out 11 hits in a 9-5 win over Maryland.
LSU did its scoring early, as they put up a two spot in the 2nd inning, five runs in the third and two more in the 4th inning.
LSU, Greg Deichmann, Caleb Gilbert, Maryland
---
Posted on 6/7/2016 8:30:00 PM.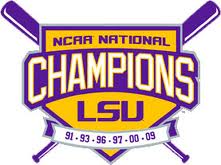 The LSU baseball team is headed back to the Super Regionals as the Tigers rallied from a two-run deficit to beat to beat the Rice Owls 5-2. The most valuable player in this game was Jared Poche, who on three days rest, threw six shutout innings and kep LSU in the contest, until the bats woke up in the 7th. Poche says he felt good going into the game.
LSU, Rice, Super Regionals, Jared Poche, Greg Deichmann
---
Posted on 6/5/2016 10:21:00 PM.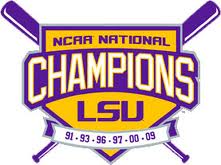 LSU is in the championship round of the Baton Rouge Regional after a 4-2 win over Rice on Sunday night at Alex Box Stadium. Alex Lange pitched like an ace as he tossed eight plus innings, allowing just two runs and striking out 10.
Lange threw 112 pitches and also had to wait out a one hour rain delay to earn his 8th win of the year.
LSU, Greg Deichmann, Alex Lange, Rice, Baton Rouge Regional
---
Posted on 6/3/2016 11:38:00 PM.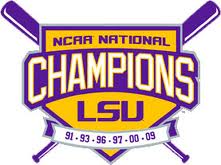 Other than the weather, LSU's first game in the NCAA Tournament went as well as you can expect as the Tigers easily defeated Utah Valley 7-1 at Alex Box Stadium.
The game was scheduled to begin at 2 PM on Friday, but didn't start until 8:30 because of heavy rainfall and lightning in Baton Rouge.
LSU, Jake Fraley, Jared Poche, Greg Deichmann, NCAA, regional, rain
---
Next Entry