Posted on 10/25/2015 2:36:00 AM.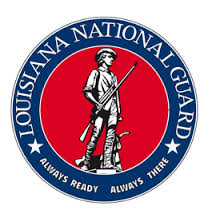 The Louisiana National Guard Museum at Jackson Barracks will open a Desert Storm exhibit in February to mark the 25th anniversary and they're seeking the help of current and former guardsmen. Museum Director Captain Heather Englehart says they're searching for items to help tell the story of how the National Guard assisted in Operation Desert Storm.
More
Louisiana National Guard, Jackson Barracks, Heather Englehart, Operation Desert Storm
---
Posted on 8/26/2015 11:46:00 AM.
The Louisiana National Guard, which played a huge role during the Hurricane Katrina response, has dedicated an exhibit to the destructive storm at their Jackson Barracks museum in New Orleans. Captain Heather Englehart says one of the biggest parts of the exhibit is a Huey helicopter used to save thousands trapped on rooftops.
More
Jackson Barracks, Louisiana National Guard, Heather Englehart, Hurricane Katrina
---