Posted on 9/10/2018 4:33:00 AM.
Southeastern Louisiana University students graduate with less debt than any other university in Louisiana, that according to a report from LendEDU. The Lions didn't just top the state, they pulled in at 46th lowest debt load in the nation.
More
Southeastern Louisiana University, SELU, Lions, John Crain, Louisiana, 2018, student debt, college, higher ed
---
Posted on 7/9/2018 6:49:00 PM.
Louisiana now leads the nation when it comes to student applications for federal aid to attend college. Louisiana had one of the lowest FAFSA completion rates in the nation in 2015, and Stephanie Markham with the Louisiana Department of Education says there's now a policy requiring all graduating high schoolers to fill out financial aid forms.
More
FAFSA, Higher Ed, Department of Education, Stephanie Markham
---
Posted on 6/15/2018 4:00:00 AM.
Despite a budget that calls for deep cuts to higher ed, the Louisiana Community and Technical College System will not raise tuition or fees for the 2018-19 school year, continuing a two-year trend of keeping costs stable for students. LCTCS President Monty Sullivan says the state cannot continue to place the cost of education on the backs of students.
More
LCTCS, Higher Ed, TOPS, Monty Sullivan, budget cuts
---
Posted on 6/8/2017 2:54:00 AM.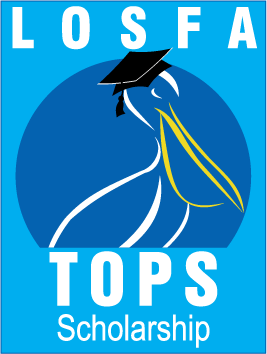 Budget negotiations continue at the Capitol, but the House and Senate say they plan to fully fund TOPS next fiscal year. Higher Ed Commissioner Joe Rallo says education leaders are still holding their breath until the session ends this evening. He says funding TOPS gives students some certainty, but its possible scholarship recipients will have to pay some money towards tuition costs.
More
Joe Rallo, TOPS, higher ed, budget, regular session
---
Posted on 5/10/2017 2:28:00 PM.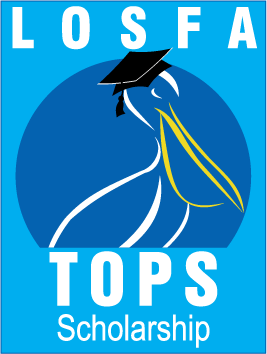 The House Education Committee advances a bill to increase the minimum GPA requirement for TOPS from 2.5 to 2.75. Baton Rouge Representative Franklin Foil authored the measure. He says he's hearing a lot of frustration from voters about the uncertainty of the scholarship program.
More
Franklin Foil, Barry Irwin, James Callier, TOPS, higher ed
---
Posted on 1/9/2017 4:45:00 PM.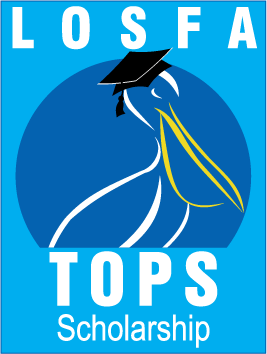 The staff of the Louisiana Board of Regents is proposing several changes to the TOPS scholarship program. Higher Ed Commissioner Joe Rallo says the board is reviewing their report, and the final recommendations will be made in February. He says they are looking at a variety of ways to change how the scholarship is awarded, after the state failed to fully fund the program for the first time this year.
More
Joe Rallo, TOPS, higher ed
---
Posted on 12/16/2016 10:35:00 AM.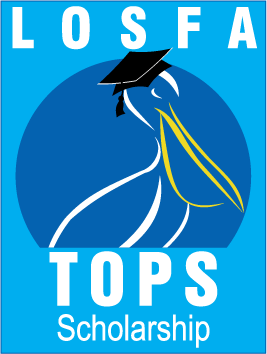 With budget shortfalls still looming, higher education leaders are looking at more potential changes to the TOPS scholarship program. Higher Ed Commissioner Joe Rallo says one option being discussed is raising the hourly requirement for the scholarship from 24 credits per year to 30. He says the idea is to encourage students to graduate more quickly, as TOPS only covers 8 semesters.
More
Joe Rallo, TOPS, higher ed
---
Posted on 11/15/2016 5:03:00 AM.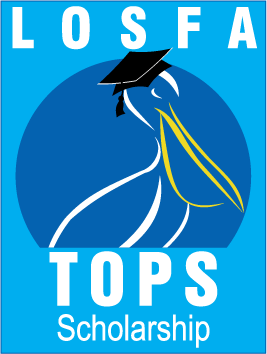 This week thousands of Louisiana college students will have a difficult decision to make, as they're reminded they will owe almost 60% of their semester's tuition in January. For the first time in its history, TOPS will not cover a recipient's entire tuition because the legislature was not able to fully fund the program. Higher Ed Commissioner Joe Rallo says some students could be forced to drop out.
More
Joe Rallo, TOPS, higher ed, tuition
---
Posted on 8/9/2016 3:59:00 AM.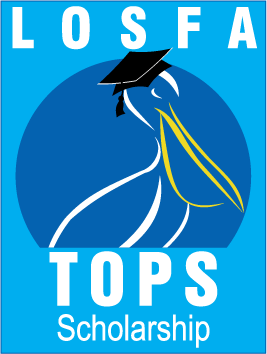 Commissioner of Administration Jay Dardenne announces that TOPS students will have to pay a small portion of their scholarship for the fall semester. When the second special session ended, lawmakers approved legislation so that TOPS students would be fully covered in the fall semester, but Dardenne says the actual breakdown will be.
More
Jay Dardenne, TOPS, higher ed
---
Posted on 4/12/2016 10:52:00 AM.
Governor John Bel Edwards presented his proposed budget for the next fiscal year to lawmakers today. The proposal contains $792 million in cuts to state spending. Under the proposed spending plan, health care and the TOPS scholarship program would see big reductions in state funding. Edwards says this is not the budget he wanted to present to lawmakers and it's why another special session is needed.
More
John Bel Edwards, budget proposal, higher ed, healthcare
---
Next Entry