Posted on 10/18/2018 7:47:00 AM.
A Houma man has been found not guilty by the reason of insanity for stabbing his mother to death in 2017. Assistant District Attorney Dennis Elfert says the judgement lined up with the defendant's plea, after four mental health professionals concluded John Monteiro III's claim of insanity is legitimate.
"They felt given his state of mind at the time of the incident, he could not form the requisite intent to commit the crime," said Elfert.
John Monteiro III, Dennis Elfert, Houma, stabbing, Ellen Monteiro
---
Posted on 11/17/2017 10:50:00 AM.
A south Louisiana restaurant will get national attention this weekend on the Travel Channel's "Food Paradise." Boudreau and Thibodeau's Cajun Cookin' in Houma will be one of the segments on the show. Owner Debra Blanchard says a producer has local ties to Houma and thought it make for a great feature.

Boudreau and Thibodeau's Cajun Cookin', Debra Blanchard, Houma
---
Posted on 9/3/2017 4:57:00 PM.
By Jeff Palermo
Based on data from the Louisiana Workforce Commission, 1.9 million people have a jobs in this state. That's an increase of 12,000 from a year ago. LSU economist Dr. Loren Scott says because of an industrial boom in Lake Charles and Baton Rouge, the construction sector is doing well.
Louisiana Workforce Commission, Loren Scott, Lafayette, Houma, Baton Rouge, Lake Charles, construction
---
Posted on 10/20/2016 11:24:00 AM.
An arrest has been made in the case of an elderly man who was shot to death in his own driveway in Houma. Cody Voisin with the Terrebonne Parish Sheriff's Office says shortly after the death of 87-year-old Anthony Dale Lirette, an arrest warrant was issued for 21-year-old Deandre Pharagood.
More
Cody Voisin, Anthony Dale Lirette, Deandre Pharagood, Houma
---
Posted on 9/20/2016 3:04:00 PM.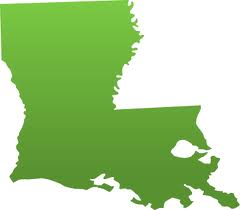 Louisiana has two of the country's fastest growing economies, while also two of the fastest-shrinking, according to data from the federal Bureau of Economic Analysis. Baton Rouge grew by over 5% and Lake Charles grew by about 8%. LSU Economist Dr. Loren Scott says right now, Lake Charles has almost $100 billion in industrial projects.
More
economies, Lake Charles, Baton Rouge, Houma, Thibodaux, Loren Scott, LSU, Lake Charles
---
Posted on 12/8/2015 10:29:00 AM.
According to the Bureau of Labor Statistics, Lafayette ranks as the worst in the nation for jobs decline. Between October 2014 and October 2015, the area lost approximately 4,300 jobs.
job loss, Lafayette, Houma, Thibodaux, Lake Charles, Loren Scott
---
Posted on 9/11/2015 12:24:00 PM.
The Terrebonne Parish Sheriff's Office arrested a Houma man this morning in connection to the stabbing of his girlfriend. Spokesperson Dawn Foret says 35-year-old Ashraf Khalil is charged with attempted second degree murder after a woman ran into a convenience store begging for help after claiming she was stabbed by him in a vehicle.
More
Houma, Terrebonne Parish Sheriff's Office, Dawn Foret, Ashraf Khalil
---
Posted on 8/31/2015 2:06:00 PM.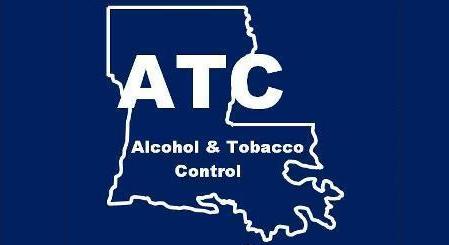 The state Office of Alcohol and Tobacco Control has suspended the alcohol license for the Wet & Wild Saloon in Houma after drugs and prostitution were discovered there. ATC Commissioner Troy Hebert the Terrebonne Parish Sheriff's Office uncovered some disturbing video evidence against the establishment.
Alcohol and Tobacco Control, Wet and Wild Saloon, Houma, Troy Hebert, drugs, prostitution
---
Posted on 8/18/2015 11:23:00 AM.
The Department of Health and Hospitals confirm the presence of the brain eating amoeba in a water system in Terrebonne Parish. State Health Officer Dr. Jimmy Guidry says the deadly amoeba was found in the Schriever Water System in Montegut.
brain eating amoeba, Naegleria fowleri, Terrebonne, Shriever, Houma, Montegut, Department of Health and Hospitals, Jimmy Guidry
---
Posted on 8/4/2015 11:21:00 AM.
Terrebonne Parish deputies arrested a mother in Houma for leaving her child unattended in a hot car for several minutes at a car wash. Major Malcolm Wolfe says 33-year-old Sumer Lynn Boudloche was charged with child desertion once officers arrived on the scene after receiving a call about a small child walking alone in the parking lot without adult supervision.
More
Terrebonne Parish Sheriff's Office, Houma, Sumer Lynn Boudloche, Malcolm Wolfe
---
Next Entry